Today was Addy's first baseball game (ever!). She's playing t-ball......all I can say is what a circus....but they're all so darned cute!!! It was Anthony's 2nd game of the season......I didn't take pics last week.....its was pouring & hailing thru-out the game.....so I didn't take the camera. Anthony is playing AAA ball.
The kids together before heading off for team pictures!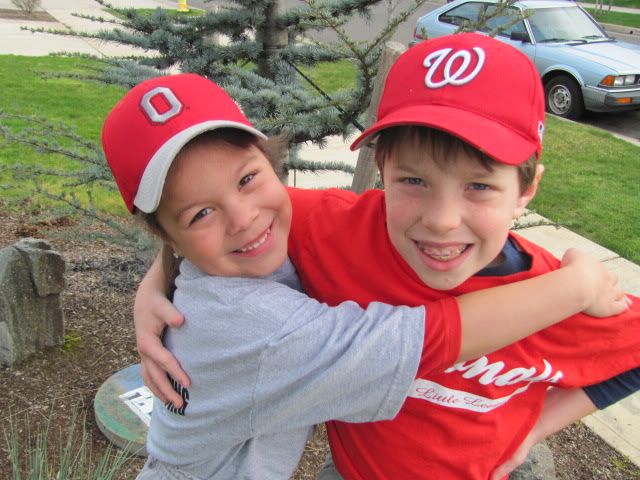 Anthony's catch!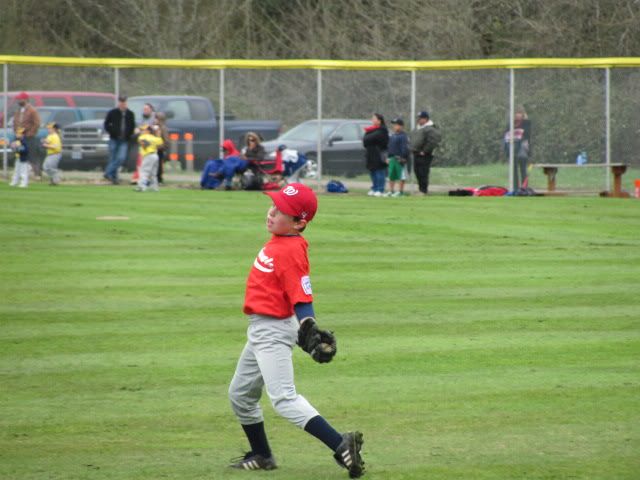 Anthony at bat (I keep the book for the team, so I wasn't able to stop & put the camera lens thru the fence to take this):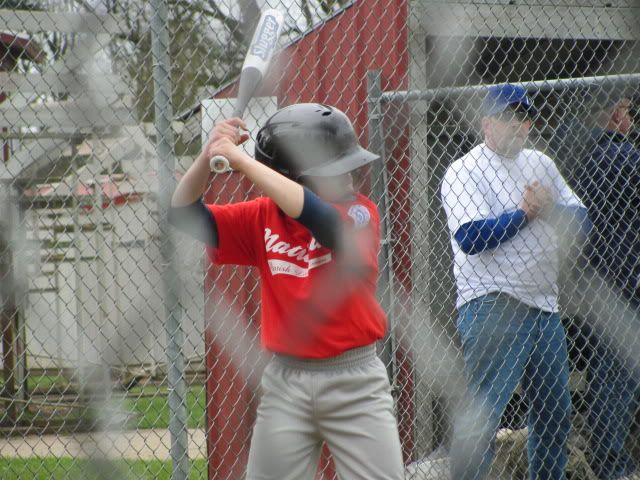 Addy fielding.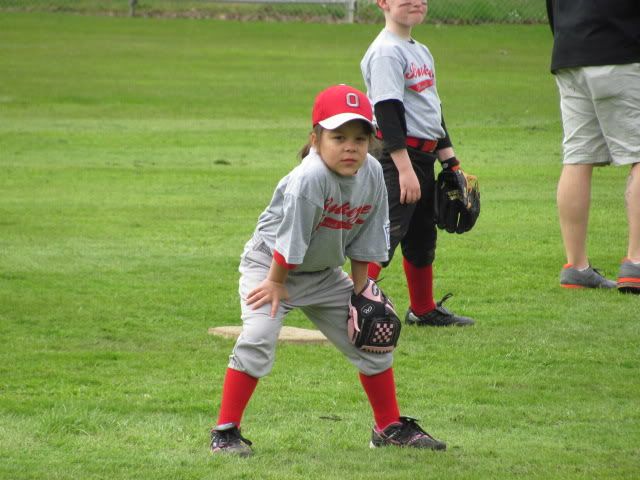 Addy running the bases!!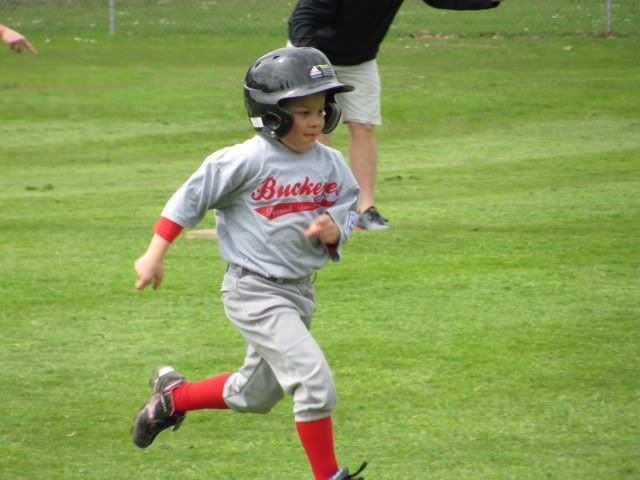 It was a long morning at the fields (got there at 9:30 & didn't get home until 2) but it was fun.......I LOVE Baseball!!!!