DIS Veteran
Join Date: Sep 2009
Location: Chicago, IL
Posts: 6,253
Day 3 - Sunday January 2, 2011 cont.
---
So before we went back to the hotel, we decided to do some shopping on Main Street. I had to pick up the fleece blanket with the castle lights on it for my friend Tracy, and my Dad had promised to get another one for my mom.

We made our purchases, and Dad was sweet and actually bought all my stuff for me. He said that since mom wanted to get me a Dooney and Bourke, but I had said I didn't want one, he would buy my stuff. Thanks Pop!


So here are my purchases.

Fun 40th Anniversary shirt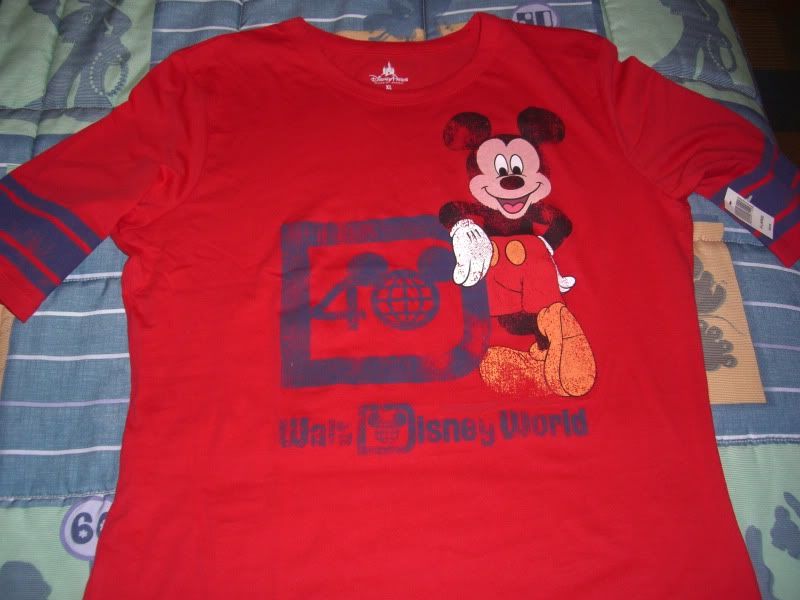 Cute scarf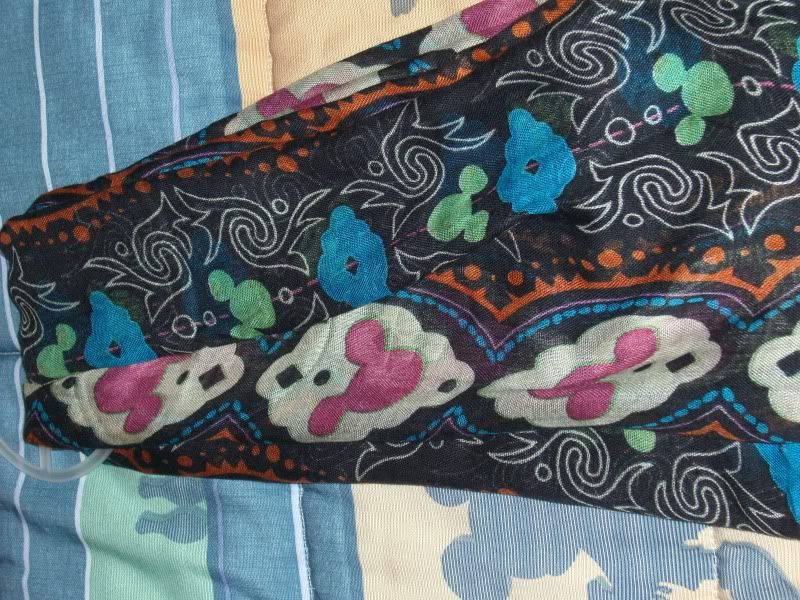 New necklace




New little Vinylmation




I did manage to get a picture of the resort entrance this time!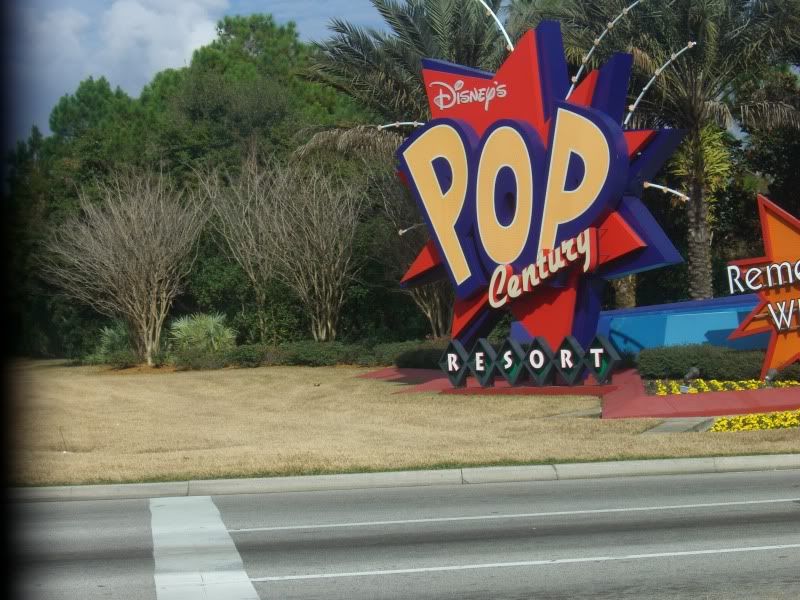 I was happy to go back for a little rest, because my feet were hurting a bit. When I stop wearing flip flops for a period of time due to the weather changing, and then go back to wearing them, my feet start to hurt earlier than they normally would. We made it back to the resort by about 2:30pm. Dad ran to the room to drop off the bags and pick up our mugs. We got refills and got some Mickey bars. Woo hoo!

We relaxed in the room, but this was an important day, and a day that later we would understand would go down in history.

This was the day the Packers played the Bears to become the sixth seed in the playoffs!

Well, we know what history says happened, but dad was excited. However, he was so sweet and said he didn't want to spend the whole time watching the game because there were still things to do. However, I remembered to point out to him that it's a good thing we have apps on our iPhones for the score!

We headed out at about 5:30pm and got some dinner at Everything POP.

Dad was very excited, because they still had the fried chicken!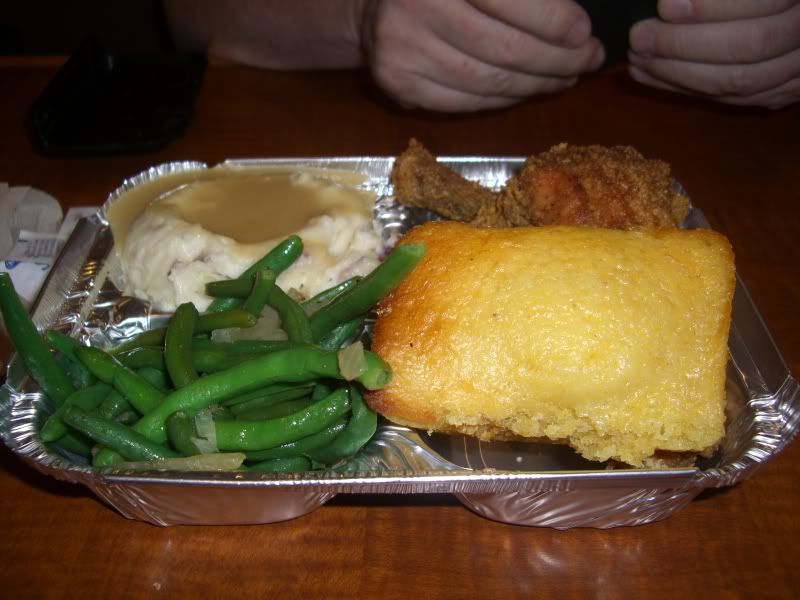 I got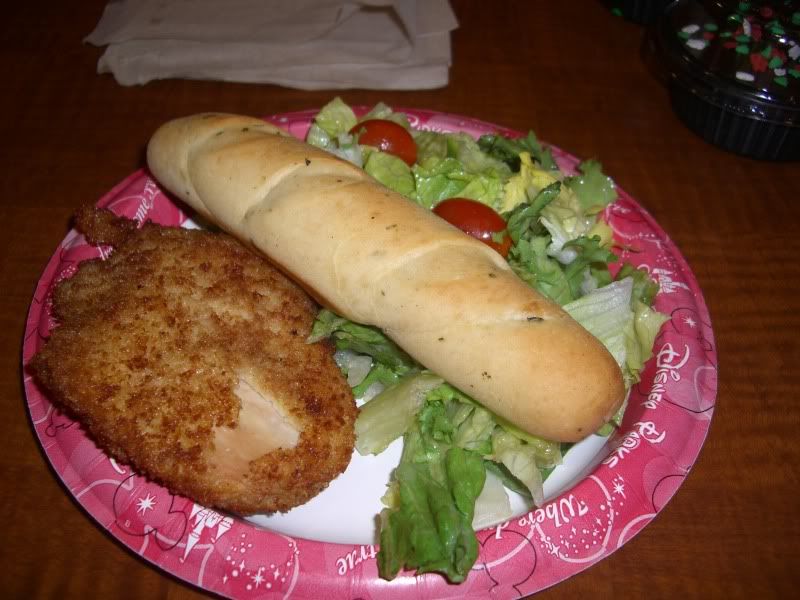 It was all very good. We both had chocolate cake for our dessert. I asked Dad if he wanted to stay to watch the rest of the game, but he said he had his iPhone, so he was good.

We headed back to the Magic Kingdom to finish up the attractions we had missed. The bus stop was pretty full, but we managed to get on the first bus that came because we were okay with standing. We made it there at about 6:30pm, and MSEP was going to start soon. I asked Dad if he wanted to see it, but he said it wasn't necessary. He's not a parade or fireworks kind of a guy. That's why I like traveling with different people, because we all do different things. If I wanted to watch it, he would have, but it wasn't necessary.

We headed over to the Tomorrowland and briefly took up residence on a bench. We wanted to see what the score was. Well, we all know what happened! We were very excited about. We hopped on the Peoplemover to celebrate.

This gave me the opportunity to post on Facebook and rub it in to all my Bears fan friends faces? Alliteration much?


Dad was excited!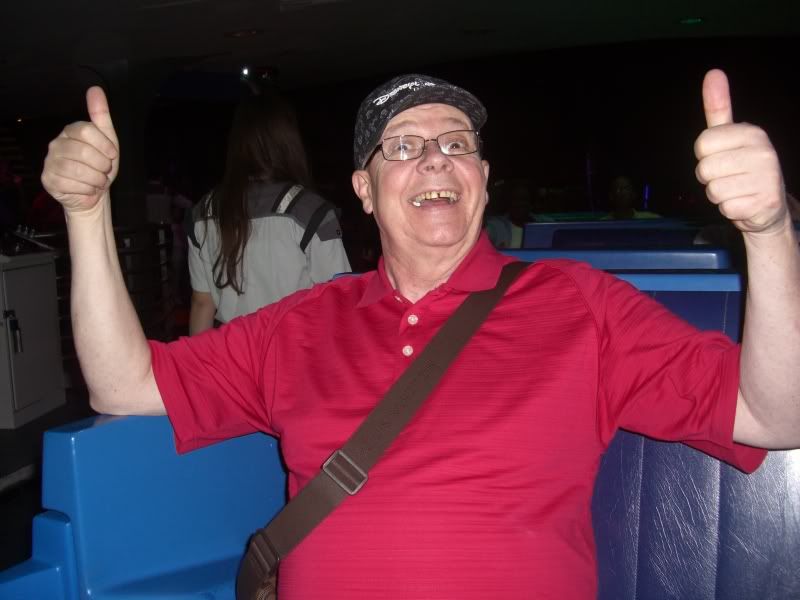 This was my prediction. Bears, we are coming to get you in the playoffs!!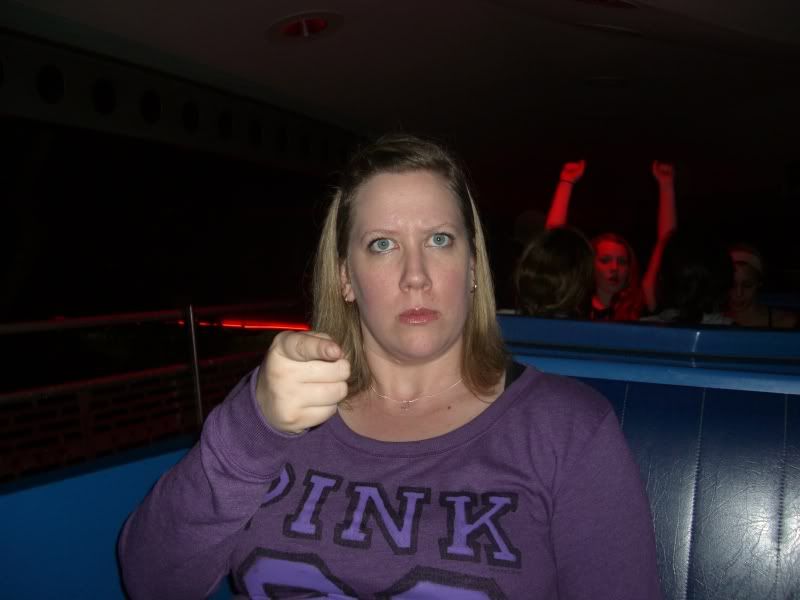 Sorry if these pics aren't the best, but I like Tomorrowland at night.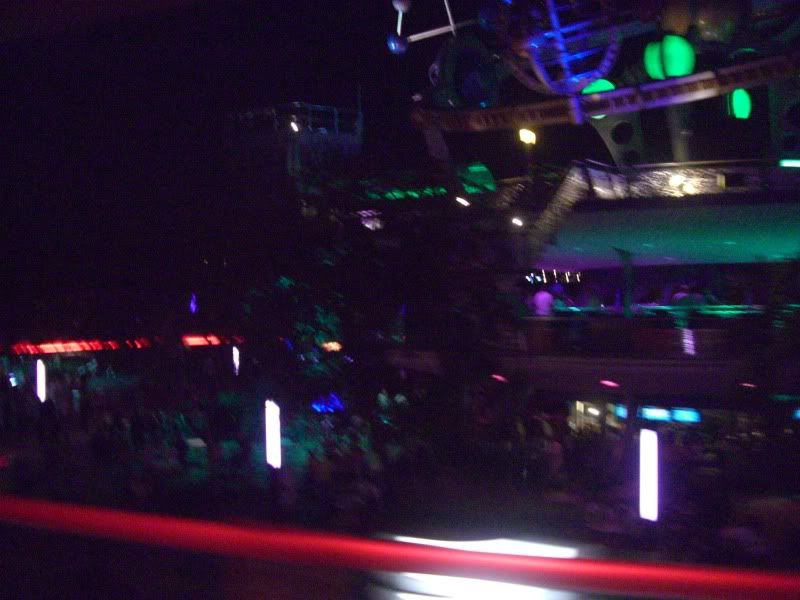 After the Peoplemover, we headed over to Enchanted Grove to get a frozen raspberry lemonade. Raspberry lemonade is Dad's favorites drink, so I figured that a frozen one would be good. We both got on and grabbed a seat over by Dumbo to enjoy them. They were very good, and it was another first for me, because I'd never gotten anything from the Enchanted Grove before.

That's the one thing I really like about the quick service dining plan. It gives you the opportunity to try snacks from places you wouldn't normally. It was very refreshing.

After we finished it, we headed over to Snow White. This was on my list, because with the Fantasyland expansion, it's going to way of the dodo bird.

I'm wishing!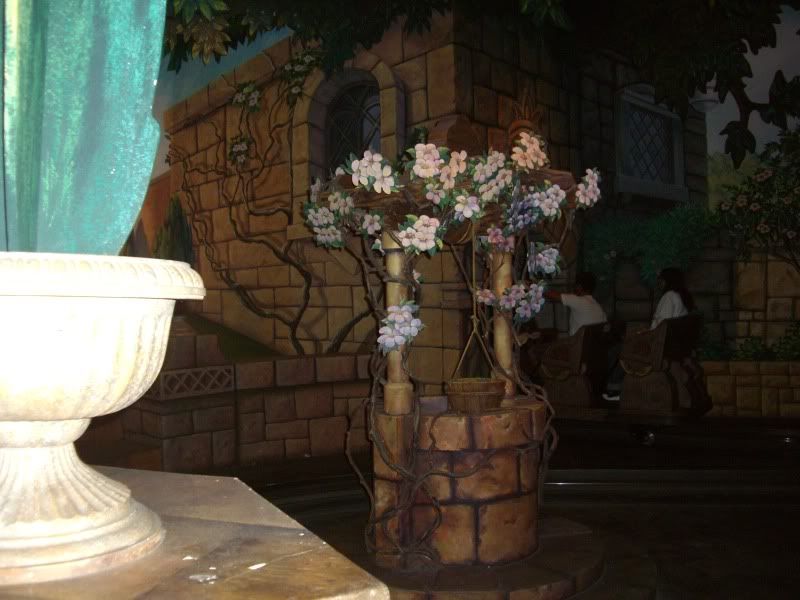 We didn't have to wait long, and they were already preparing Fantasyland for Wishes. After this, it was off to....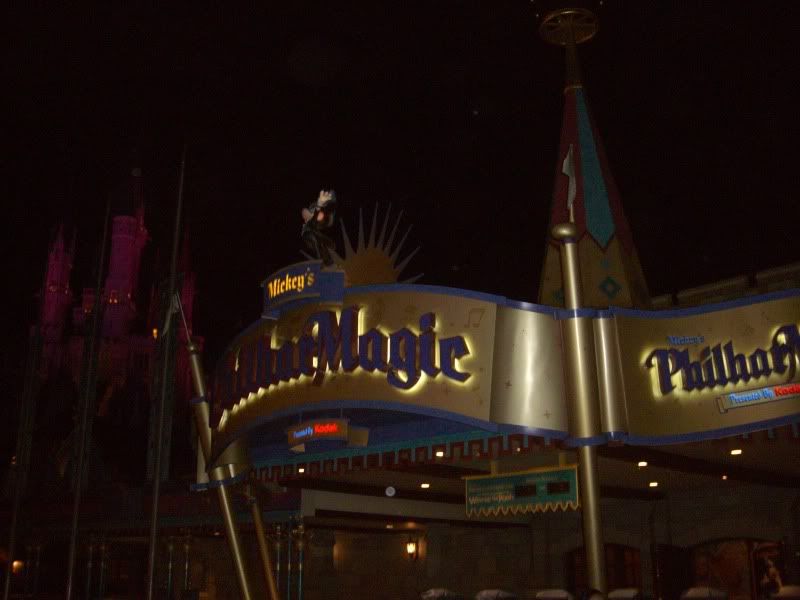 My favorite!


I love this show, because, hello, it has Donald in it!? Disney, can we please give Donald another attraction? Someday?

After this, we had done all our must do's. So, we decided to go over to the Hall of Presidents. Dad likes shows like this and the American Adventure, as do I.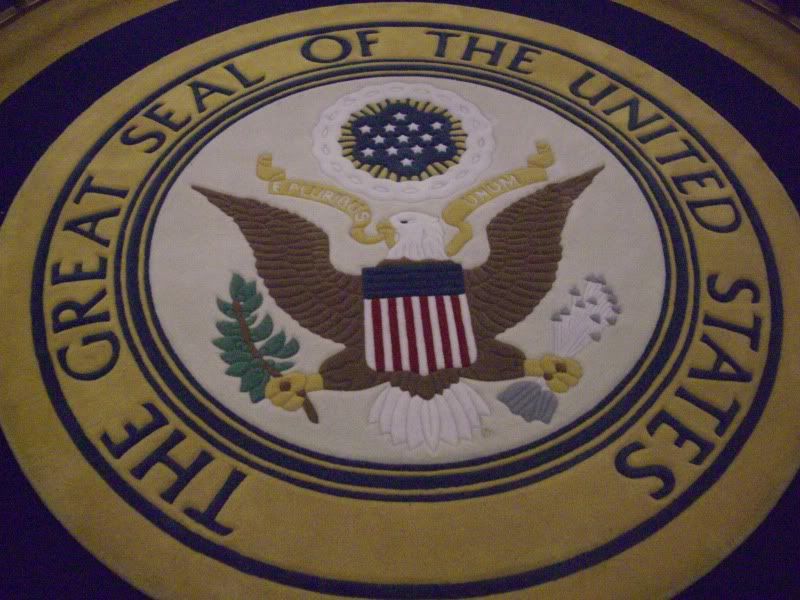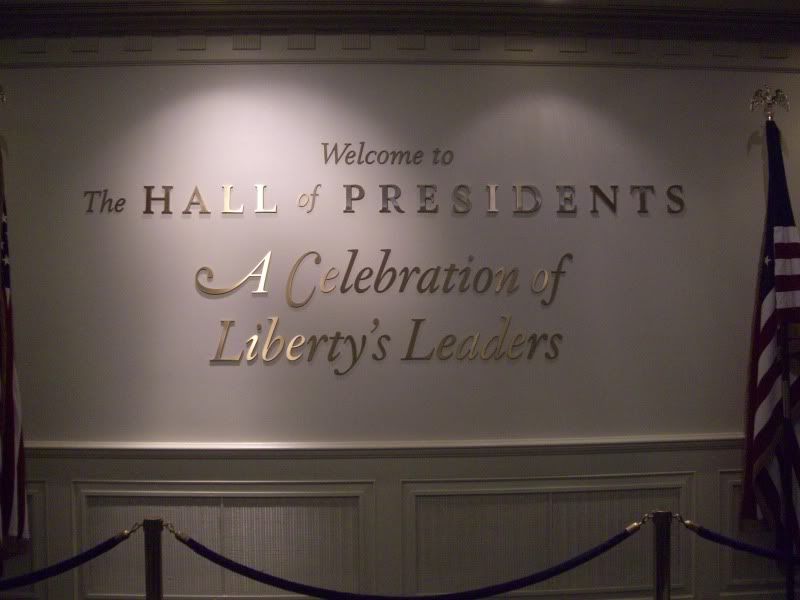 I was sitting on a bench inside the rotunda, and Dad came running up to me like a kid in a candy store. He always does this when he has something he has to tell me.

So he was walking around checking everything out, when there was a family with a young boy who were talking about the presidents. The young boy looks at his Dad and asks him who the first president was. The Dad answered (correctly), and then the boy asked his Mom who the second president was. Apparently, neither father or mother knew the answer, and said "Monroe?"

Really? No wonder kids are getting dumber!
People blame it on the school system....I blame it on these dee dee dee's!


We had to wait for the show about 15 minutes and the show is about 20, so we spent about 40 minutes total doing the Hall of Presidents. At this time, we figured we would head out for the day. Well, our timing was horrible! The second showing of MSEP was going on, and I couldn't get around it! We had to wait for the mass exodus. I don't mind this in theory. What I mind is that everyone loses all sense and becomes extremely rude and pushy. Dad and I just looked at each other and said that we would see each other at the bus stop, in case we got separated. Well, we did get separated. But it was all good. We know what we're doing.

I'm a professional!

When we made it to the bus stop, there weren't many people, because I think a bus had come already. There were three wheelchairs that needed to be loaded though. The same thing happened to mom and I, and they did the same thing. Two buses came, one to load the wheelchairs and the other the load everyone else. Very efficient!

When we got back to the resort, I took some pictures.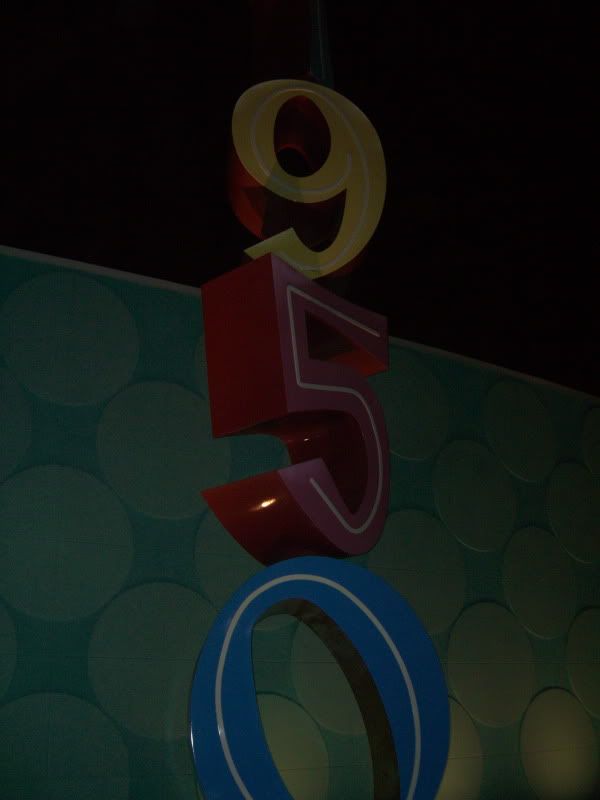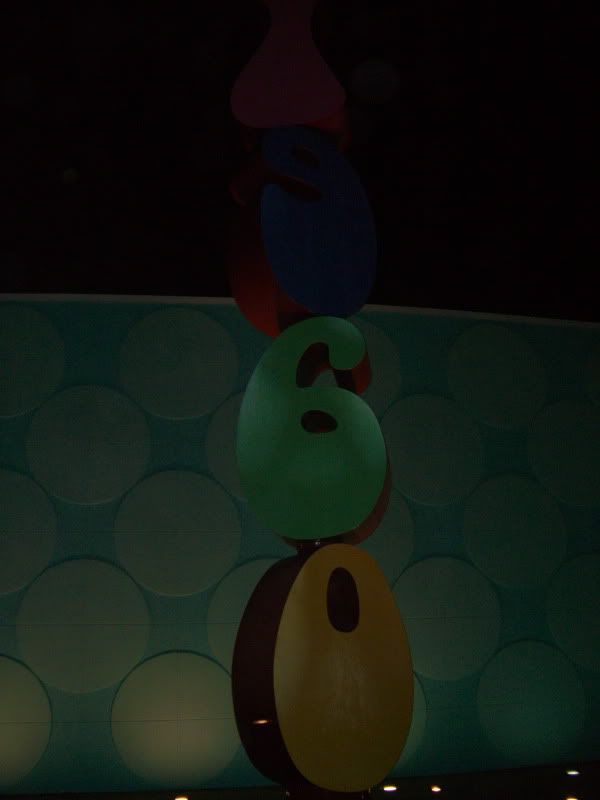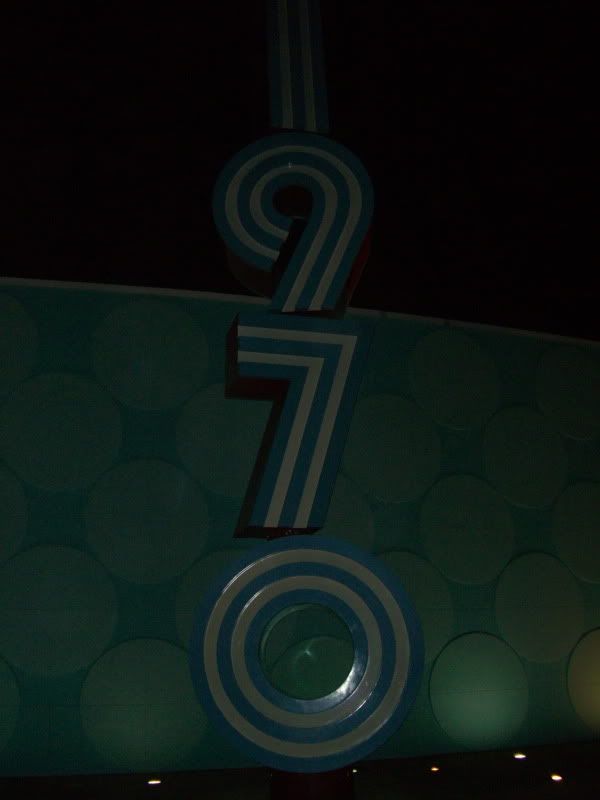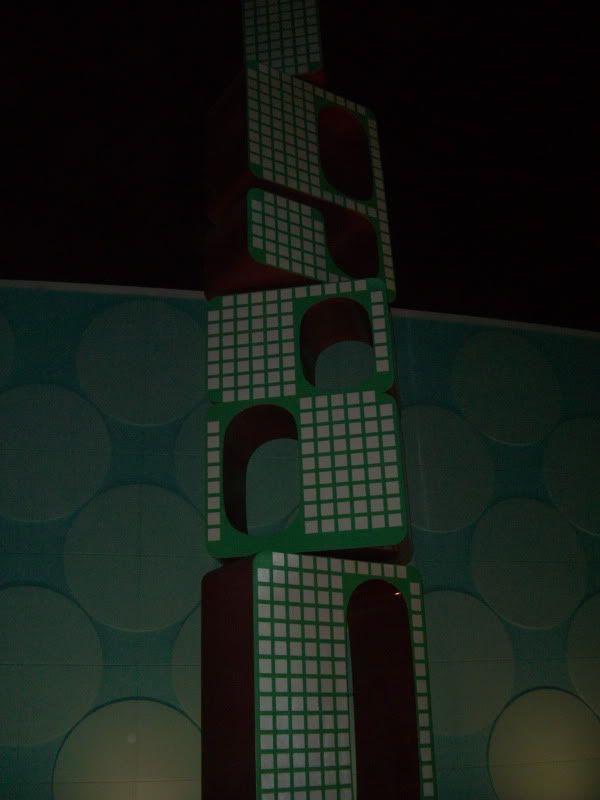 Back at the room, Dad grabbed the mugs and went to Everything POP to fill them and to get me some kettle corn as a snack. We went to bed at about 10:45pm, but not before I tucked in little Yeti.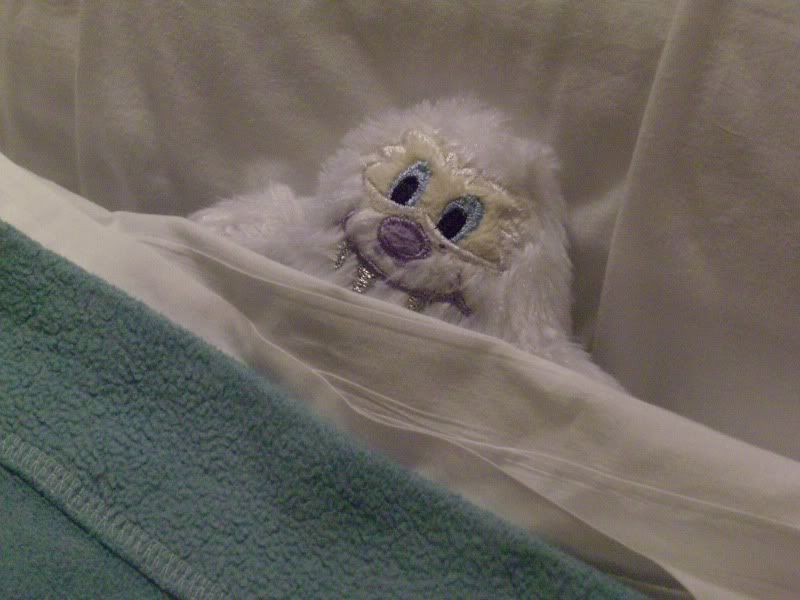 Up Next: Epcot Day!!!
__________________
Follow me on Instagram: @keep_calm_love_disney
Follow me on Twitter: @disney_voss

Danielle
In progress TRs:
My Fork and I Are Friends - Nov 14 TR
They Don't Eat Hash Browns in Princessland - May 14 TR
Completed TRs:
Jan 14 TR
July.13
Apr. 13
Nov.12
July.12
Jan.12
Nov. '11
July '11
Feb. '11
Nov. 10 and Jan. 11
Oct. '09.