I just posted a last review on another dining report...so that means it's time to start a new one! Lucky me, I usually go to Disney often enough to be able to do that.
For the last two years, I have gone with my friend Mark to Disney World in mid-December. He's the drinker and I'm the dessert fiend. Although for this trip, I joined him more often in imbibing boozey beverages.
Here we are doing what we do best: eating!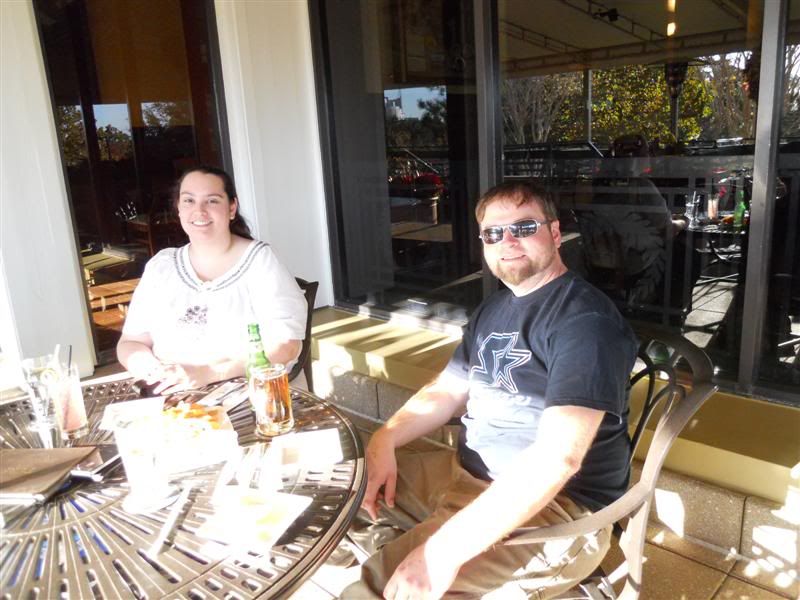 OK so we're drinking and waiting for food to come, but close enough.
I will be giving the restaurants an overall letter grade at the end of each reviews. A, B, C, D or F (pluses and minuses possible).
The reviews will include:
Artist Point
Intermission Food Court Breakfast at ASMu
La Cava del Tequila
Karamell Kuche
'Ohana Dinner
Intermission Food Court Breakfast
Bistro de Paris Dinner
AKL Room Service Breakfast
Yak & Yeti Lunch
California Grill Dinner
Crystal Palace Breakfast - sorry, skipping this one since my camera battery died and I didn't get any photos. I've reviewed it before if you really want to see the food. It was delicious as always!
Todd English's bluezoo Dinner
Sanaa Lunch
Jiko Dinner
Boma Breakfast
Turf Club Dinner
As my kittehs would say...the noms begin soon!