The Cast: My name is Amy. I am the mother of four wonderful kids and Navy wife to my high school sweetheart
. Our oldest son is 15 (soon to be 16), our wish princess is 12 then we have 2 more little guys. 4 years and 9 months.
The Why: My daughter was diagnosed almost 2 years ago with Indeterminate Inflammatory Bowel Disease.
Although, they are now saying it is more specifically Crohn's. She has had symptoms since she was 2 and it took 8 years and A LOT of doctors to finally figure out what was wrong. Allison has always been a trooper. Happy and goes with the flow. Rarely did she complain, but when she did.....you knew she was sick. After several failed treatment plans, they finally found one that seems to be working. That's the nutshell anyway. So here we are!!
Once I figure out how, I plan to make some sort of table of contents with links... Anyone want to PM with instructions???
Where Make Wish comes In: She was referred to MAW by the nurses in her hematology/oncology treatment center. It took quite a while to hear anything back (MONTHS) because the doctors papers "didn't make it back" to MAW. Once they got them, it moved VERY quickly. We got the letter in the mail that our Volunteers would be calling. Less than 2 hours after opening the mail they called. They were at our house 2 weeks later. They brought Allison a MAW Barbie!!
So cute. It is displayed on a shelf in her room. More paper work, birth certificates, more papers for the dr. Which by the way, her dr. was deployed very suddenly to Afghanistan in October. So the one doctor that finally figured out what was wrong AND gave her quality of life back..... Is now gone. But that's a whole other story. So the papers again finally make it back to MAW. Her first wish was to meet Harry Potter's George and Fred. We were told we would have to be willing to leave within 48 hours of being notified, which with a Sailor you just can't do. Her second wish was to go to The Wizarding World of Harry Potter. They decided to have us go to GKTW and visit the Orlando parks, which includes IOA where Harry Potter is. She is a huge Potter fan. Our Wish Granter calls and literally wanted us to leave in 2 weeks from when everything was approved. We decided to hold off and go in a month.
Allison during the Send Off Party
Allison and her Make-A-Wish Volunteers
During my short time on DISboards
, the wonderful ladies from DISboutiquers "adopted" Allison and our family and sprinkled a very generous amount of PIXIE DUST
on us!! We certainly don't have the words to express to them how much we appreciated it! Nor how much more special and magical
it made Allison's WISH trip.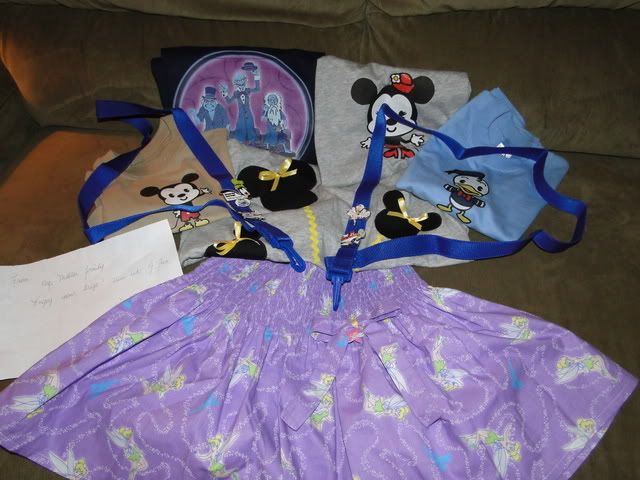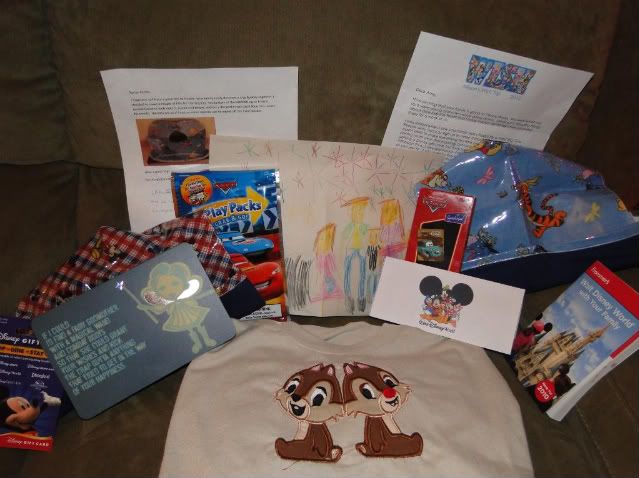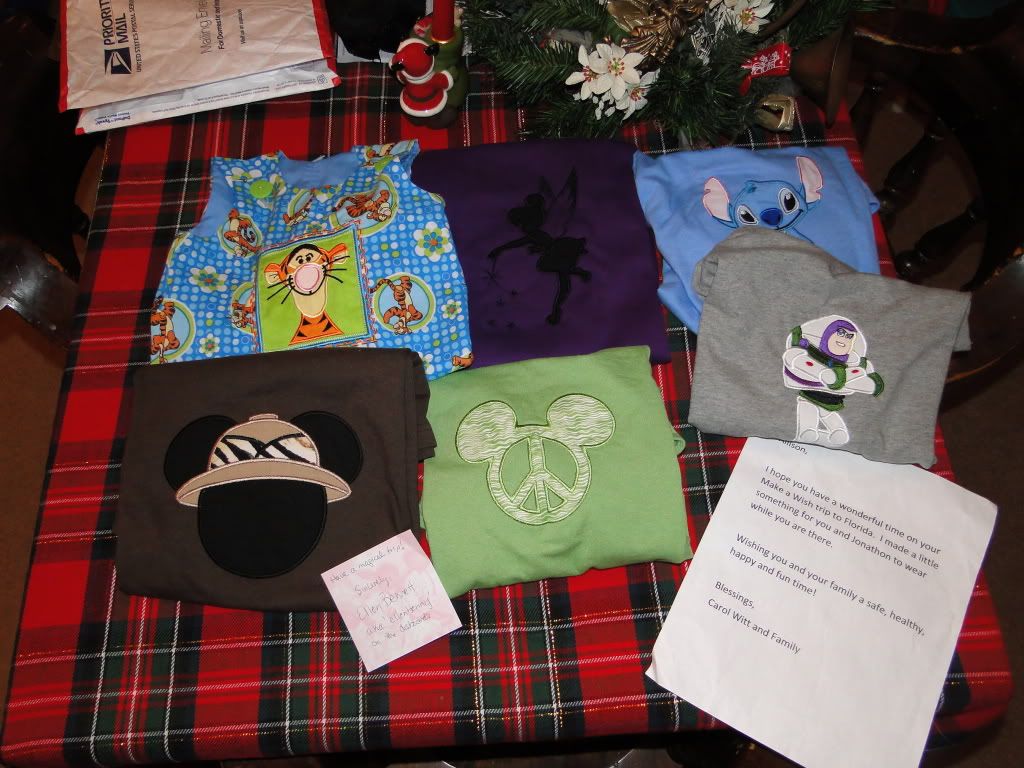 Day 1~ Allison's Wish is coming True
Day 1 ~ Welcome Home~ Villa 247
Day 2~ Who All does Alli meet?
Day 2~ Part 2 You broke what??
Day 2~part 3 Wishes do come true!
Day 2~ part 4 COMPLETE
!!
Day 3~ Part 1 Ice Cream
Day 3~ EPCOT & More PIXIE DUST COMPLETE
Day 4~ part 1Mickey Waffles and Stitch start the day!!
Day 4 We meet TInk Complete!!
2011 YEAR IN REVIEW, why I got sidetracked from my TR
Day 5~ Wish Upon A Star!
Day 5~ Wish upon a Star COMPLETED
Day 6 Back to Universal~ Trip is almost over
Day 7~ Last Day of Wish TRip
Day 7~Goin Home TRIP REPORT IS COMPLETE!