OUTPLAN! OUTPLAY! OUTLAST!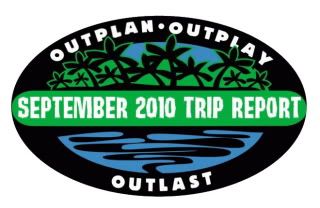 Sleepingbooty's September 2010 Trip Report
Contents:
Episode 1: The Cast(aways)
Episode 2: The Plan of Attack
Episode 3: Challenge #1 - Getting there is half the fun
Episode 4: Magic Kingdom & Ohana, part 1
We Now Interrupt this Broadcast...
Episode 5: "There's Six of Us"
The Storm of the Century, and Planning News
Episode 6: The Big Surprise
Episode 7:
Harry Potter Continues
Episode 7: Harry Potter Continues, pt 2
Episode 8: Oh the Places you'll Go!
Leaving in 24 Hours!
Back From Disney!
Episode 9: A Show About Nothing

Episode 10: Epcot, Finally!
Princess Trip, Part 1
Princess Trip, Part 2
Princess Trip, Part 3
Alright, alright. I know, I'm a little tardy in beginning this trip report. I always meant to do one, but things were so busy around here when we got back from our trip at the end of September that I just never got to it. Then it seemed too late. But Glennbo seemed to think I might still have a few people interested in reading it, even now, so what the heck. Now that the holidays are over, things have slowed down a bit in my life, and writing this will help me stave off the winter doldrums. Hopefully. Well, that, and the fact that I'm counting down to another WDW trip at the end of February
I plan on including the pre-trip details for that one here too, rather than do a separate PTR.
I'm going to try to get this whole report done by the time I leave for the next trip. Will that happen? Who knows.
But that's my goal. At the same time, I thought I would attempt to create a digital scrapbook for this trip. If all works out, I'll include my finished pages here.
I have a horrible memory, and I didn't take great notes, so this may be a pic-heavy, light-narrative report. Or maybe I'll just make stuff up. You'd never know the difference, woudja!
So, lets get this thing started!
Up next:
Cast of Characters