Hello everyone and
to my first ever trip report!
This is following my first ever PTR, which, if you are interested in 65 pages of my neurotic ramblings, I encourage you to read! Some of you are probably followers of my PTR, meaning you suffered through all 65 pages of said ramblings. Thank you all for sticking by me through thick and thin and joining me here now to read all about my trip!
As far as my new readers go, I'm so excited to have you along on this wonderful/crazy/glorious journey!
Well, let's not waste any time! You're here to read about a trip, right? Right! So here we gooooo!
Who?
My husband, John and me, Joni!
What?
A 6 night (was supposed to be 7...more on that later) 7 day Disney trip with the DELUXE dining plan, and a side day trip to the Wizarding World of Harry Potter!
Where?
Disney's POP Century Resort
When?
December 25, 2010-January 1, 2011
Why?
It was the first time we both had vacation at the same time in a year, and we were celebrating our two and a half year anniversary!
Okay, so there are the basics! Now, I will go into a little more detail about the cast of this trip!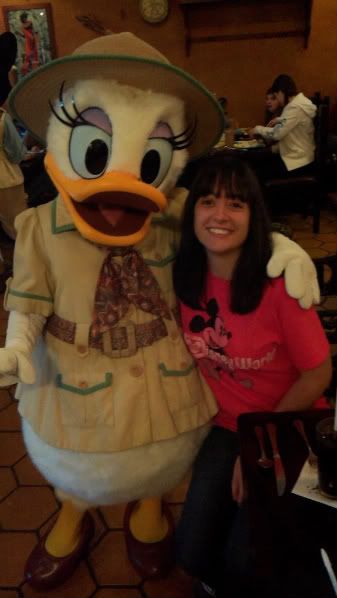 Me:
Joni! A 23 year old high school English teacher from beautiful NC!
I am the Disney planner of the family and I am totally obsessed with any and everything Disney!
I took my first trip to the World with John in 2007 and I have been addicted ever since. I've been a total of seven times, counting this trip! Here is my Disney inventory:
Favorite Movie: Tie between Beauty and the Beast and Aladdin
Favorite Character: Pluto before the trip, but now I'm saying Woody and Goofy (you'll find out why later!
)
Favorite Ride: Rock'n Roller Coaster Starring Aerosmith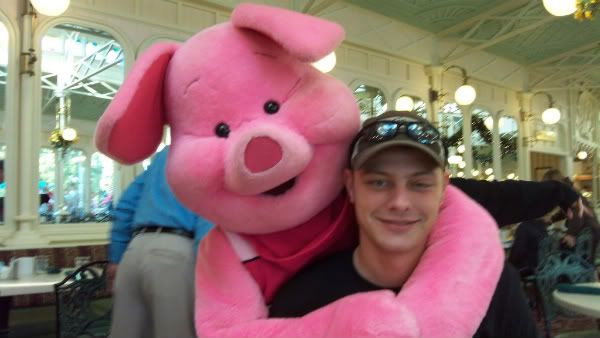 DH:
A 24 year old soldier in the US Army! John and I met when he was a sophomore in high school and I was a freshman. He joined the Army right out of high school and has been in ever since. He has served in Iraq as an Airborne Infantryman and is now finishing up Special Forces training. This summer he will officially be a Green Beret! I am so proud of him, and he is absolutely my Prince Charming!
Here is John's Disney inventory:
Favorite Movie: Swiss Family Robinson and Disney Earth
Favorite Character: King Louie
Favorite Ride: Tower of Terror and Mission: Space
If you'd like to read a little more about us or about the planning for this trip you can check out my PTR! A lot changed during our trip planning. When I started the PTR in May it was going to be John and me with my cousin, Josh and his girlfriend, Wendy. However, Josh and Wendy had to back out so it ended up just being John and me. This turned out to be fine, because we had a wonderful trip!
So, now that we have the basics covered, let me tell you a little bit of what you can expect in this TR!
A whole lot of surprises!
A ton of laughs!
A few really difficult decisions!
Some amazing first time experiences!
Over 1,000 pics, including food and PP!
My very first actual update will be about Christmas morning, because that's really when this whole adventure began. If you read my PTR, you know I had a very specific Christmas wish list. If you didn't read it, I was desperately hoping to get a Disney Dooney & Bourke sketch wristlet, a Disney shirt for my trip, Toy Story 3 and Beauty and the Beast on DVD, Disney Sing It! Family Hits for the Wii, and a Disney Jim Shore figurine. So...do you think I got what I wished for? Well, I'll tell you this much: I was in for some very big surprises when I woke up Christmas morning! Stay tuned!
Up Next: What exactly did I get for Christmas? You won't believe it!