Hi All! First, I guess I should introduce myself, since although I'm not new to the DIS, this is my first time posting on the Creative DISigns forum.
I really want to thank all you DISigners out there, you've really inspired me! I've been making trip planners for my clients for a while, but there were fairly utilitarian. I was more concerned about the information included than the overall design. Then I found this forum when I was looking for some scrapbooking ideas. I was amazed at all the great ideas here, and the wonderful tips on the FAQ page! I decided that I would attempt to upgrade my planners to make them more unique and special. This has become such a fun project - I think I have become addicted!
Anyway, I decided on the square format when I found some ring bound chipboard sets at Archiver's. The first planners, I decoupaged the covers onto the chipboard. Its pretty labor intensive and the mod-podge sometimes makes the paper bubble, so I'm thinking I might start just laminating the covers like I do the section dividers and then having the whole thing spiral bound at Kinkos. I asked and they'll do any size for $5. If I do that, I don't know how I'll attach the ribbon, so that may have to go (unless anyone has an idea!)
Here is a picture of one I just did for a Christmas trip: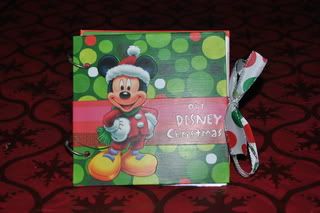 First section:
Here are some of the section dividers. I laminate these for durability: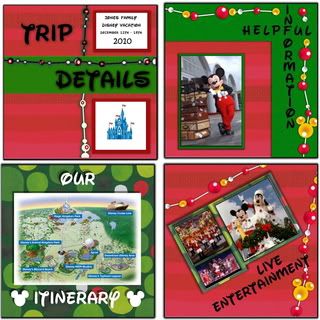 Here are some more section dividers and some pages: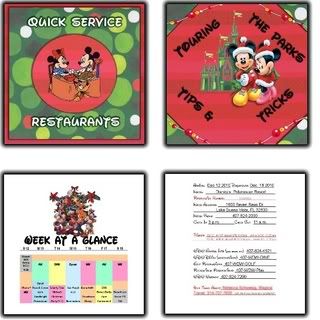 Here are some more of the pages: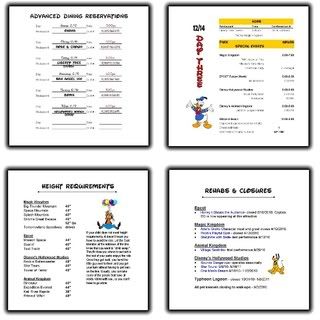 I'll post some different styles in the next post. I can post additional inside pages if there is an interest. I'd be happy to customize anything. If you have a special request, I'll give it a shot. I'm still learning most of this stuff, but I'd be happy to try.