Hello, and welcome to my second trip report! If you are new to my reports, thanks for stopping in! I hope you will continue reading and let me know you're here! If you've joined me in my previous adventures, thanks for joining in again!
I'm Courtney, and my fiancé Miguel and I just returned from a 5 night stay at Port Orleans Riverside to kick off the "most magical time of year in the most magical place on earth". I have been a long time Disney lover, and have recently converted Miguel as well! This was our fourth trip together, but certainly will not be our last!
And speaking of future trips, we are currently planning our Disneymoon next June following our wedding on the 18th and are so excited! I have a PTR going for that trip
here
, and I would love for you to join in the planning fun with me if you haven't already. I also dicussed this November trip there also if you want to get a behind the scenes look at the planning that went into this trip.
We knew that we could not wait the year and a half between our January 2010 trip (you can find the TR
here
) and the June 2011 Disneymoon so we made some time to squeeze in this short trip in the meantime. Even though the trip was quite a bit shorter than the one's we normally take, we still managed to fit in lots of park time, some pool time, relaxation time, and of course LOTS of food!
Now that all of that is out of the way, you probably want to see some pictures of the cast of characters in this trip.
Here's Miguel...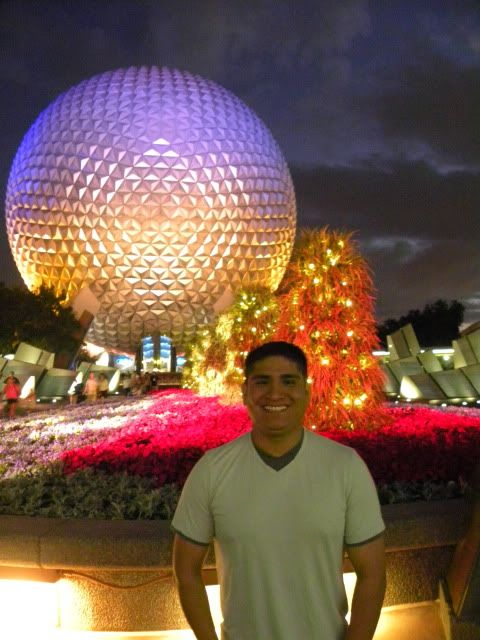 And myself...
And the two of us.
So there we are, and this is our trip!