I know I'm a little late in posting, but better late than never!
I headed to Anaheim for Mickey's Halloween Party on Friday, October 1...it was so awesome. I wound up being so distracted by having a good time that I did not get as many pictures as I would have liked, but I also didn't want to repost images you could find in any other thread.
My plan was to head into Disneyland/DCA on Friday morning for a little solo fun, but there were thunderstorms and I was too afraid to leave my hotel room. What else is there to do but waste time taking pictures of myself in the hotel mirror...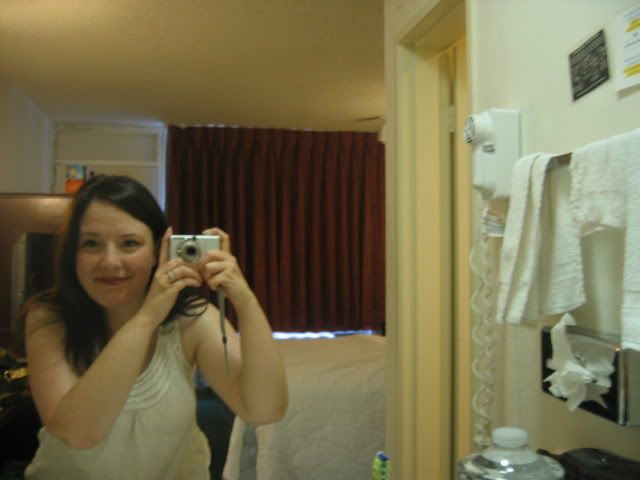 I wound up heading out at about 9:15 and decided to hit DCA for a few rides on the Tower of Terror...after my 10th ride, I thought it might be a good idea to walk around and look at the Halloween decorations around the park. I have to say, I was really disappointed - it didn't seem like DCA was as decorated as I would have expected. There were a few decorations up around the pier area, with these neat candy corn-like lights.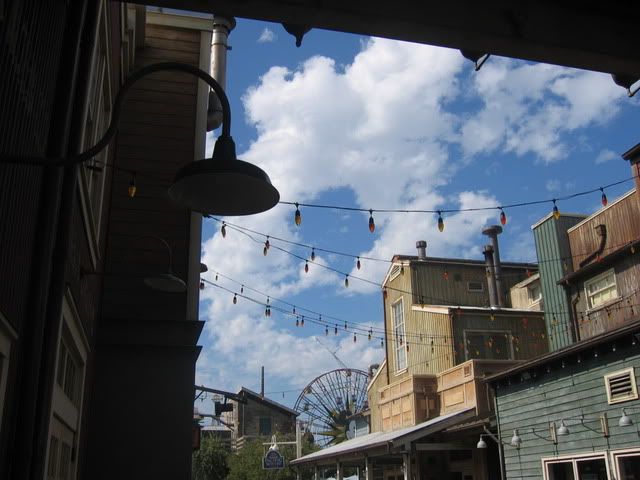 I headed back to Tower of Terror for a few more rides...
Then, I had to turn my back on my favorite ride and head back to the hotel to get ready...
I will say that for a Friday, DCA was not as busy as I was expecting. I never had to wait to get on Tower or Terror or Screaming, and the line for Soarin' was really short (maybe 20 minutes).
After having some lunch, taking a quick nap, and getting into costume, my friend C showed up and we headed over to Disneyland for Mickey's Halloween Party...seeing as we are both AP holders, we decided we had to start the night with a quick TOT ride.
C is such a sport - she knows it's my favorite ride and is my hero for starting the night off by riding with me.
We walked across the way to Disneyland and headed into Mickey's Halloween Party. We got our special wristbands and trick-or-treat bags, and headed to Main Street. I cannot even begin to explain what an amazing job they did with the decorations. The background music playing throughout the park was very Haunted Mansion/Nightmare Before Christmas and set the mood - light and fun with a touch of the spooky. Up and down Main Street there were little dancing images of jack-o-Mickey's moving up, down, and across the shops.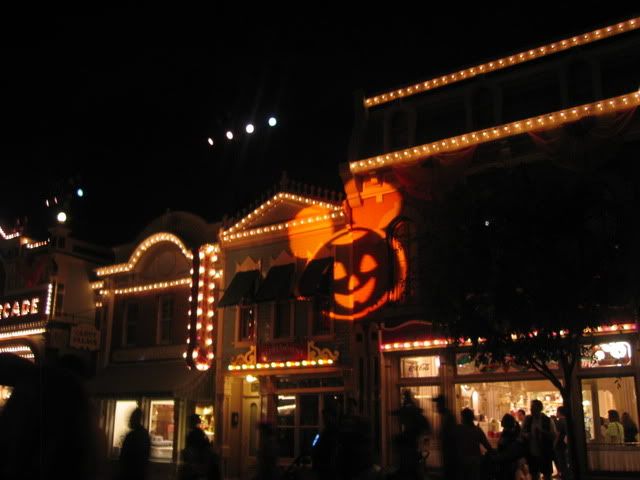 Throughout the park, there were little dancing jack-o-lanterns moving across the walkways, which turned into mini-dance stations for a lot of the younger kids - they were trying to stomp on the images, but also had fun chasing them as they moved.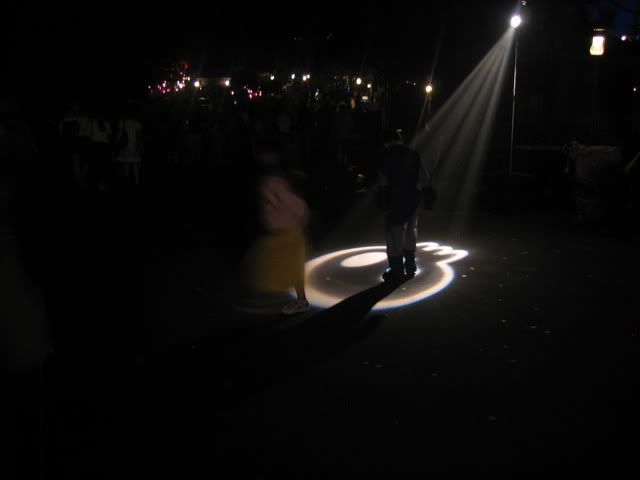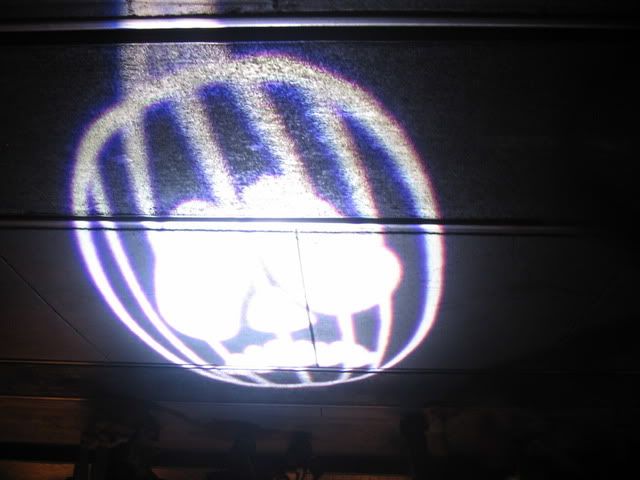 There were also multiple Mickey ghost light posts to light your way through the park.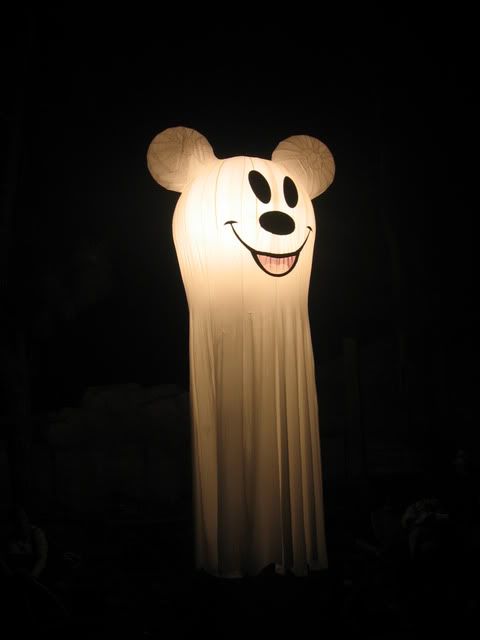 There were trick or treat stations set up throughout the park where you would get in line and have some treats thrown into your bag...lots of Snickers and Skittles, but also carrots and raisins if you wanted something a little more on the healthy side.
One of my favorite parts of the only for Mickey's Halloween Party were the dance clubs - YES, DANCE CLUBS! C and I made our way to "Club Skellington" where we got down-got down.
Jack Skellington comes out and MCs for a bit, encouraging all club patrons to get a little "frightful" and have fun.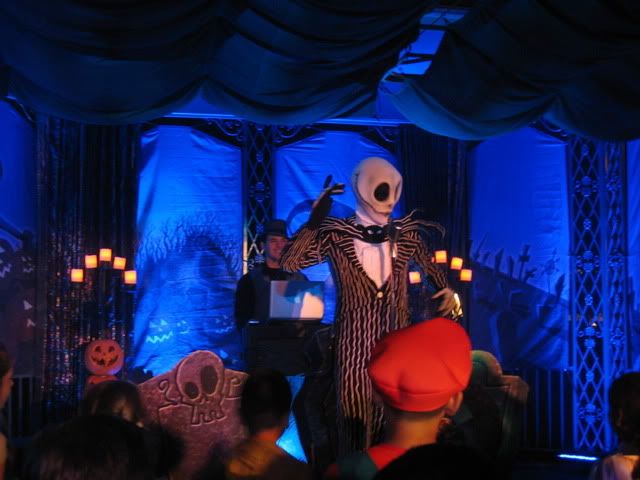 After we got down-got down, we headed over to the Haunted Mansion Holiday - it is so amazing what Disney does transforming this ride. We headed in and got into our "doom buggy," soaking in the atmosphere in the loading area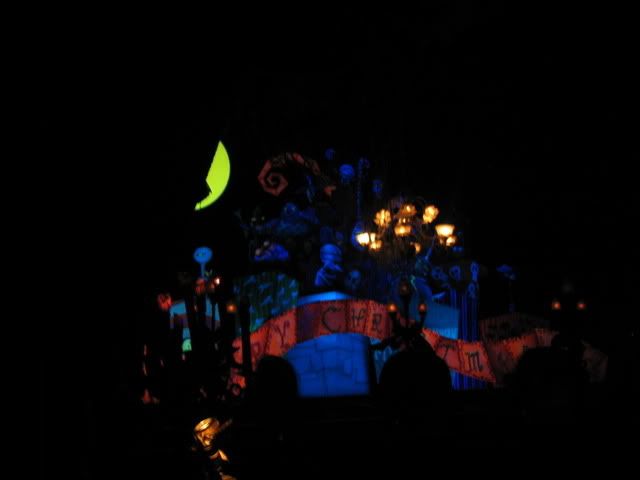 After the HMH we started heading back to Main Street so we could watch the fireworks, stopping along the way to check out the Dia de Los Muertos display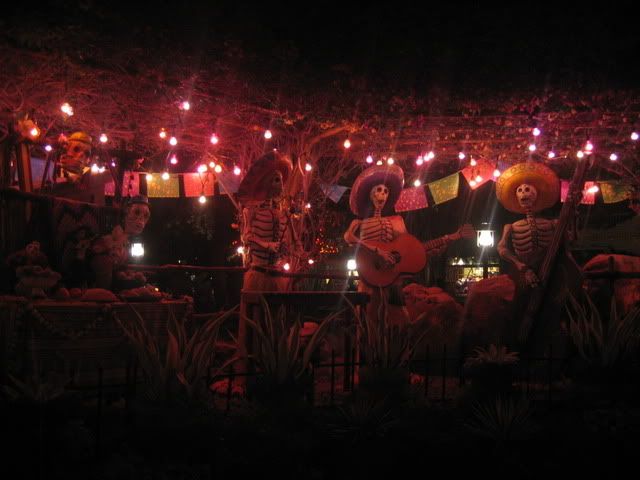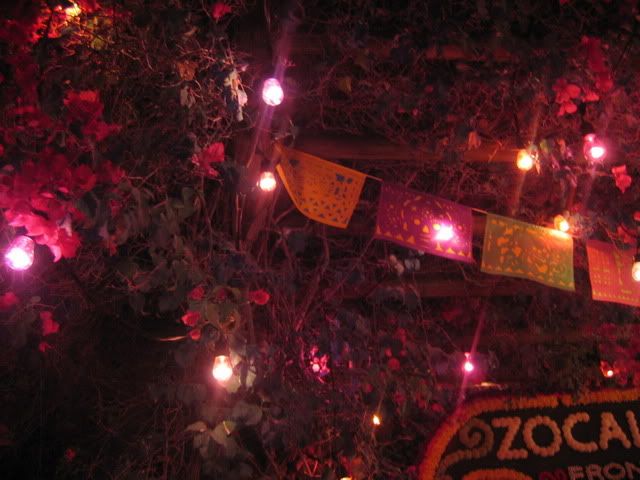 As we left, I had the feeling someone was watching me...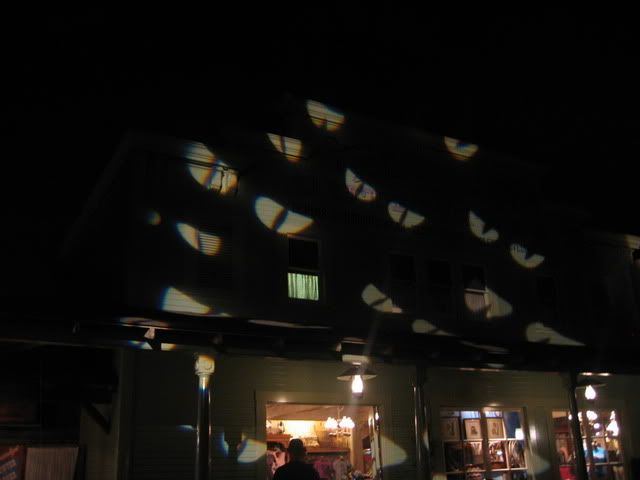 I went and hid under some balloons...
We got to Main Street just in time to catch the start of the fireworks, seeing Zero fly across the sky to start the show!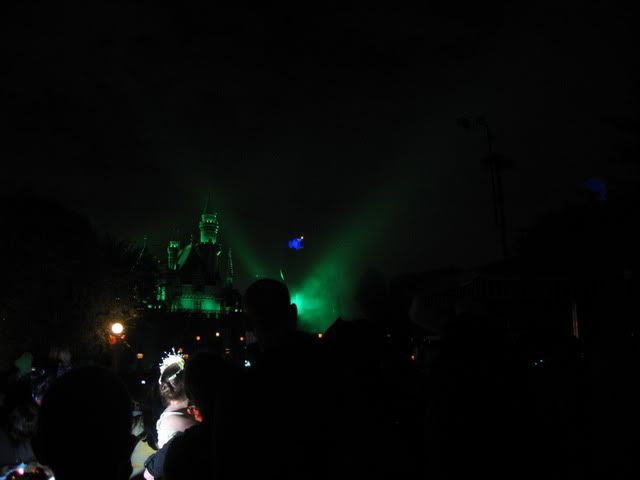 At this point, C and I were starting to go a little kooky from all of the sugar treats we had been munching on in our trick-or-treat bags...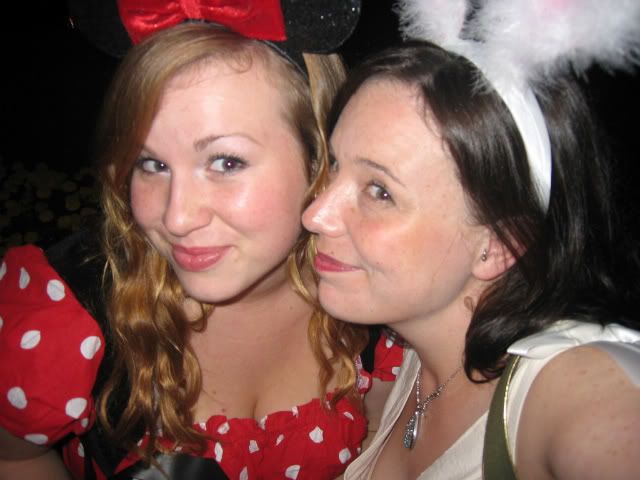 We headed over to Space Mountain Ghost Galaxy, and I screamed until my voice went hoarse. I cannot believe how freaky the ghost is!
We trick-or-treated, rode some more rides, and then sat in front of the castle soaking in the atmosphere, eating our loot. It was just amazing...
We chatted with our Scarecrow buddy for a bit - okay, I can admit it, we were getting tired and this guy was a hilarious distraction from how much our feet hurt...
At 12 a.m., it was time for us to leave. We sadly made our way down Main Street, stopping to get our photo taken in front of the huge Jack-o-Mickey!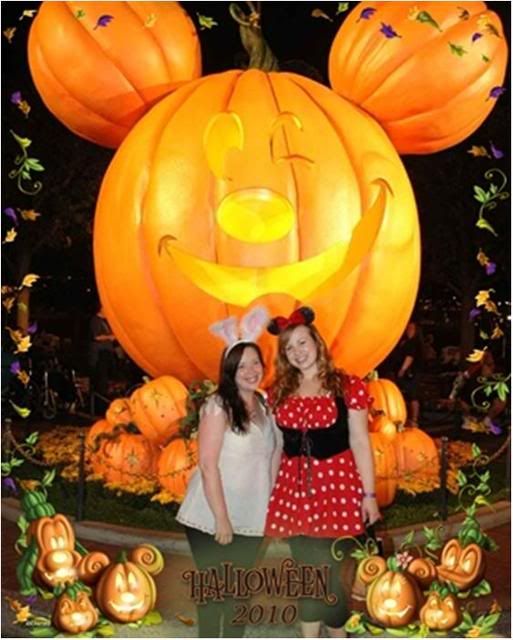 We made our way out the front gates, sad that we had to leave.
The point of all of this is just to say, if you can, GO!