We got into our hotel last night around 7:00, ( Hampton Inn ) about 10 min from the Rainbow Bridge border, nice hotel. We got up around 7:30 this morning, had the complimentary continental breakfast packed up,got gas, and was on the road by 10. By lunch time we were driving through this really quaint little town called Ellicottville New York. The drive was just lovely. The scenery, weather and traffic couldn't be beat until about 4 when we happened upon the tail end of an amazing accident. One could only wonder what was going through not only the driver of the car but the people behind him as someone pulling a 28+ foot trailer took a corner too fast and watched as his trailer toppled over followed by his SUV.
Cassandra kept herself busy colouring and watching her IPOD. Most of the day. She is a good traveller but had her moments of madness but really who could blame her, sitting in a car for the 10 hour drive with only a few stops to stretch. One game we played with Cassie was tree counting, that lasted up til 33 then she admitted there were way to many. We were talking about all the trees that blanketed the mountains and could imagine how beautiful it would be to drive the route in the autumn
Can you spot the hidden Mickey??? ok not so hidden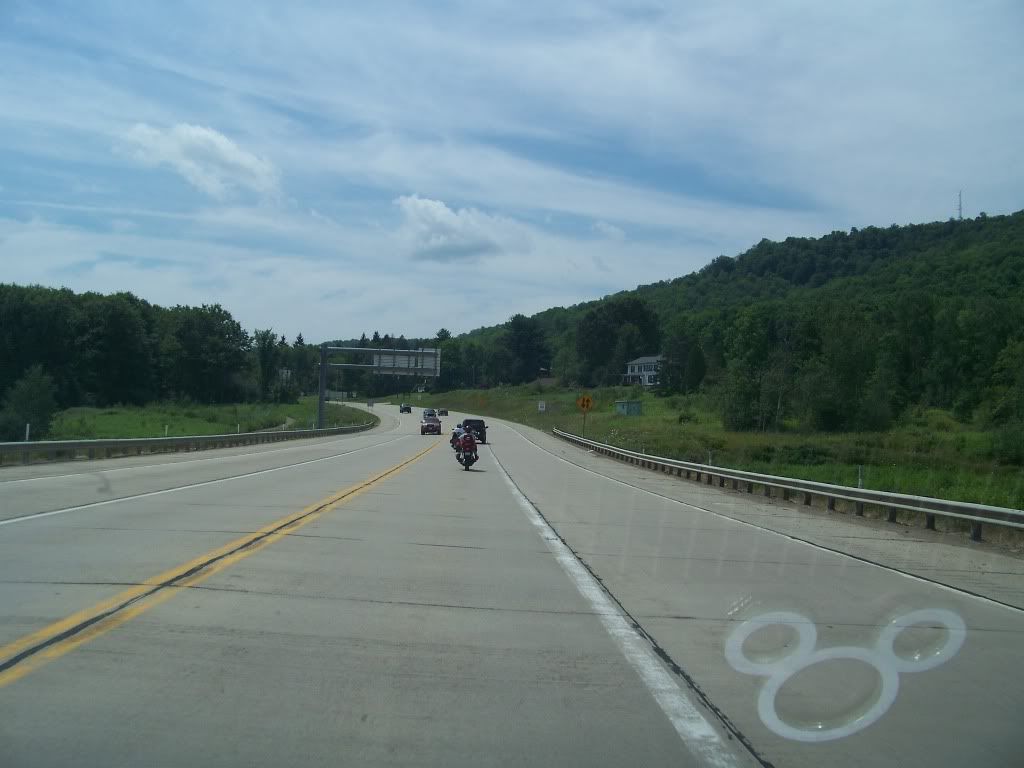 Typical since i do al the driving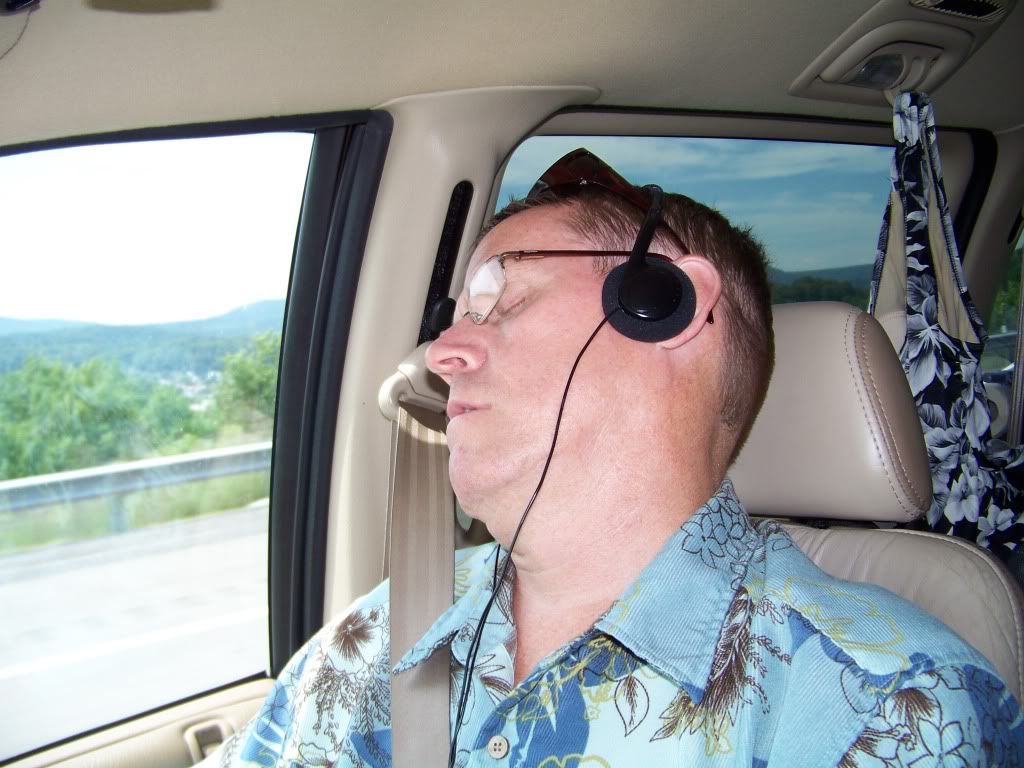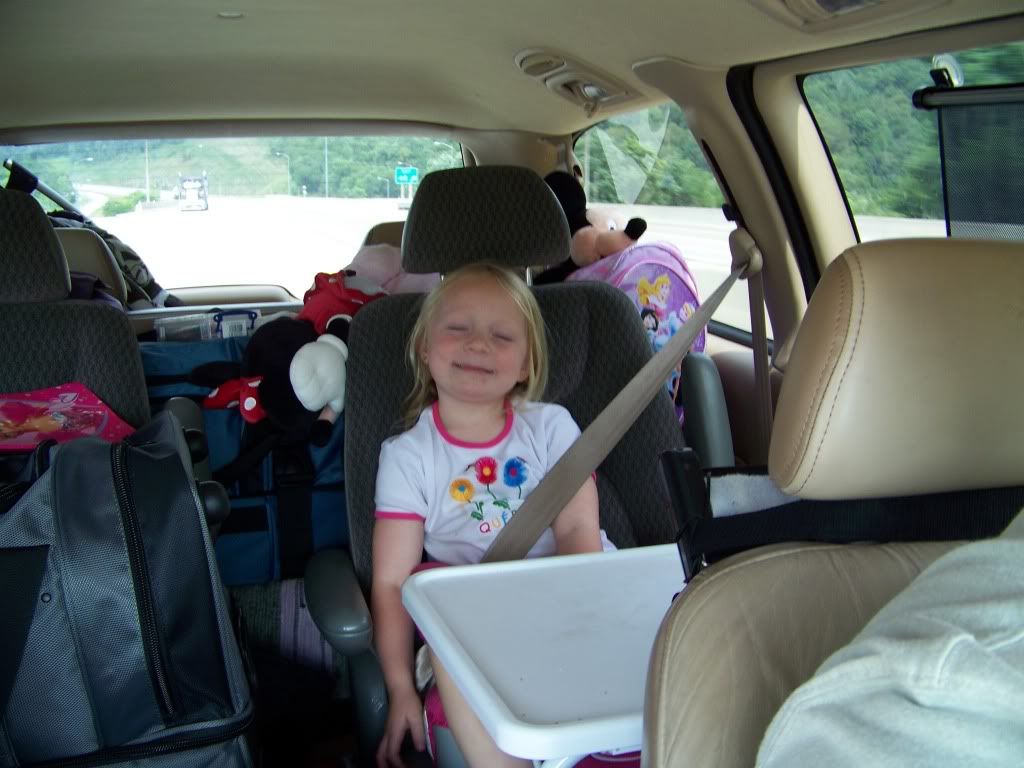 We arrived at the Embassy Suites hotel in Richmond VA just before 8.30 and are very impressed with the hotel. There is a beautiful indoor garden and water feature that runs through the lobby and in between the 2 sets of elevators right up to the breakfast area. We were given our room and headed up for a peak before getting our luggage and a good thing we did. Upon opening the door we encountered a messy room that looked like the previous guests were still there. Food, shoes, papers, towels and a messed up bed. A quick retreat to the front desk rectified the situation and we were off to our new room. A very nice 1 bedroom corner jr. suite. Perfect for us as we can put Cassie down for the night and sit and relax in the livingroom.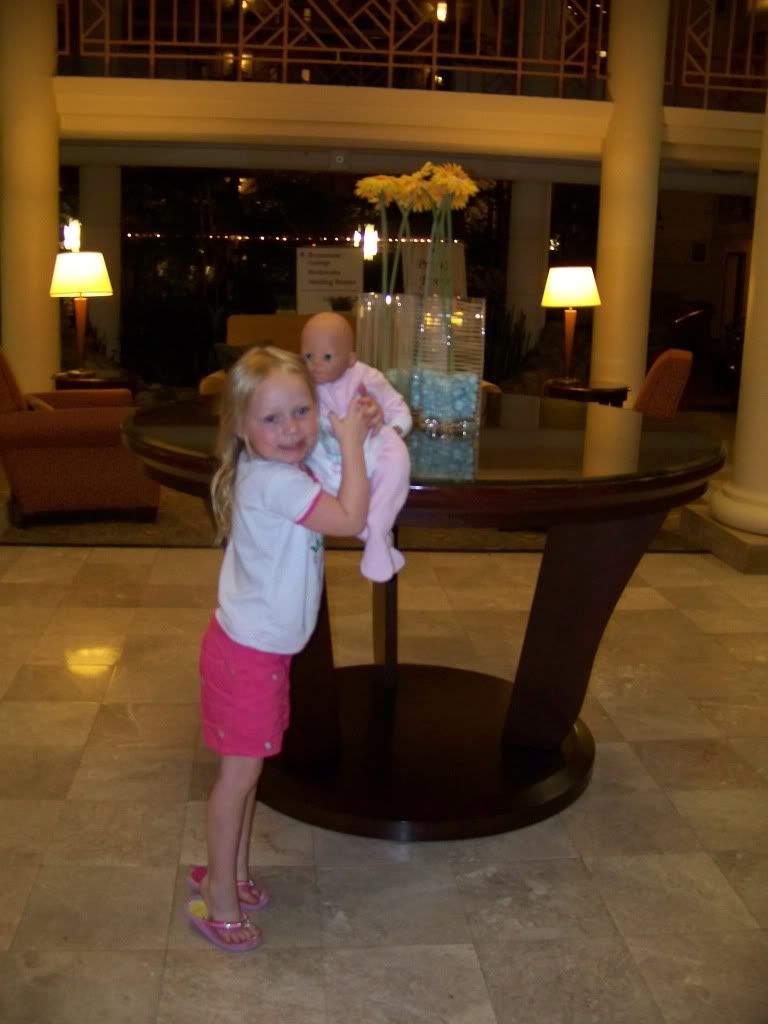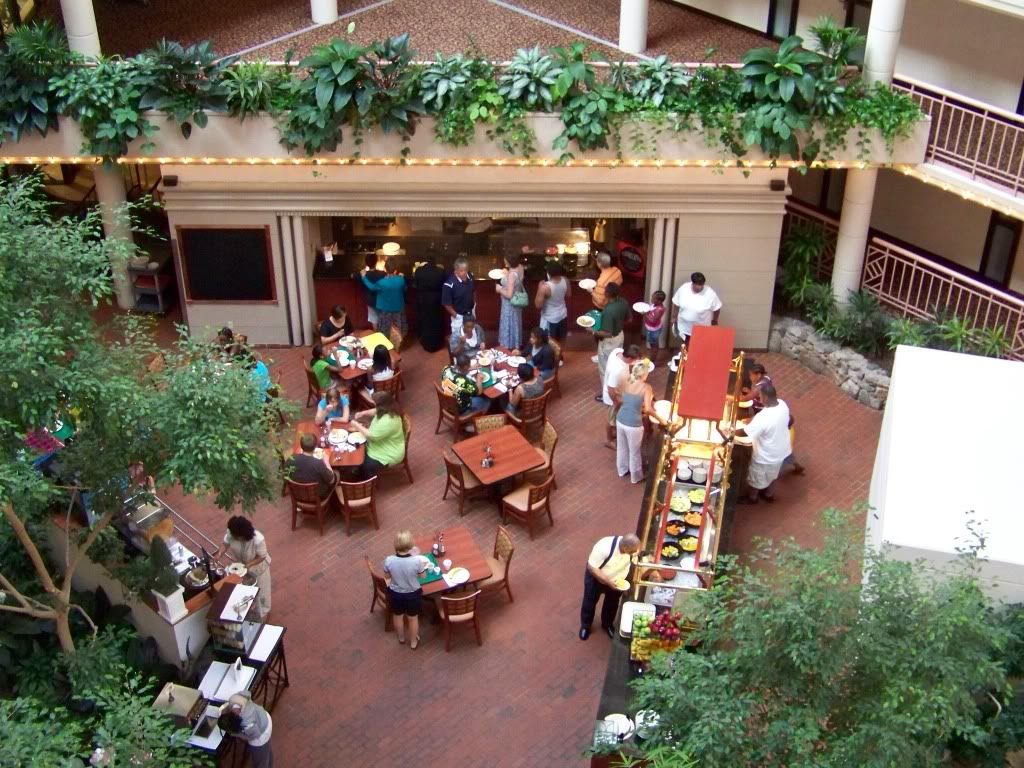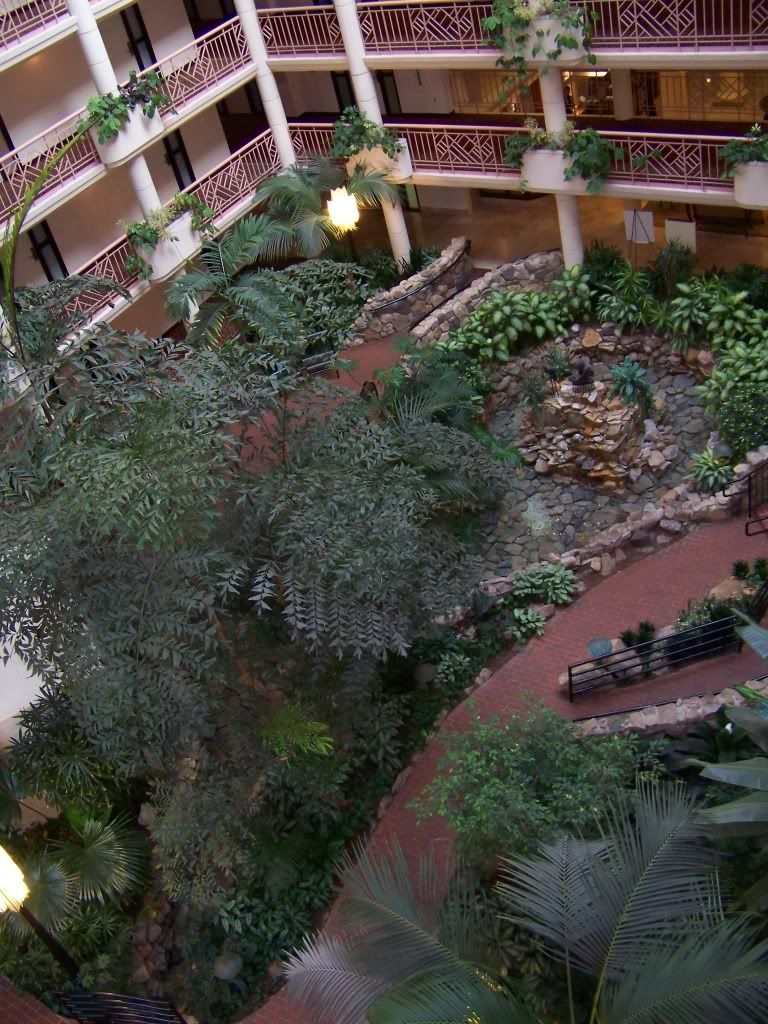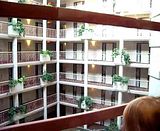 Cassie wanted to go exercise LOL too cute.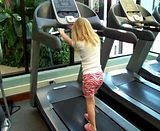 A bonus with this hotel is not only is the breakfast complementary but they also have an evening reception from 5.30 to 7.30 that includes wine, beer and appies.
Patrick and I are in the livingroom watching Shrek and Cassandra not sleeping on the king sized bed in the bedroom watching Shrek. Oops spoke too soon she's up. Patrick's off to read her a story and hopefully she'll fall asleep soon.
Tomorrow is a non-event day. We do he a few plans but we'll find out tomorrow what there is to do in the area and see if we should change what we're planning. We'll go for a drive, see whats around and take it from there.