Hey everyone!!! I am back and have some dates for our February trip!!!! YAY!!!!
My past trips are in my siggy if anyone wants to look back!!
The cast of characters on this trip are: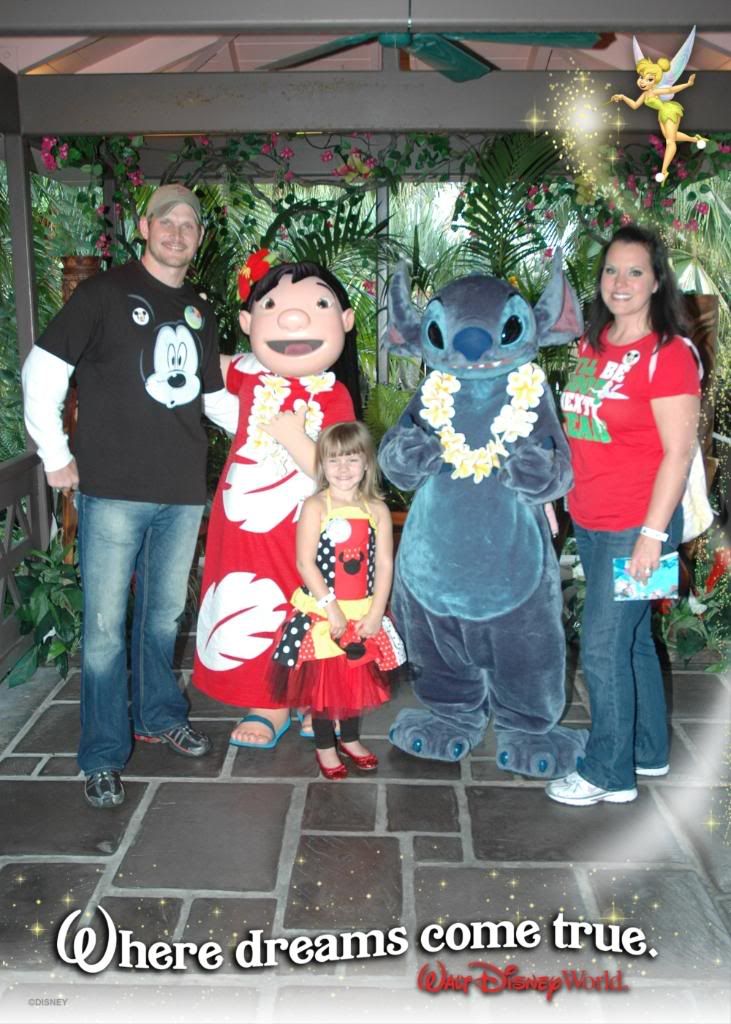 Me, Heather! I love, love, love anything Disney!
My sweet, grumpy husband Chad! He loves Disney as well, and goes along with all my Disney addictions!
Our sassy, sweet little girl, Hollie. She loves anything Disney, including every single princess and fairies. Her favorites are Alice, Tinkerbell, and Aurora. Although she loves them all!!
MIL, Elaine! She is wanting to go along on this trip. Of course, FIL is gonna stay home. I think he has had his fill of Disney!
And last but not least....Hannah!!! Who will be 6 months old. Oh, and yes, I am pregnant just in case you were wondering why she would only be 6 months old! haha This will be her very first trip and we are very excited.
We are gonna stay at my most favorite resort ever in Disney....The Polynesian!! YAY!!!!!!!
A little update, we are now staying at Pop which is okay. We love that resort too! MIL didn't want to really pay the price for the Poly, so we have decided that Chad, the girls, and I will stay there by ourselves when we go for MNSSHP in 2012! That gives us something to look forward too!!
Our dates are set right now to Monday, February 7th through Sunday, February 13th!
We are only doing a few ADR's on this trip. Right now we know we are gonna do Crystal Palace on our MK morning, the Spirit of Aloha luau one night, and we might possibly do the O'hana character breakfast one morning!
I will be back later with more specifics!!
Here is a picture of our whole cast from our trip last December...including Hannah who is nicely hidden in my belly! lol!