Today is Mother's Day. When my kids woke up they gave me some cards that they had made for me at home and a Disney cookbook. Nice! These three wonderful, healthy, beautiful children are the best present I could ask for, anything else is just icing on the cake!
The kids had made cards for their aunt and grandma too. We also had that t-shirt we made for grandma. We waited until we got back from our day at Universal Studios to give out the gifts since they wouldn't have anywhere to put them.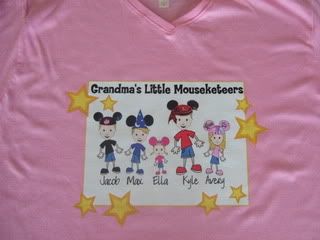 We all met in the lobby and had a continental breakfast. There is a coffee shop with cereal, muffins, yogurt and that sorta stuff. It was overpriced for sure, but convenient.
We took the boat to Citywalk and then a short walk to Universal Studios. Here's some scenery along the way.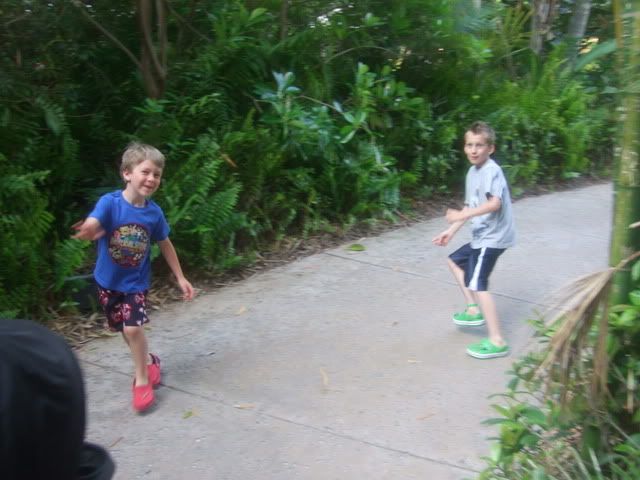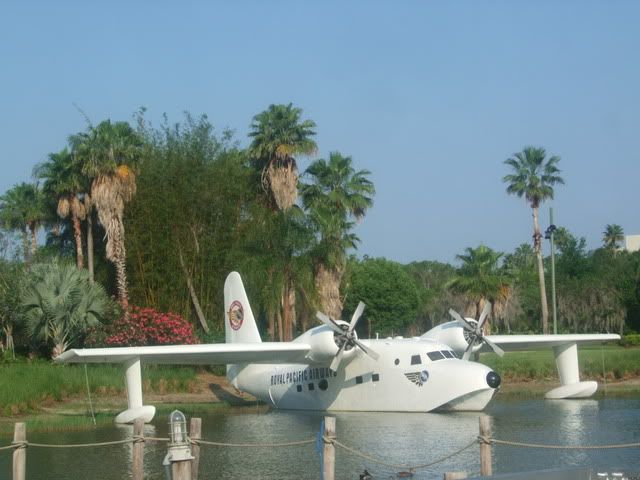 This is the area the boat leaves from. I think it's funny that my boys, especially Jacob, are always looking at maps and trying to figure out where we are going next. It's like he thinks he's in charge of getting us there. In case the boat captain gets lost, Jacob can take over!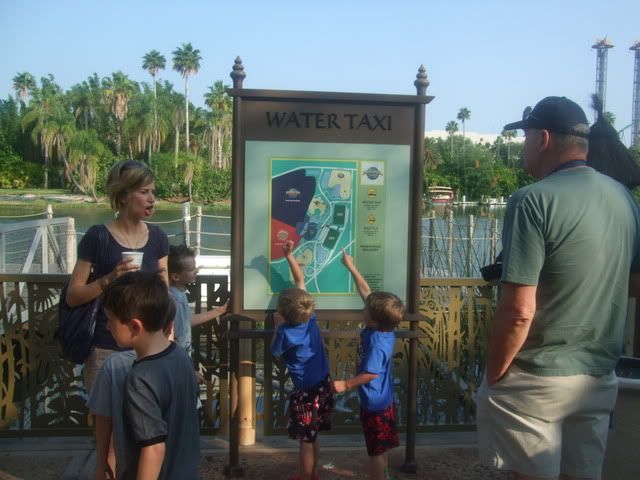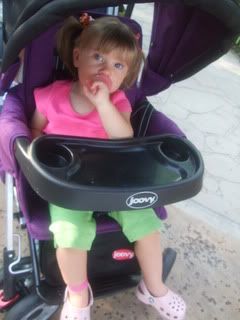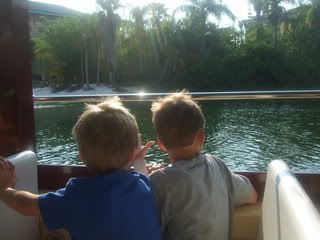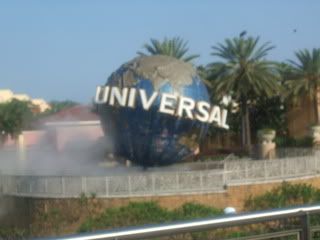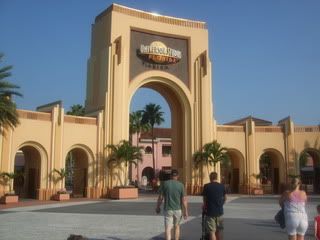 We didn't quite get there in time for rope drop, but it didn't matter. With express access we weren't in a hurry to get anywhere fast. We strolled through an empty Hollywood first.
Coming up: The Simpson's Ride and more U.S. touring