We left Suess Landing just in time for our lunch reservations at Mythos.
Mythos is in "The Lost Continent." It is just beyond "Seuss Landing." We eat here everytime we come to IOA. It is "the best theme park restaurant in the world"--at least that's what their signs say.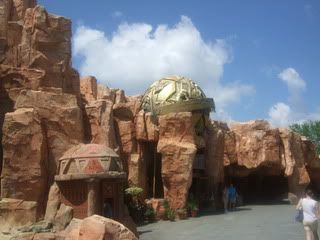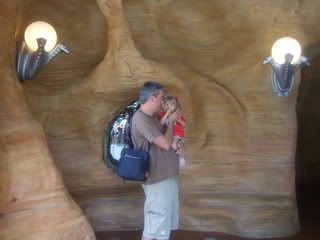 The atmosphere in Mythos is very unique. It's like a five star cave or something.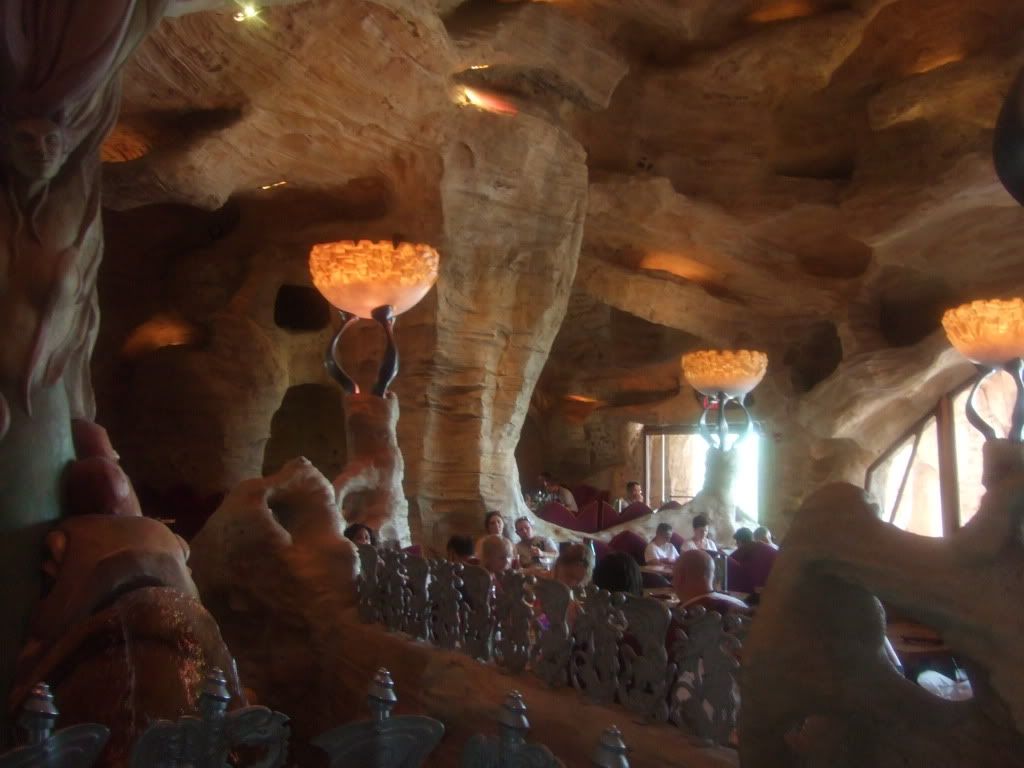 The food is good, and in my opinion, the prices are great for what you get. Now I wish I had taken food pics because I can't even remember what we ate there, but I was getting too self-conscious taking food pics in front of my in-laws. Some people may think it's weird.
Apparently the kids ate pizza. Ella really enjoyed hers!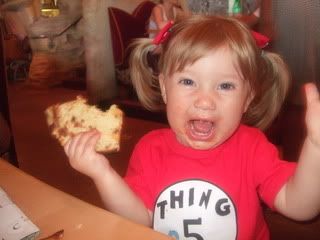 After lunch, the kids packed in the strollers. (Three in one, two in another started becoming the norm.) The kids and SIL and BIL headed to the Jurassic Park Discovery Center while the rest of us went to ride Dueling Dragons.