Day 2
This morning we had an 8am ADR for Akershus...or so we thought! It was a beautiful morning and it's such a nice walk to Epcot. The boardwalk is beautiful in the morning.
We got to the World Showcase entrance at about 7:40am. We were the only ones there. They asked if we had breakfast reservations and said they'd open up as soon as they got word to do so. When they got the okay to let us in at about 7:55, the CM checked the ADR list and we weren't on it.
I
know
we had an ADR and even had the confirmation number with us. The CM was going to make a phone call but the person in charge said to just let us go through.
We walked swiftly but took the time to snap a few photos of an empty Epcot.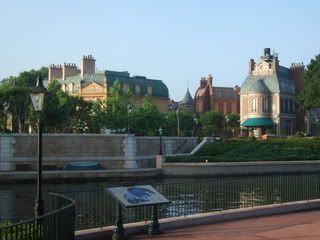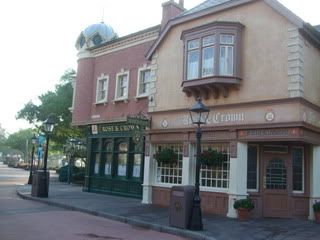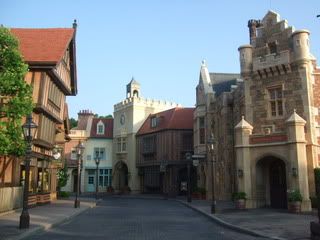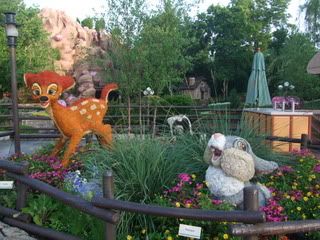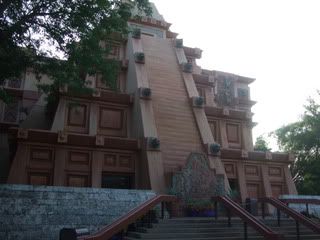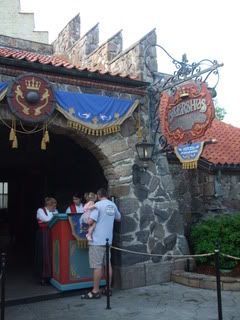 Unfortunately we weren't on the list at Akershus either, but since they weren't full they never looked into
why
we weren't on the list. It just annoyed me a bit that they seated a whole bunch of people before us even though we were there before them. I tried to just relax and tell myself we don't HAVE to make rope drop at 9am (even though I really wanted to!)
While we were waiting in line for our photo with Princess Aurora, Max tripped over DH's foot and hit his head into the post that held the rope for the line. He hit his forehead quite hard and started crying. CMs offered him ice and he used it. We skipped our picture with permission to come back later to do it. Looks like we weren't going anywhere fast today!