Day 1:
We arrived in Orlando before 2pm and picked up a quick sandwich before boarding MME. I was concerned when we got there and were first in line to the Beach Club that a bus had probably just left and we might be there for a while. Fortunately, they had actually just loaded a bus and came back in a few minutes to let us on too!
We'd be at the Beach Club soon!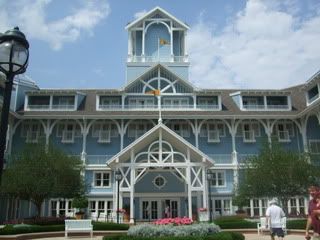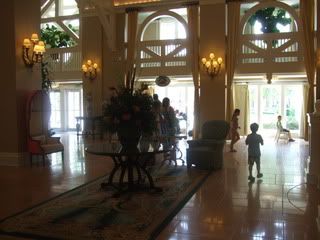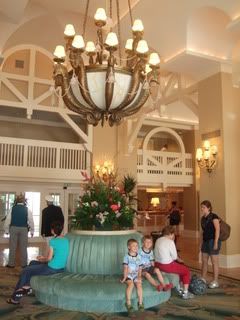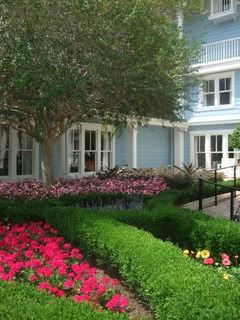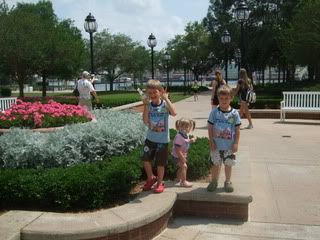 We were welcomed and quickly checked in although our villa wasn't ready yet. The CM gave DH and me an anniversary button, Ella a "First Visit" button, and not to leave out the boys, they received a "We're Celebrating" button along with several Mickey stickers. The boys insisted on putting all of them on their shirts. (They had Pilot wings from the airplane too!)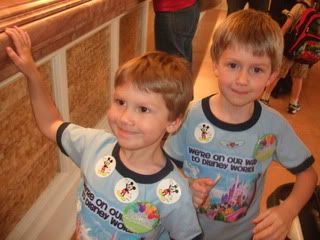 We had planned ahead and had the boys wear their swimming trunks on the plane. We packed the rest of our suits in our carry-on bag and we made a quick change in the bathroom and hit the pool! What a pool! There were some adorable ducklings hanging out in and around the pool too. See the last picture.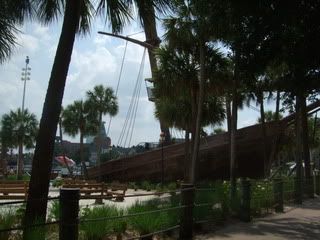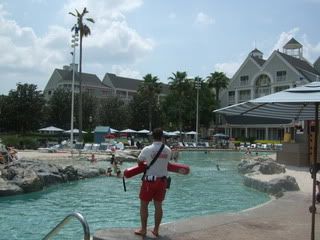 The boys and I got right into the pool while DH picked up and filled our refillable mugs (included with the DxDDP--more on this topic later!) As soon as he got back with the drinks, my phone rang with a message that our room was ready. DH decided to take the baby to our room to put our suitcase and stroller away and see the room of course.