I saw these beautiful roses outside the Alice and Wonderland ride... what awesome theming! They look like they are white roses that someone stopped in the midle of painting red!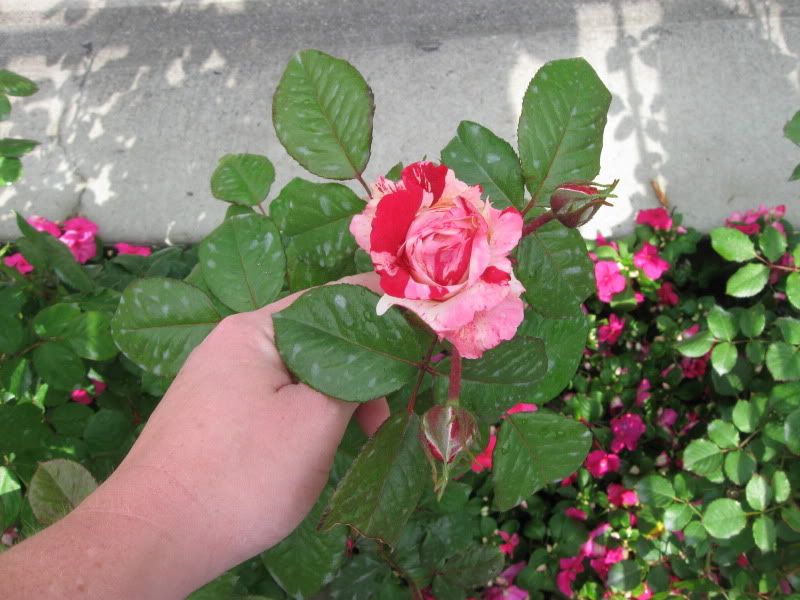 I wanted to know what type of rose they were (so I can plant some!) so I cashed in one one of those obscure Disneyland facts that you have heard about, but never tried. I read in a book once that at City hall, they have a guide that tells you exactly what is planted where. Well, they do!
And they even gave me a private room in City Hall to glance it over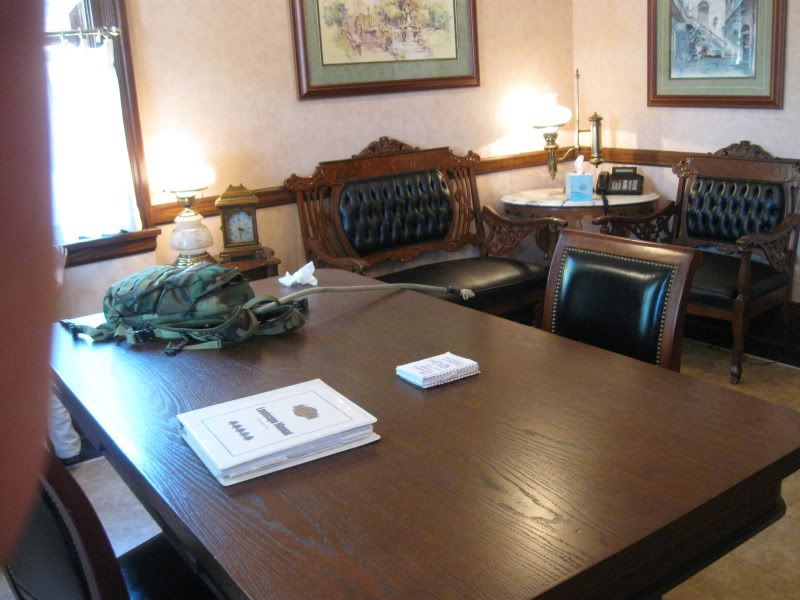 (forgive my camelback on the table!)
The guide is broken down by land, and then by attraction, and lists exactly what is planted where! So awesome! I found that these roses are clled scentimentl. (I'm new to the whole landscaping and gardening thing!)
Since seeing those beautiful roses, and thinking of how many people probably walk right past without noticing, I've been paying more attention to the plants, and encouraging my kids to do the same.
My DD LOVED the marigolds out at DCA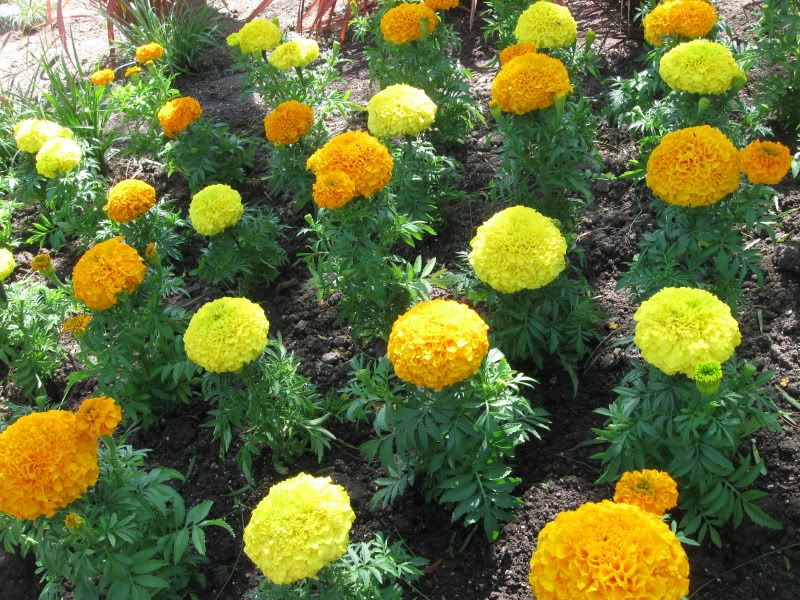 And I LOVE these flowers, called foxgloves, but came home and googled them, only to find they are highly toxic, also known as Dead Man's Bells. The flowers, seeds, roots, leaves, everything is poisonous, and can lead to hallucinations and heart problems. (FYI, they are planted ALL over the place- this picture was taken ouside the Matterhorn, there is a BIG bed of them at Bugs Land in DCA.
Anyone else want to share some landscaping pics?