This was my family's first Not So Scary Halloween Party. We went last year on October 2nd. It was some of the most FUN I have ever had at WDW! And that's saying a lot!
Cast of Characters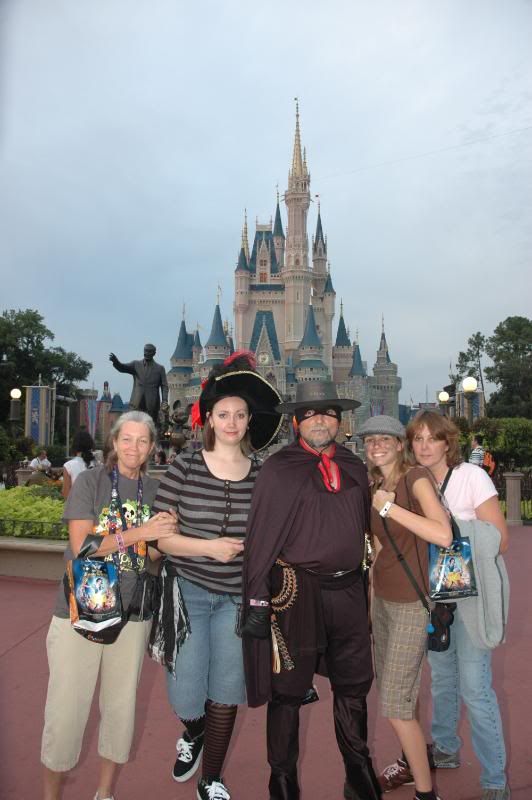 From left to right:
Mom, 51 - Zorro's personal photographer
Alicia, 25 - pirate wench and my best friend
Dad, 51 - the one and only ZORRO!
Me, 27 - a newsboy from Disney's Newsies (the best movie ever!)
Sandy, 40ish - Zorro's maid and Alicia's mom
This was truly a magical day. In the beginning it was only suppose to be me, Alicia, and my cousin go to the party, but my cousin couldn't come to WDW so my Dad was going with us instead. During the whole trip, we befriended a ton of cast members. There was this one CM that found out my mom wasn't going to the MNSSHP. She said, "No, that won't work at all. Wait here" and came back about 10 minutes later with two extra tickets to the party for free!!! Thanks to that most awesome CM, my mom and Alicia's mom got to go with us!
We took some pics at Pop Century in our costumes.
Alicia
Zorro always gets the ladies!
After that, we were on our way to MK.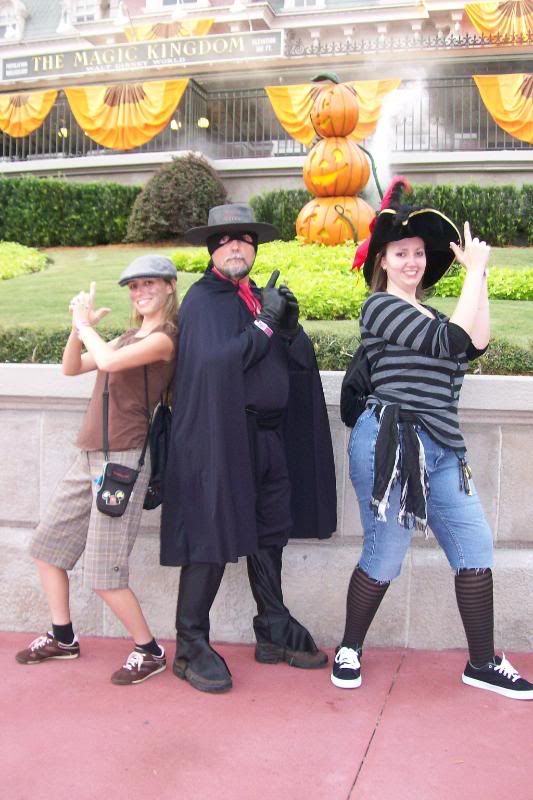 We met a CM from Mississippi. WOOT! She was so excited to see a fellow Mississippian, she gave me a big bear hug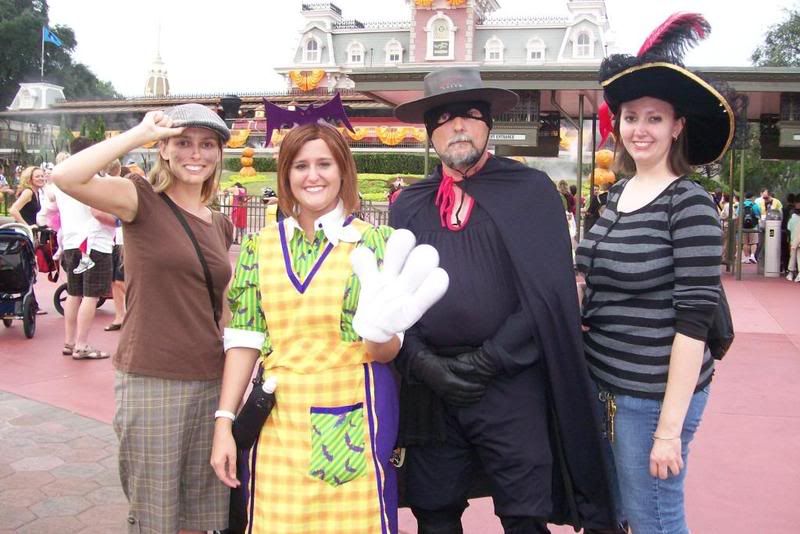 We arrived about 15 minutes before the party started. Lots of people were tredging out of MK. We didn't know what to first! I spotted a long line for the photopass in front of the castle. It didn't take too long to get up there. Thankfully we did the photopass, because it was our only group pic from the party.
After that, we trekked over to Adventurland.