Great news!
The platoon of flatties deploying from Indianapolis has arrived and is ready to go!
Two GREAT DIS couples, Deb & George and Jeff & Val: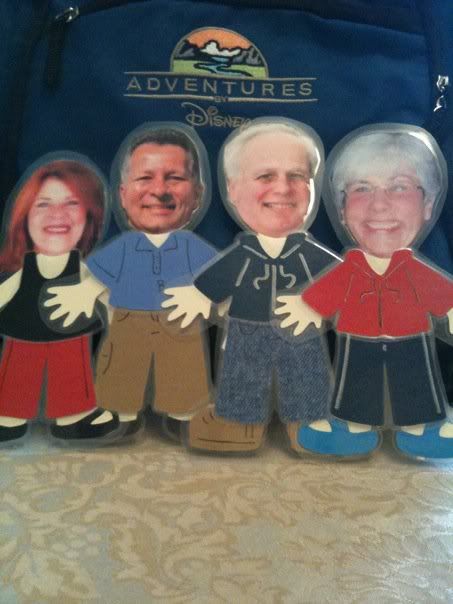 Some DIS gals (and sister wives), Andrea, Nicole, Brandie, and Jen:
Three guys looking for trouble in California, Aaron, Chris, and Don:
And finally, last but not least, Alicia and a FULLY CLOTHED Paul:
Once again, Tonya, you did a GREAT job with these!
And remember folks, there are LOTS more flatties that you won't see for awhile and this thread will be about more than flattie adventures!