Our son Ty was born on time(barely) but has quite a few medical conditions. He has a swallowing disorder that leaves him choking and gagging quite often. He also has a neurogenic bladder and is in the begining stages of preparing for possible reconstructive surgery. He also has spina bifida Occulta and had surgery in May to correct his teathered spinal cord. He is mostly fed by a feeding tube.
Ty was granted a WISH this past November. It did not take him long at all to know what his Wish was. To ride JAWS and go to Disney! We met with the WISH granters and he told them his Wish.His Wish was originally planned to take place on Valentines Day but we had to reschedule so this is his new ptr.
Sierra is our sweet girl who has her own struggles. So this trip will be just as special to her as to Ty. She is so excited to pet the dolphins and see Shamu.
We are arriving July 10th and we will be staying at GKTW.We are beyond excited about this. To be able to stay in a place just like home is just unreal. We just cannot imagine what lies ahead for us. We are so grateful! He has quite a few apts coming up and this will be such a great thing to think about during them.
Im looking forward to making some links and starting over with our Disney nights!!!
Here are some pics so you can put a face with the name
Here is our Wish child
Ty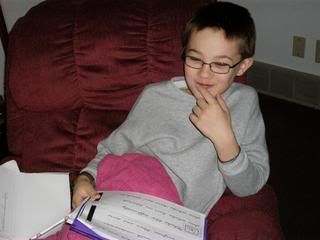 Here is big sis
Sierra