Welcome! This is my second trip report. Sadly the first was never, and I assume never will be finished!
However this one will be different I promise!!!! Want to find out how this trip came to be, and lots of boring stuff about my thoughts before hand? Go here
http://www.disboards.com/showthread.php?t=2310247
.
Ok now that all of that is out of the way, how about you get to know us all a bit.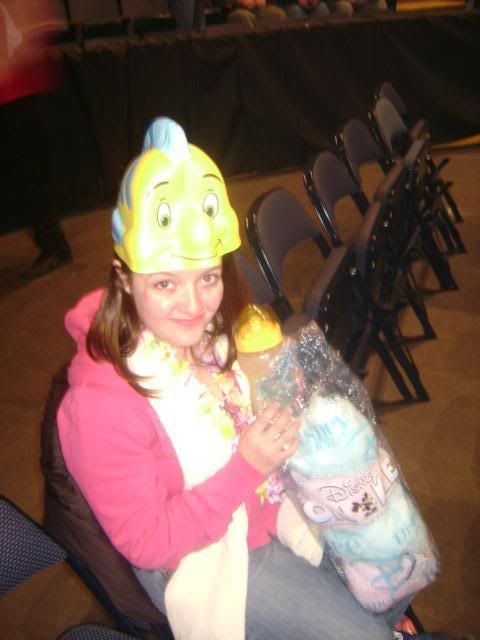 This is me, Beth 21 at the time of the trip, now 22. I am in school, working on my master's degree. I work 2 part time jobs to feed my Disney habit, as I refuse to go into debt to see the mouse. Here you see me super excited at Disney on Ice. Anytime I am near something Disney I tend to get excited.
This is Josh, now the DH. Josh didn't quite understand the Disney magic going into this trip. He is 22, also in college, and proud to serve our country in the National Guard. He can be serious at times, but is my partner in crime, and really let his inner kid out on this trip.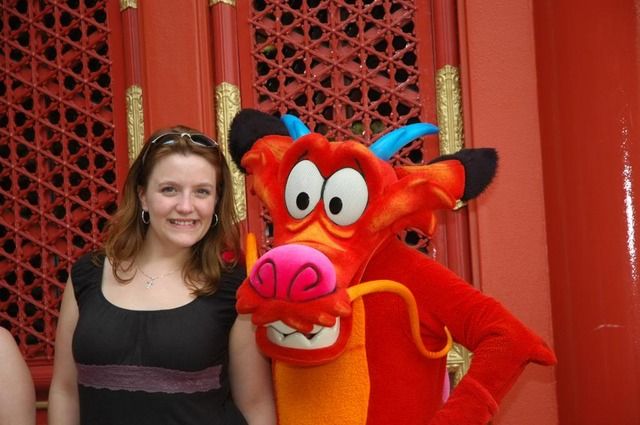 This is Andrea(on our last trip), AKA sis (as in my sister's princess) Andrea took me on my first trip to Disney for spring break in 2008. Andrea moved to SC to have her dream job a few years ago, so we really only see each other on vacation. Andrea is the DVCer in the group, so it is only thanks to her that we get to stay in the amazing places we do. Andrea is also the master of surprises.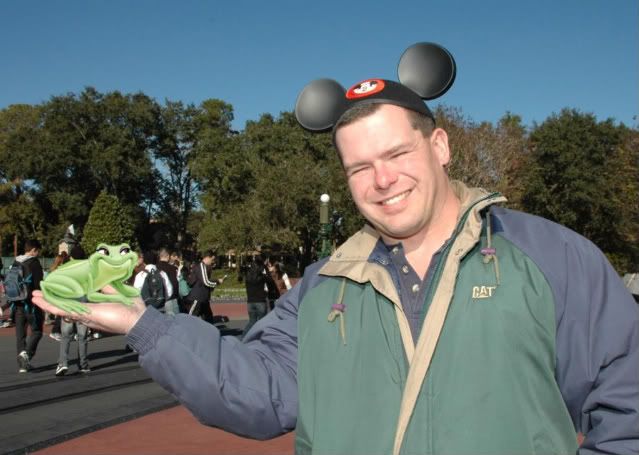 Here we have John. I swear his eyes are open. John is Andrea's new beau. We are still on the fence about him, but he passed the Disney test, so we might keep him. This was also John's first trip to Disney.
So there you have the whole crew.
This trip report will contain an obscene number of pictures: people, wedding, food porn (yes I am a good DISer), and places/things. It will contain information you find useless, and useful!
Please feel free to add any comments, questions, or answers to anyone else's questions at any point!