Disney Land Holiday Tour
DH was refreshed from his rest and ready to meet us for the tour. Isn't it great that the GCH is a leisurly 10 minute walk away? We met at the Tour Gardens. There were three groups for the 3:15 pm tour. Our tour guide was Kirsten. We all had nice headphones so we could hear our guide without her having to shout. The little ones in our group had a bit of a hard time keeping them on.... We were all given a little paper 'ornament' that designated us as a part of the tour - like the blue lanyard and head phones didn't!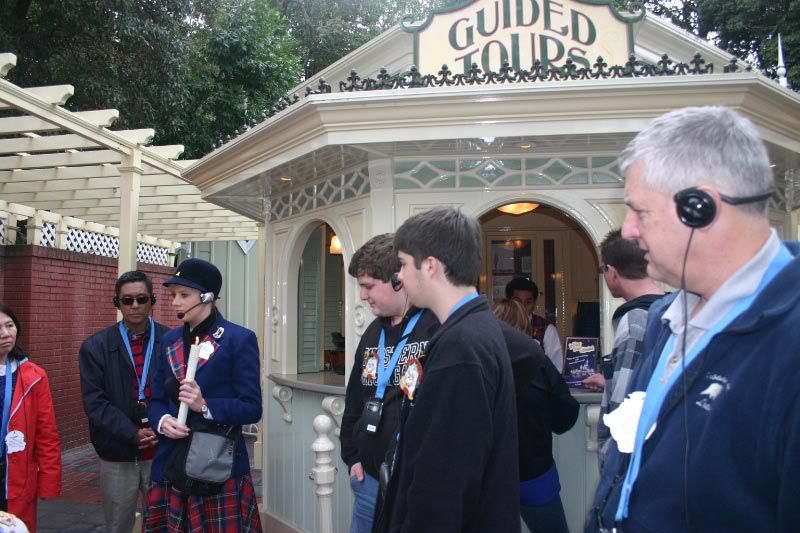 Off we went down Mainstreet talking about the decorations and the different buildings. Every once an a while Kirsten would play a quote from Walt Disney for us. We also sampled some yummy fudge from the candy store. Here we are in Fantasy Land.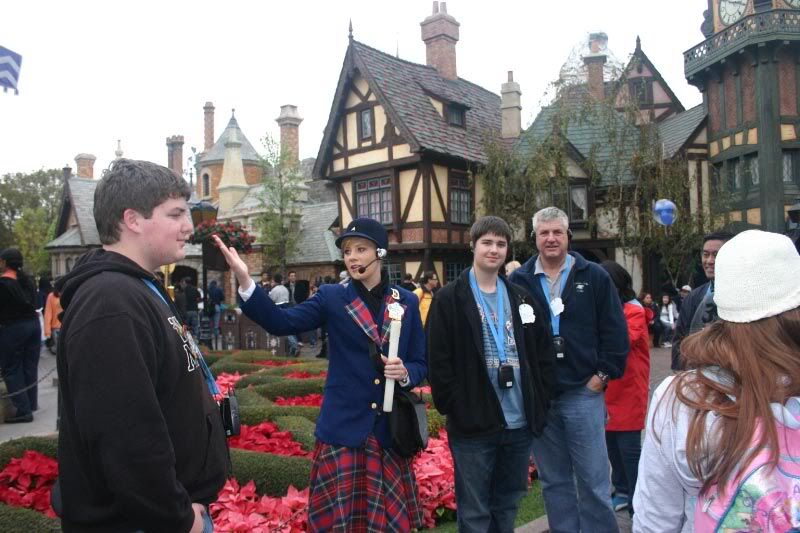 Next we went to the Haunted Mansion. I showed you some pictures of the NMBC overlay but what was nice about this tour was walking right on to the attraction. Kirsten checked in with the castmemeber and we followed our little candle right onto the ride. SWEET! We went to see the reindeer and pardoned turkeys and then off to IASW.
By now it was getting to be dusk. My family would NEVER have ridden this ride if it wasn't for the tour. It was really great! The boats go outside (not at WDW they don't) and the outside overlay turned on right when we approached the castmember outside the attraction for our priority entrance.
Here is the clock outside: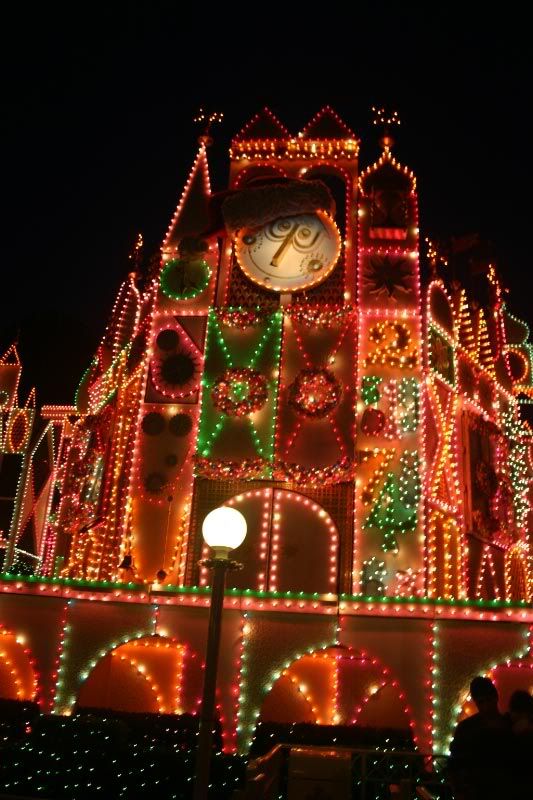 The ride itself was very nicely re-done to include holidays around the world. My pictures were less than great in the ride without a flash but you can get the idea: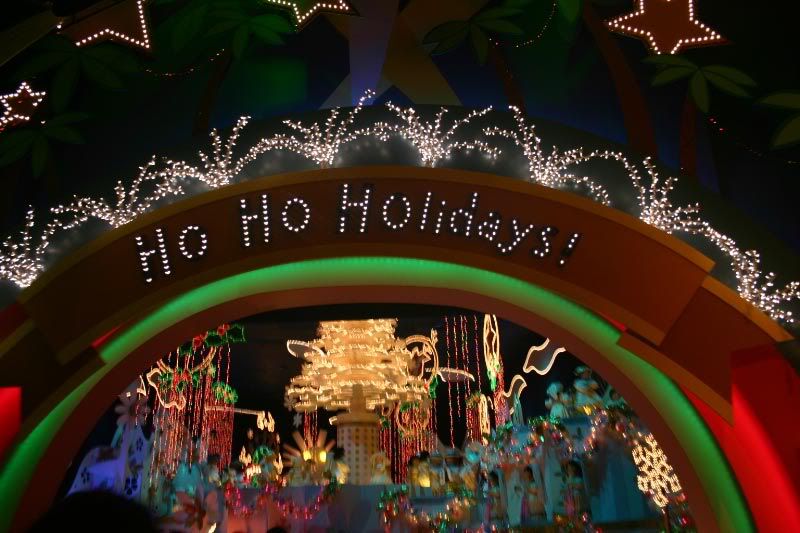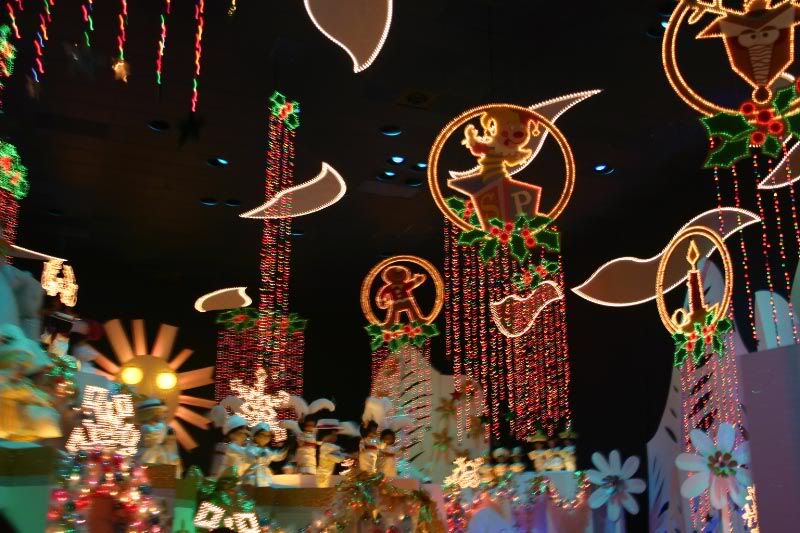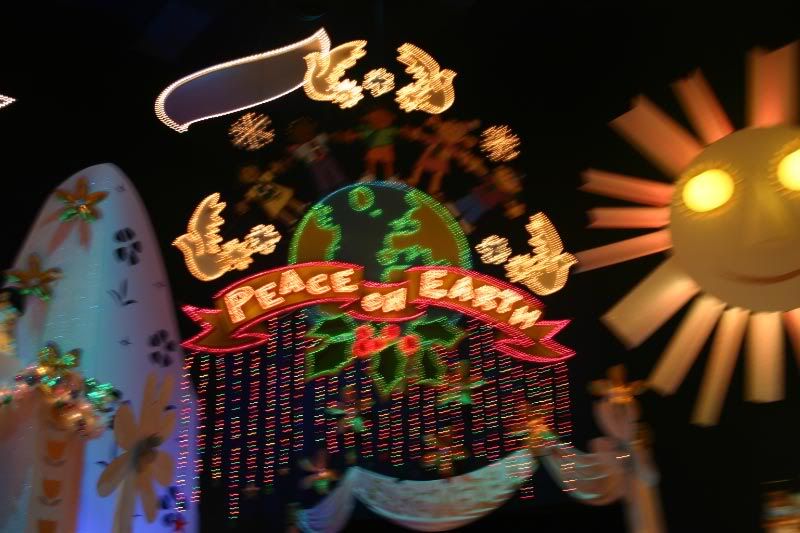 After we got our group all back together we went to a snack counter for our hot chocolate and gingerbread cookie. My guys all consumed theirs before we we even got to our priority seats for the Holiday Parade.
Now here is where reading the DIS boards was a downer. Our mugs were not the adorable holiday red ones I had seen in earlier reports. Sigh, I guess after Christmas they revert to the generic blue Disney Land mugs.
Our seats were padded folding chairs right across from IASW. My family chose the back row (2 of 2) because we didn't have young children in our party. Happy DISers here!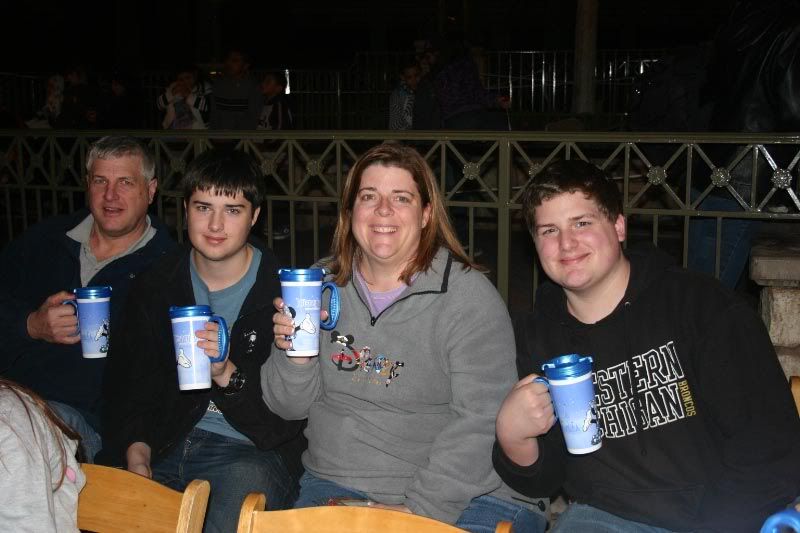 I practiced the utmost restraint to wait to consume my awsome cookie (made exclusively for tour guests) until I could take a food porn pic for my trip report. It was hard because my guys were practically drooling over theirs!
SUPER YUM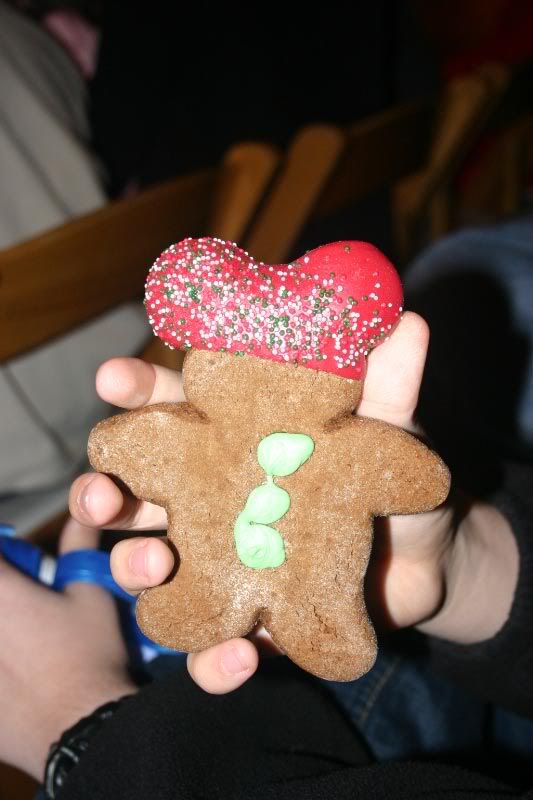 Our parade view: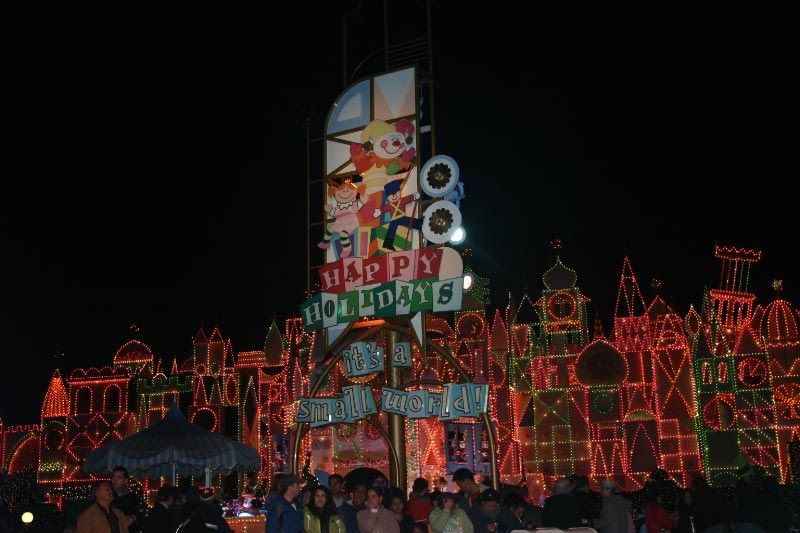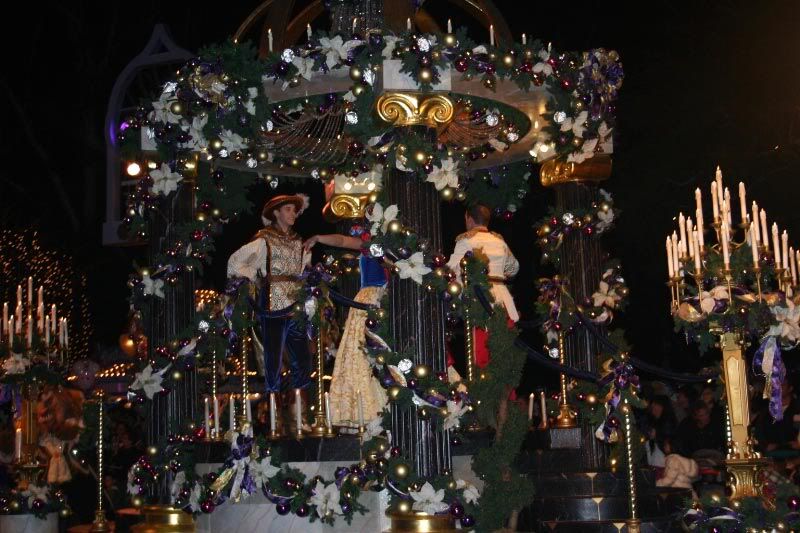 He liked me!
My favorite couple: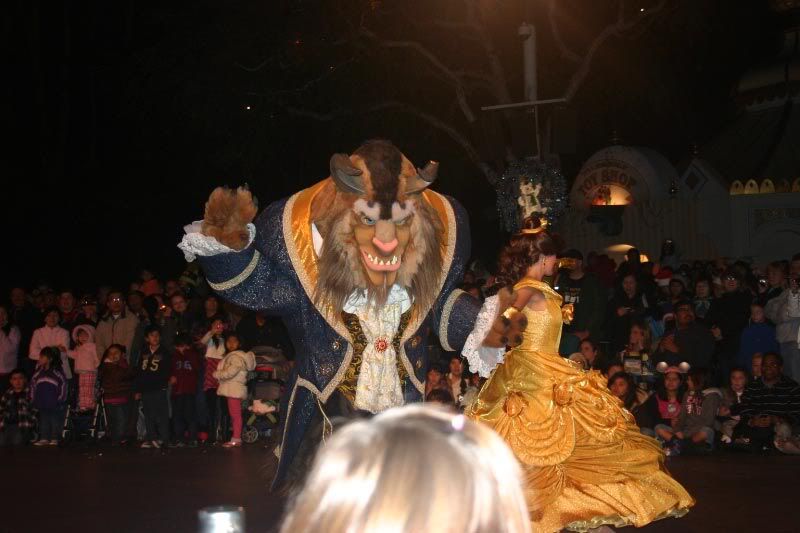 Yes, teens still pose for pictures with their old folks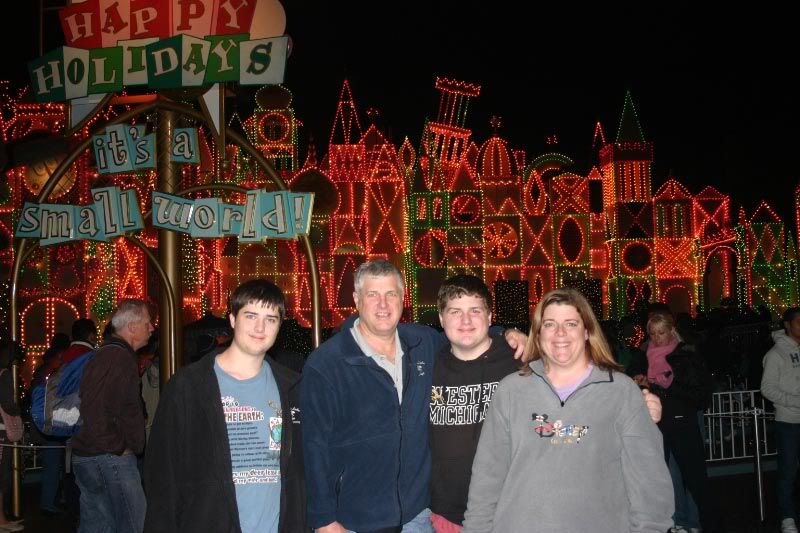 Kirsten gave us each a collectable holiday tour pin while we waited for the parade. The parade concluded our Holiday Tour which was worth every penny!
Next up: Paradise Pier Hotel for dinner and don't forget our accumulted FPs
Our next day at Disney's California Adventure begins our personal Toy Story Mania!