Characters:
Me (Mom) – 45
DD -13 ("Princess")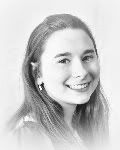 DS – 11 ("Mr. Energy")
Background:
My first Disney trip report chronicled our adventures as I took my 5 kids (+ one of their friends) to Disney by myself. That got whittled down over the years to what you see today…me and the youngest 2. (My oldest son is now in college, my second oldest son is in high school sports, and my oldest daughter is in dance). They older three had schedules that just could not accommodate an off-season trip (the only time we could find flights using free miles and fitting into our Annual Pass expiration window.) So…this is going to feel kind of strange…such a small group of 3!
Before leaving for this new trip, I was frantically working to finish (or at least almost finish) my scrapbook from our last Disney trip in January of 2009 (we are using the same Annual Passes this trip.) It occurred to me that while I really like the scenic shots I've taken, a lot of my pictures are…well...the same. The same castle shots…the same Epcot shots...etc. I really love photography and scrapbooking, but my enthusiasm was just not there to do plan for another similar scrapbook.
So I got the idea to try something new…something to have a fresh perspective. I decided to pay attention to, and photograph, the "little details" that make the Disney parks so special….small things I may not have noticed before. This meant we would need to 'slow down' and really take notice of things. So with that in mind…off we go… for a glorious 2-week trip to Disneyworld!