The Cast:
Me, 34 – Disney obsessed, Shopaholic & extremely clumsy!
Lee (DH), 35 – aka the Mad Hatter….
23rd September 2009 = Day 16
I got out of bed about 7am after a very restless nights sleep, my heat rash was itching like crazy all night.
I sat out on the verandah just watching the sea, I found it very calming. Lee woke about an hour later and we lazed about watching the TV for a while before showering and getting ready for our brunch at Palo's.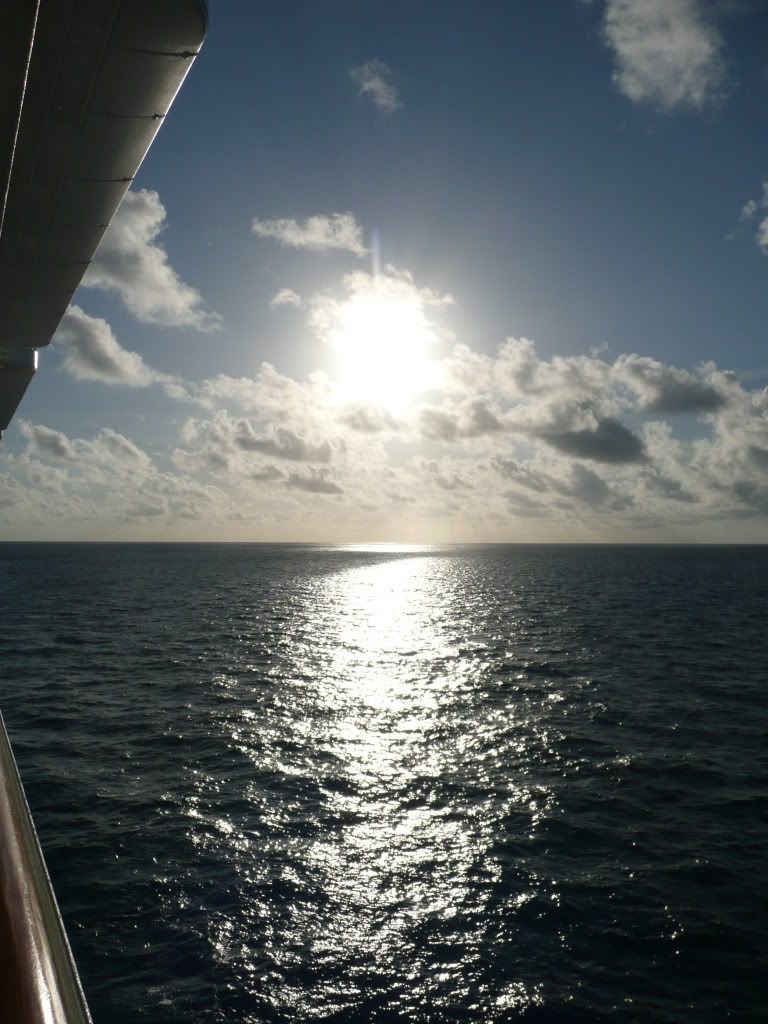 Firstly we headed up to shutters to check out our photo's, we couldn't decide what to buy so we left it until later and went up to Palo's. We were seated straight away and once again our server was Brendan.
Brendan took us over to the buffet and talked us through everything then got our drinks, an orange juice for Lee and a Mimosa for me.
We went up to the buffet and Lee got a plate of seafood, whilst I just had a roll. For the hot course, Lee had the Chicken Parmigiana with chicken risotto and I had a bacon, sausage, mushroom and onion frittata. (It was the lightest option, I was still full up from dinner last night!)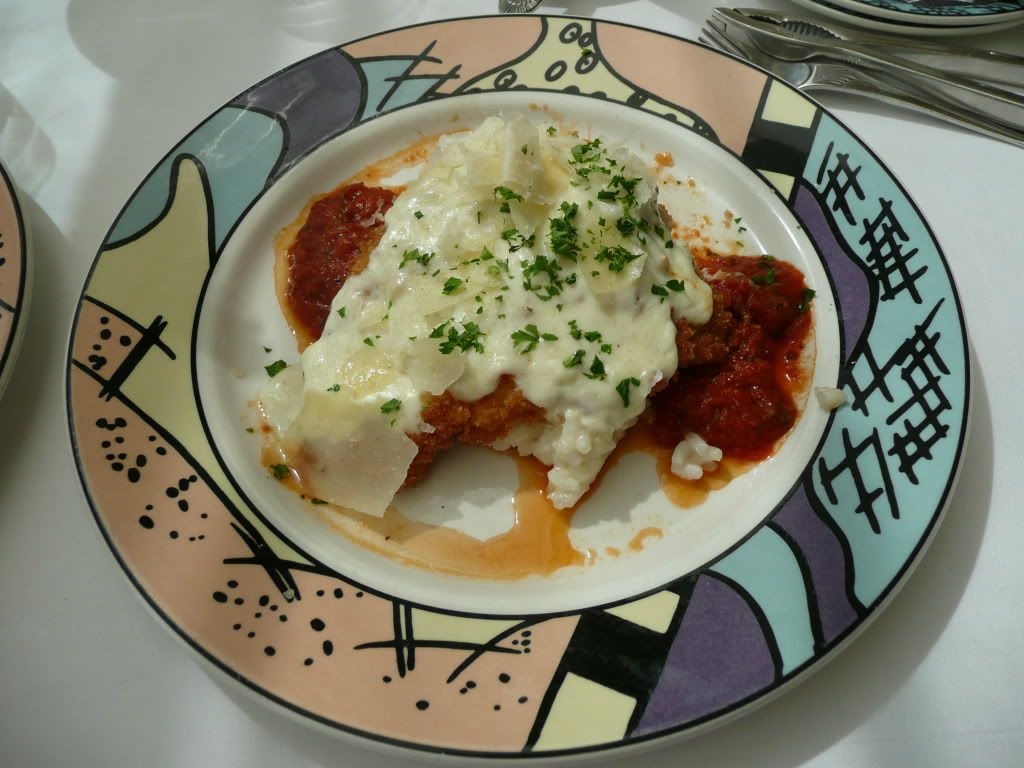 (Sorry I had started to eat before I remembered to take a photo)
Here are photos of the dessert selection at the buffet: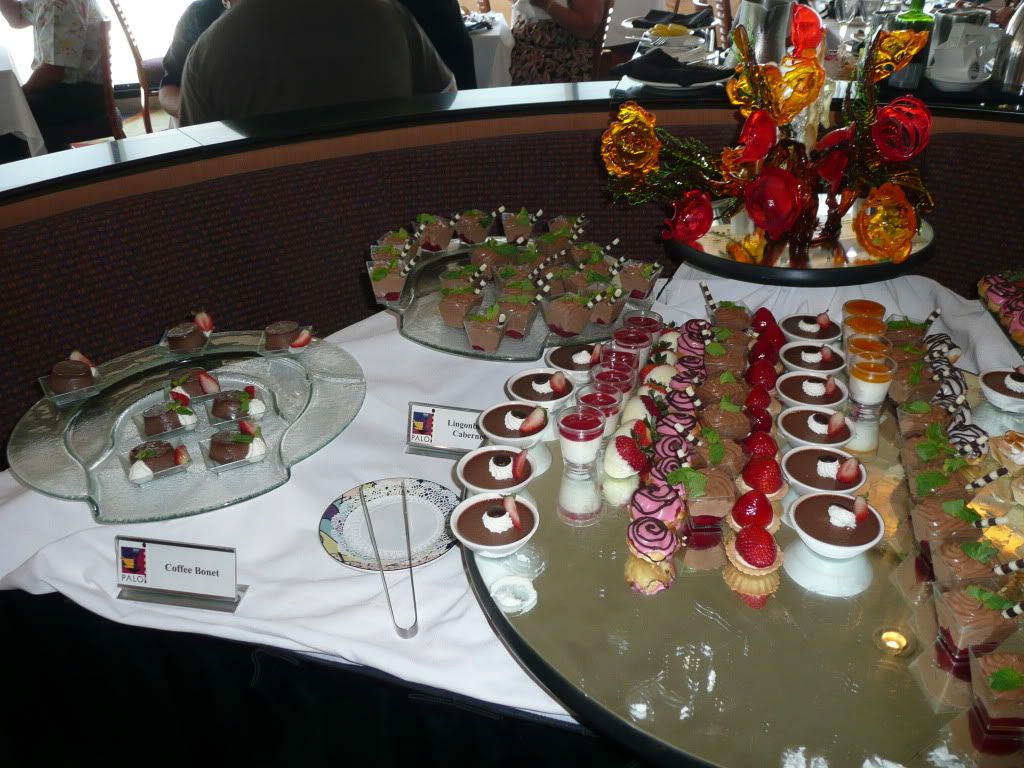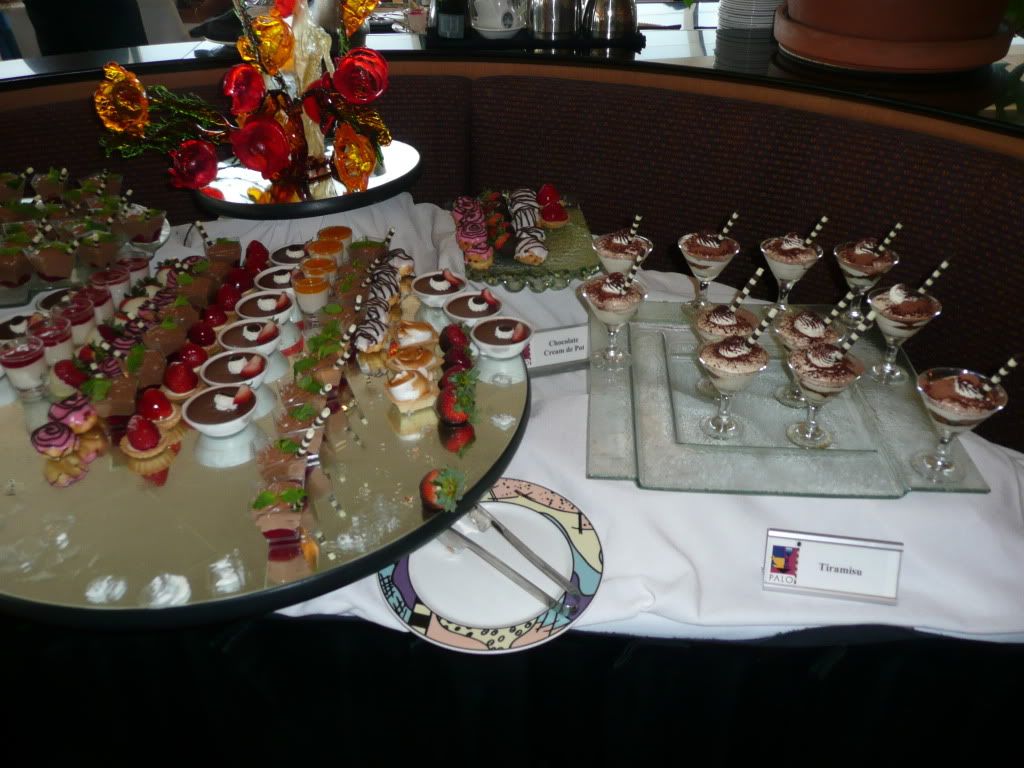 We got lots to share so we could try a bit of everything as we were so full up.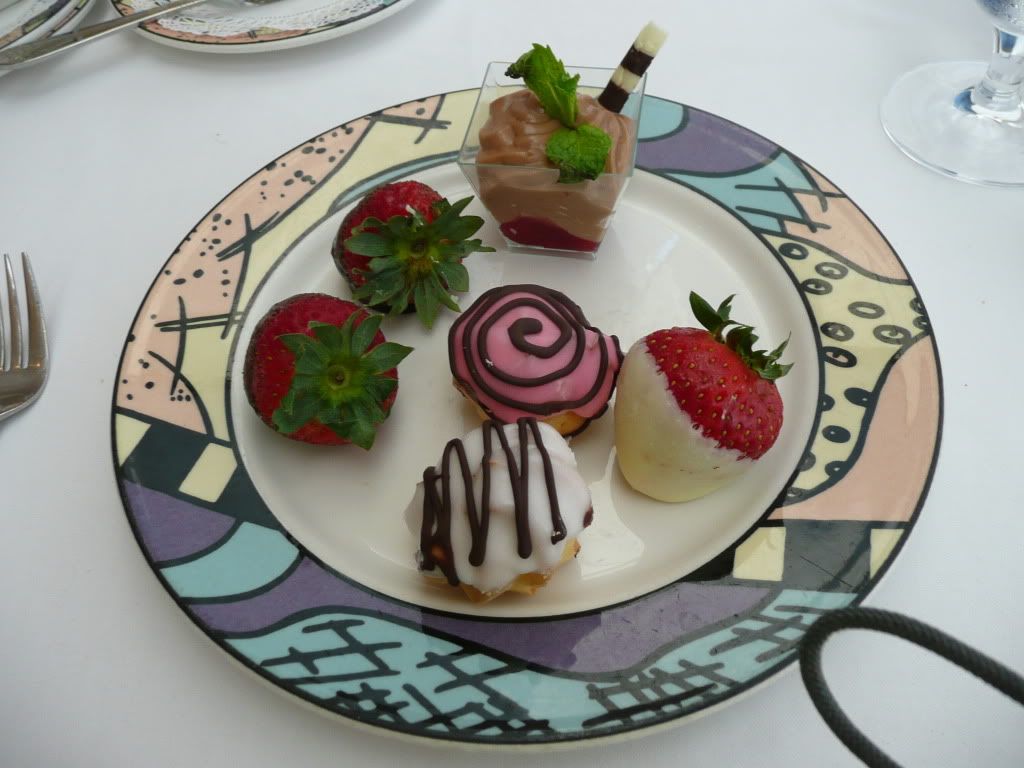 We also had two latte's each during the meal. It was great value for $15 each + tip but next time I would try and have a bigger gap between the two meals!!!! I forgot to mention that Chris & Raylyn our table mates were in Palo's for dinner at the same time as us the night before, they were also there for brunch two tables away from us.
We paid the bill and said our goodbyes to Brendan. We decided to go for a walk around the ship to walk off some of the food we had eaten and to take some photos.
The Atrium: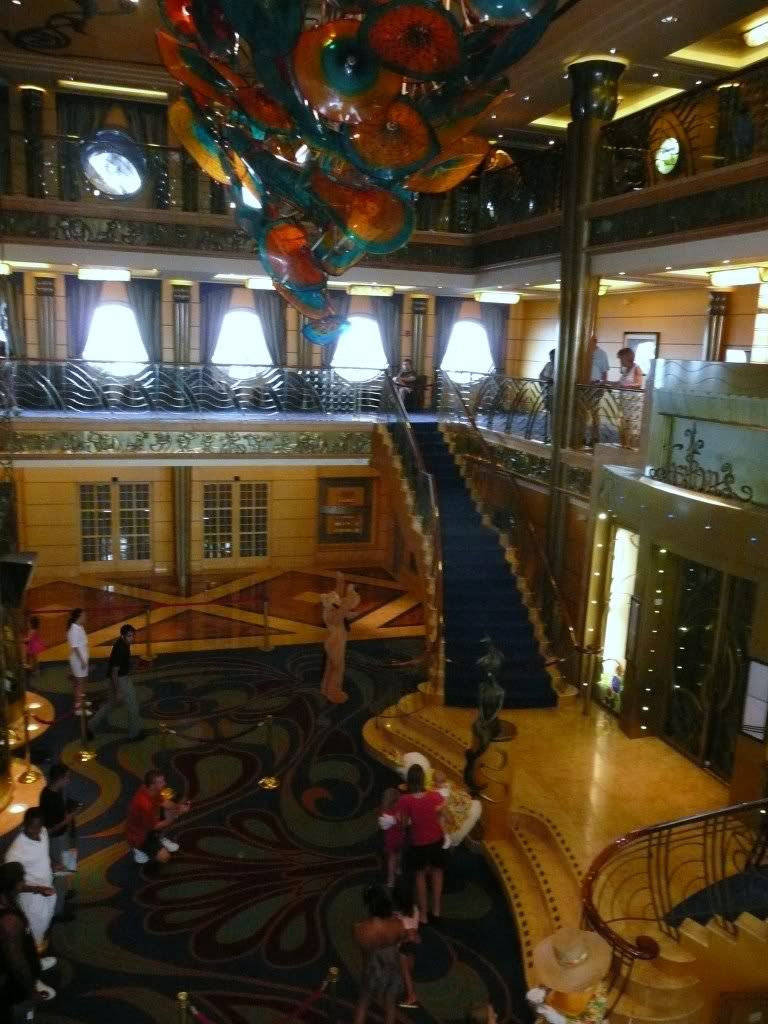 The entrance to Tritions, where we would be eating this evening: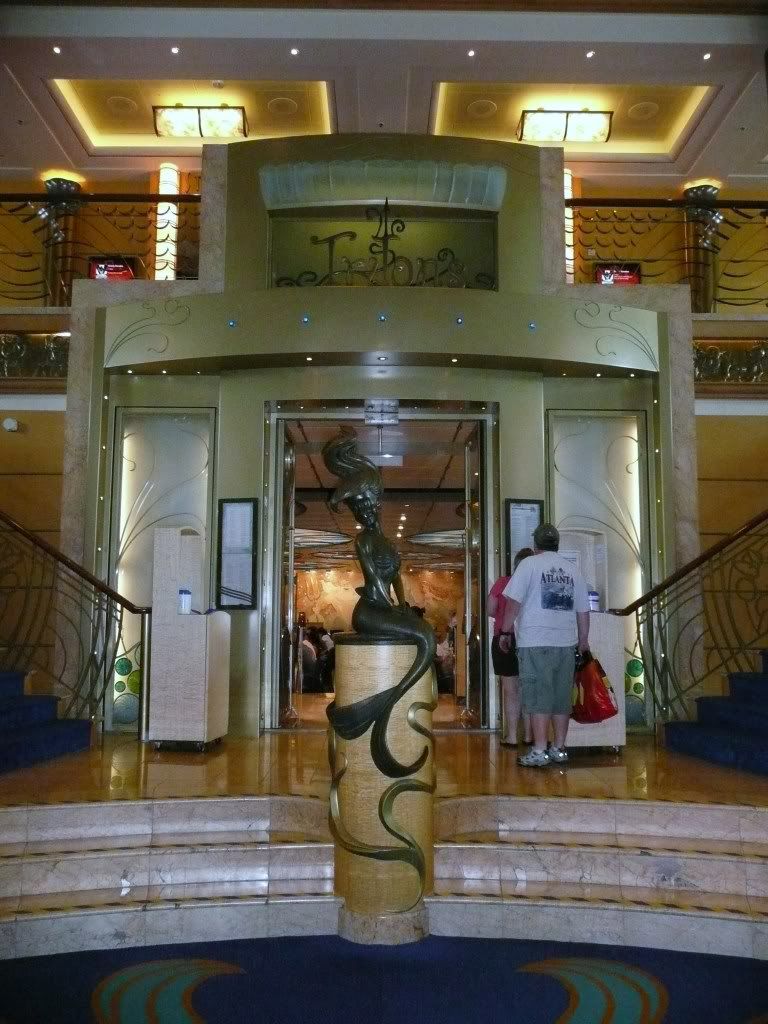 The staircase & details around the atrium: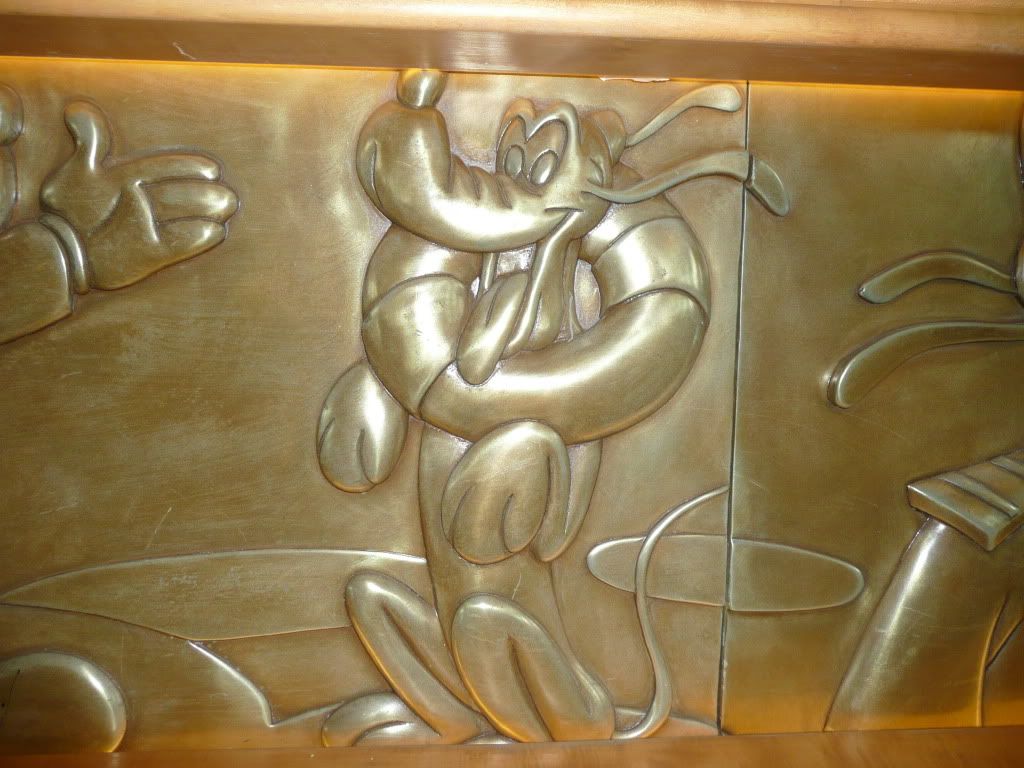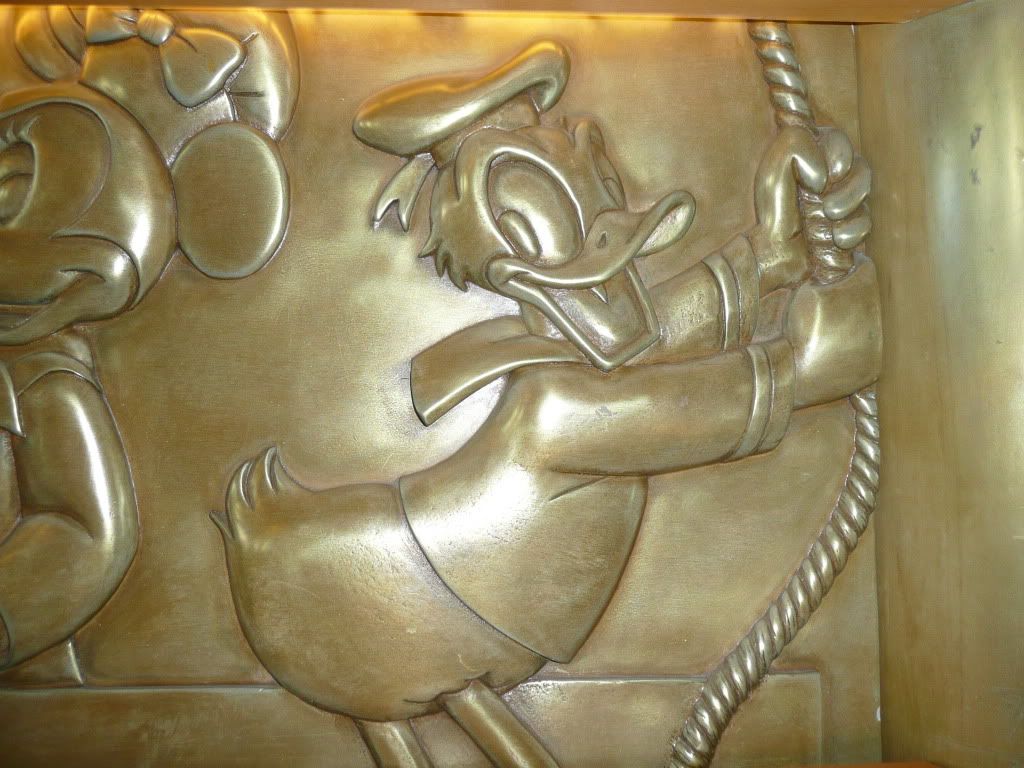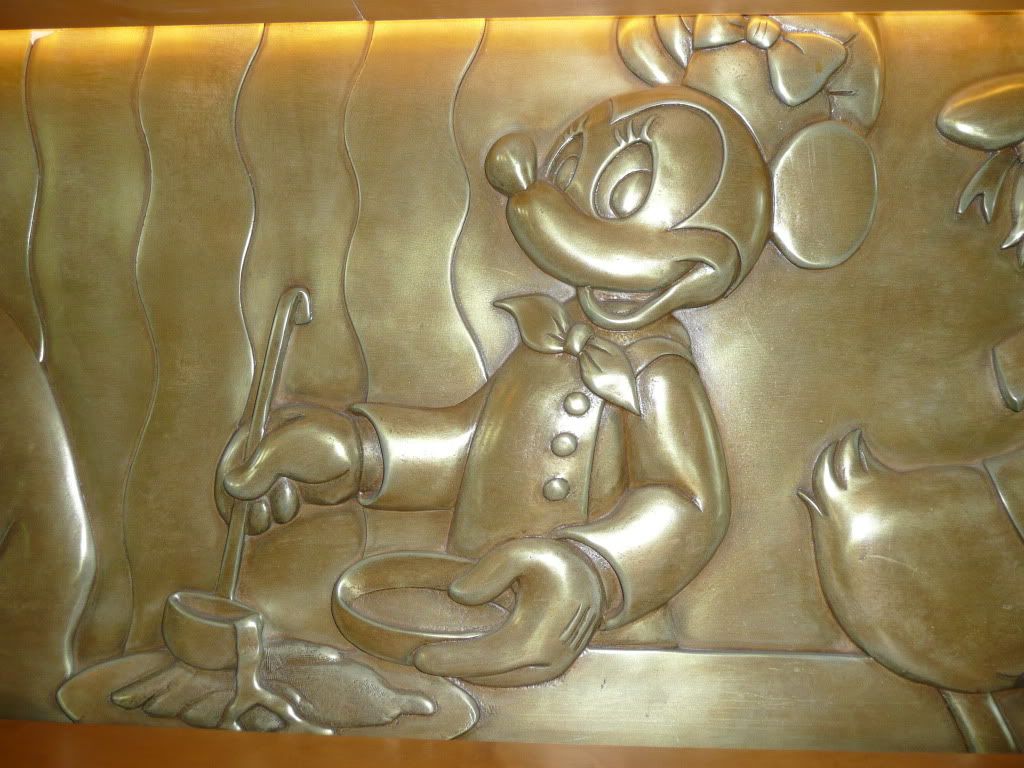 Continued below........