Click
here
to jump to the TR
Hi there! My name is Kelly, and I'm a Disney Addict. I've been to WDW well over 30 times (I stopped counting, I honestly have no idea...) We visited Paris when I was 13...of
course
we went to Disneyland Paris! But I've never been to Disneyland!
The place that started it all!
March 2010 will change that
First, your cast...there's me, Kelly. I'll be 25 at the end of February. Then there's my non-Disney-loving boyfriend, he's 25...it's okay, he humors me!
This is us this past October in Epcot during WDW's F&W Festival.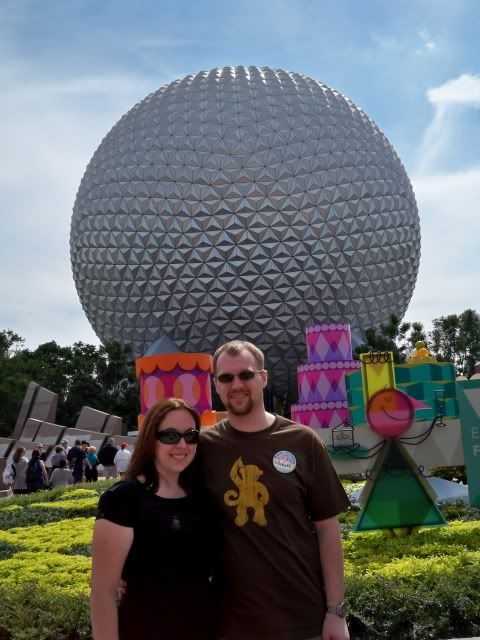 Next, there's the when: March 17-21!
Other than that, I feel like I'm slacking in planning...I know! It's just over 2 months away and I don't have anything planned
So far, our flights have been booked (Jet Blue, arriving mid-day on the 17th and leaving early on the 21st out of Long Beach.) And we booked the Hojo.
Maybe I should start planning???