The Non Nightmare Before Christmas – December 2009

Two Disney Sisters' Perfect December Trip... Celebrating a 21st bday & 21 trips to WDW!!
The Cast...
Me - Emma (25)
Sister – Verity (21) (aka Wazowski31)
(Verity left, Me right)
Details
December 9th - 14th 2009
Disney's Boardwalk Villas.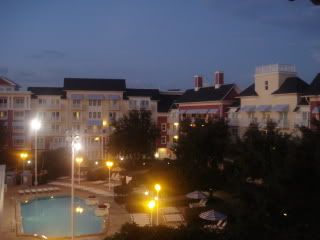 Celebrating … Verity's 21st birthday (which was back in May, but never mind!), the holiday season.. and our combined 21st trip to WDW!!
A little about us...
Our first trip to Walt Disney World was in 1993 – I was 8 years old, and Verity was 5 – we grew up with Disney movies, toys and many wonderful family vacations to WDW.. especially since our parents bought into DVC in 2002.
This trip was first dreamt up back in 2004, when we were spending New Year's Eve in the World with our family.. at the time, I was 20 and Verity 16.. we agreed it would be great to come back when we were both over 21 and could have a cocktail or two in world showcase... and so, 5 years later.. the dream came true!
I live with my DF now away from home, so I was looking forward to spending a few days with my little sister, in our favourite place on earth!
We booked the flights with Virgin Atlantic, and reserved the DVC resort (studio at BWV) back in March 2009 – I already had a trip booked with DF's family to WDW in July... so for the first time ever I would be visiting WDW twice in one year!
Before the vacation, we had two 'planning parties' – where we discussed the important details like dining reservations, which parks to visit.. and eat Disney snacks! We also booked tickets for MVMCP and the MK Keys to the Kingdom tour.
Snacks!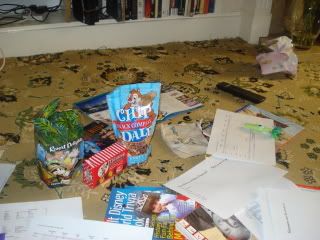 Verity's new minnie ears..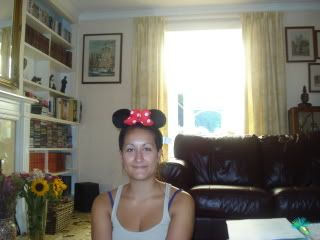 As this trip would just be the two of us super-disney-geeks... we also planned to attend several Disney fan meets that were being arranged.
We both enjoy listening to weekly Disney podcasts like All About the Mouse, Inside the Magic & WDW Radio.. so it was exciting to think we'd be meeting the presenters!
Some small gifts we'd bought for when we met the podcasters..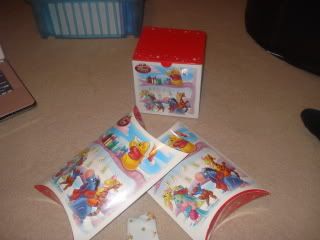 The months flew by and soon enough.. December arrived and it was time for our trip!
Hope you enjoy reading about our vacation... we had an amazing time!
Verity should be writing in too with her thoughts
Emma
x