After that....the kids were fast friends...I tried to get a pic of Brook and Kyle...
So then we made it over to get fastpasses for Test Track. We decided to head to Spaceship Earth next. I hadn't been on it since 1987 I think…if then. And the girls had never been on it. Well, I was amazed …it was such a cool ride!! I love how they added the computer stuff and you get to see your pics…in fact I was so amazed I forgot to take a pic of Brook and I! Then we headed back over to Test Track as our fastpasses were ready. We headed in and waited our turn. Sarah and Devon ended up in the car ahead of us and the rest of us fit into the next car. And we were off. I had to reassure and explain to Brooklyn each segment…what a blast! She really handled the fast part outside well! I think our speed was 68??? I forgot. I got put our pic on photopass and just in time too…you gotta be quick before they change!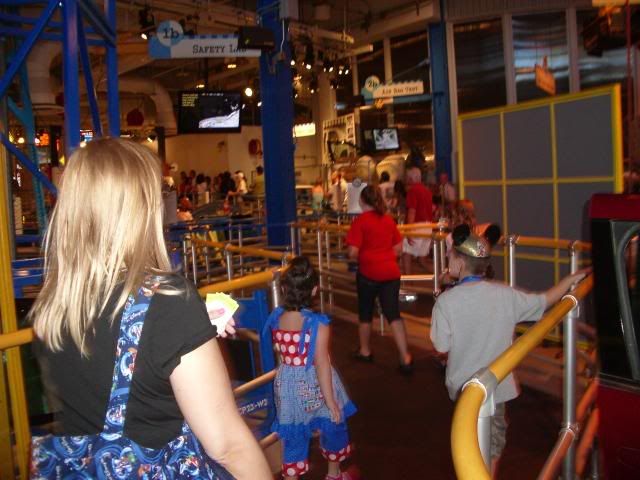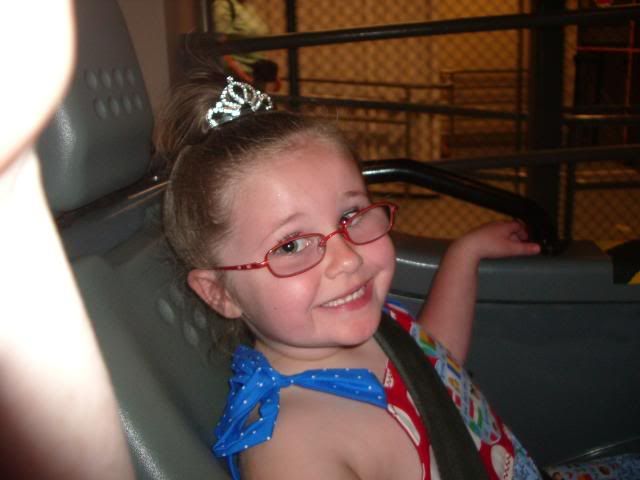 Here are Sarah and Devon in the back in red shirts....
And here is the car with the rest of us....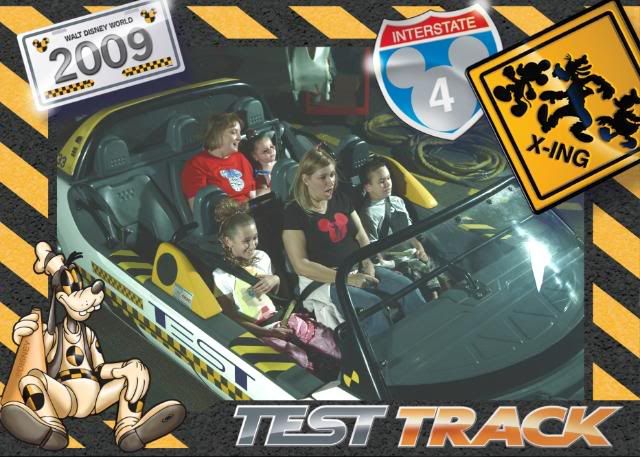 We browsed the gift shop and Devon and Brook picked out an antenna topper. Then there was a quick bathroom break and then we really needed to head to World Showcase. It was our goal to try a Kim Possible mission and I had no idea where the kiosk was. Luckily Marlo did! She remembered what it looked like! We fastpassed the ticket for that.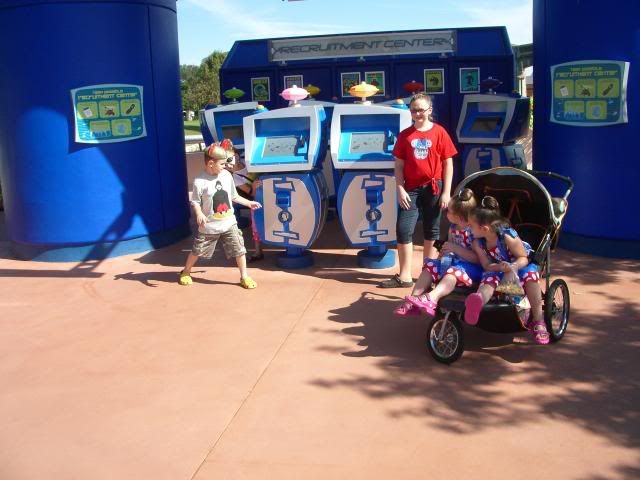 Sarah had asked for a churro…smart kid…those things are the yummiest! So we stopped in Mexico and picked out some soda and snacks! I also had a pb and j at some point.
Then, since we were here, we entered the Mexican pavilion and rode on the Gran Fiesta Tour! I love the theming and the ride was cute.
We also talked and pin traded with a CM upon exiting. She was sooo sweet. I think we must have talked with her for 5 or 10 minutes!
Continued in post below!