Hello Dis Friends!!!
Yes, I know, what a LAME title, but I really couldn't think of anything else! I figured with a last name like Crow, I could come up with something good, but this is all I got!
Chapter Links for those that want to skip over chit-chat!
1.)
Introduction
2.)
Introduction cont.
3.)
Itinerary
4.)
Disney's Pumpkin Cream Cheese Muffins!
5.)
30 days till...
6.)
Departure Day!
Anyways, some introductions are in order, since I'm fairly new to the boards..
I'm Alicia, AKA Leshaface and this is my DH Daniel!
Just a little background info on us...we've known each other since since Freshman year of HS, and I hated him the first day we met. Definitely not love at first sight! Eventually he grew on me and I came to my senses and we started dating in 2003. July 21 2006 was the day that I married my best friend.
(sorry this is the best pic I have available at the moment)
I moved to Long Beach after we got married so we could continue our schooling at CSULB. Me, a health science geek, um major, and him sports administration. So do you know how far Disneyland is from Long Beach??? That's right, only twenty minutes by way of three freeways!!!
We got AP's in 2007 and have renewed every year so far! The most i've been in a month was probably 7 times. A lot for some people, not enough for others. We would go on average about 2-3 times a month when we had spare time. Daniel, unfortunately, was not injected with the Disney gene. So I've had to inject him myself, and with the help of Disney's wonderful corndogs and Dole Whips!!
So how did I make my way to the Disboards???
Well lets back up a bit...actually 25 years ago sounds about right. My parents actually injected me with the Disney gene so to say I'm a Disney nerd is not my fault.
My parents at the Disneyland parking lot in 1980, 4 years prior to me! Notice the 50 cent parking!!! Outrageous!!
My first trip to Disneyland was June 1987, when I was only 3 years old. How about some vintage Disneyland pics!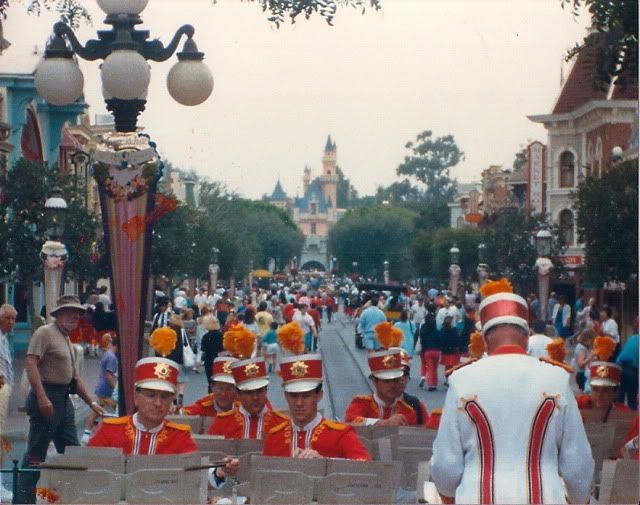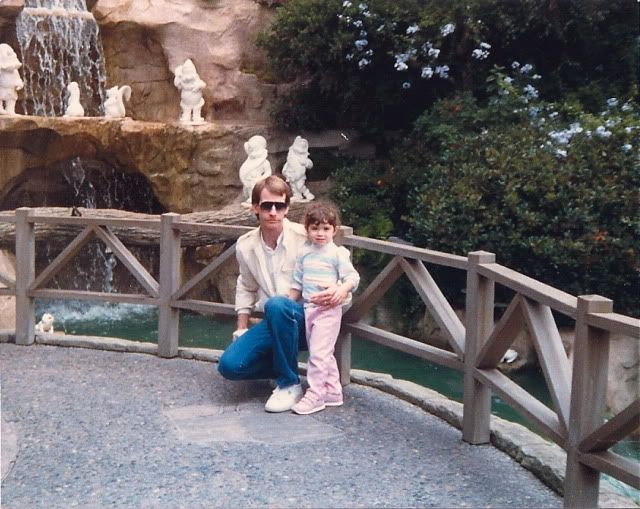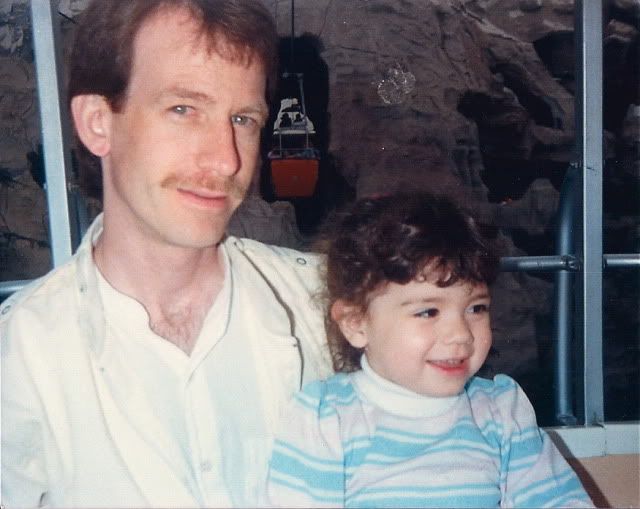 continued in next post...