DIS Book Club Discussion: Mudbound
---
Many DISers have been reading the book Mudbound by Hilliary Jordan. If you'd like to discuss this book, you've found the right place.

Without giving too much away in the first post, in case someone opens this thread and doesn't want spoilers in the first post, I won't give any. There will be spoilers as the thread gets longer, so subscribe or read on at your own risk.

Mudbound takes place during the WWII era and after, in Mississippi, on a farm. It sucked this reader in right from the start and I didn't want to put it down. It deals with prejudice, from the "norms" of the old south to klan mentality prejudices. It focuses primarily on two families. The white farm owner and his family and the black tenant farmer and his family.

This book has given me a lot to think about since I was raised to have a colorless view of the world. I find it amazing and horrible that people treated each other so despicably. Sadly, I'm sure these prejudices still exist in some places.

So, please join me in a discussion of this book and give me your thoughts on the book itself.
__________________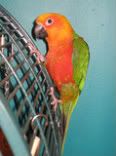 This is Igor.