The cast:
Me – Disney obsessed, Shopaholic & extremely clumsy…..
Lee (DH) – aka the Mad Hatter….
13th September 2009 = Day 6
Woke up at 9.15am! I was very surprised as I fell asleep about 10pm last night. I think I was making up for all the 5am alarm calls I get back at home.
It was a really dull morning, the sky was grey and it was raining so we decided to delay Animal Kingdom again and head to somewhere indoors….
a Mall?
First stop was Pet Smart where we bought some toys for the dogs, we were really missing our pups.
Then we went to the Florida Mall, I bought a few bits in the Disney Store and then made a beeline straight for Polka Dotz…..for a much needed Pandora fix!
Quite a while later I emerged with a bag of charms
and Lee with an empty wallet.
We left there and drove to Downtown Disney to get some lunch, the sky was now clear and the rain had stopped, another beautiful Floridian day.
We opted for Raglan Road again as we thoroughly enjoyed dinner the other night, plus the table service dining plan options are quite limited at DTD. We got seated straight away and decided on the Appetiser D'Lirrah for Two: Dalkey Battered Sausages, Georges Bank Scallops, Guinness Glazed Ribs and Chicken Lickin' Skewers. All of which was delicious (I don't like scallops but Lee said they were lovely).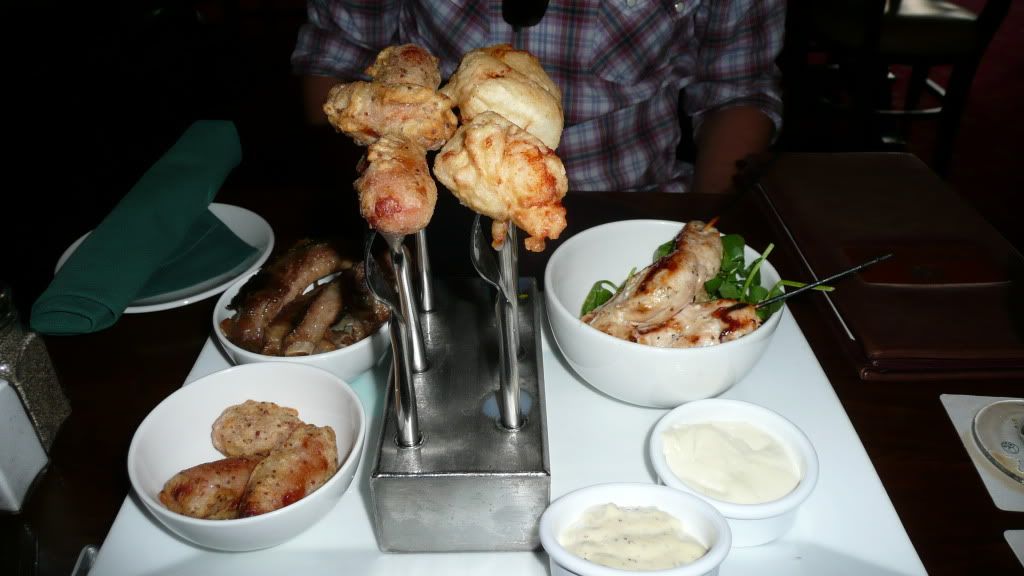 Then for main course, Lee went for the Salmon of Knowledge - fresh salmon fillet topped with smoked salmon, baked and served with a maple glaze. Again he really liked this.
I chose for the beer battered fish & chips, which was nice too.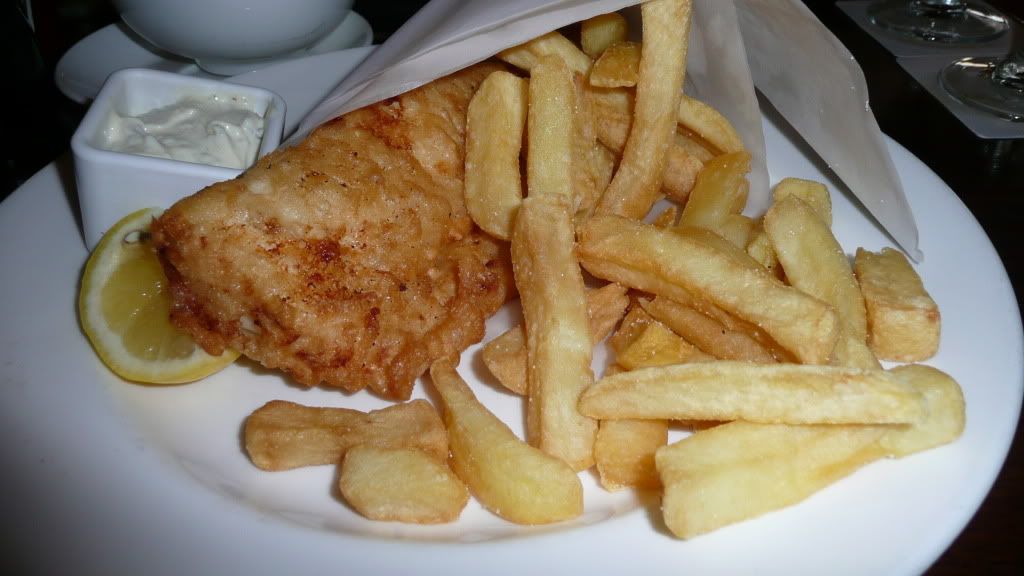 We didn't have any room left for dessert so in the end we paid out of pocket as it made sense to do it that way because we had had a starter & no dessert. Total bill including two cokes & one Budweiser, $89 + tip.
We decided that whilst we were here we would finish shopping as there were still lots of shops we hadn't been in yet. First stop was TrenD – I had been looking forward to shopping in here, it opened just after our trip last December. It's a lovely shop with different items, not just your usual Disney stuff that you can find in all the parks. We also went in Pooh Corner, Basin, Pantry, Arribos Bros & T-Rex shop, then we stopped off in Ghirardelli's – Lee had a mint choc milkshake & I had The Domingo - Banana Hot Fudge Sundae: Vanilla ice cream surrounded by bananas, topped with hot fudge, whipped cream, chopped almonds and a cherry. YUMMY!
We then got some chocolate from the Ghirardelli shop and headed back to OKW collecting my shopping from the resort gift shop en route to the room.
It was almost 7pm & we were contemplating going to which ever park had EMH when I looked out of the window to see it had started to rain, we decided to stay put for the night and allow my to rest my ankle a little too.
We watched tv, used the internet & I packed the spare case with some of the things I had bought. I filled it up & got Lee to weigh it – it was dead on 32kg!
I had better ease up on the spending!
Sorry for the lack of photos today, I'll finish off with a couple of photos of some of the things I bought.
This picture, which is now framed & hanging on the wall in my office/craft room….it reminds me of Castaway Cay.
A scrapbook: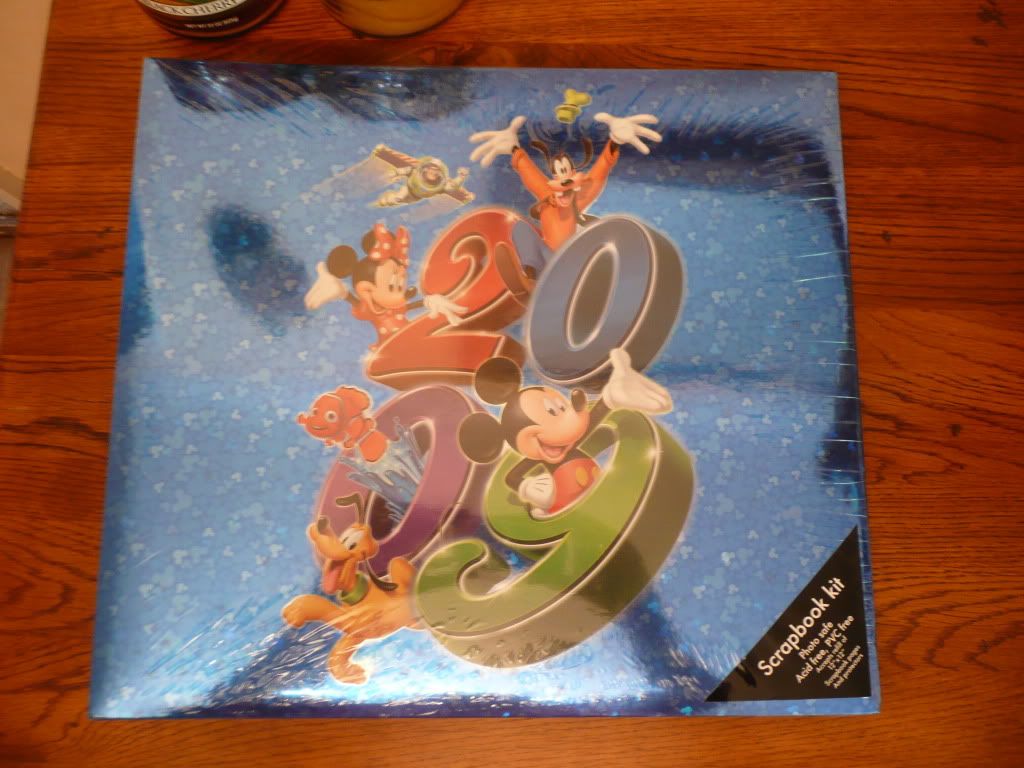 Some scrapbook kits, including some that I got on the cruise: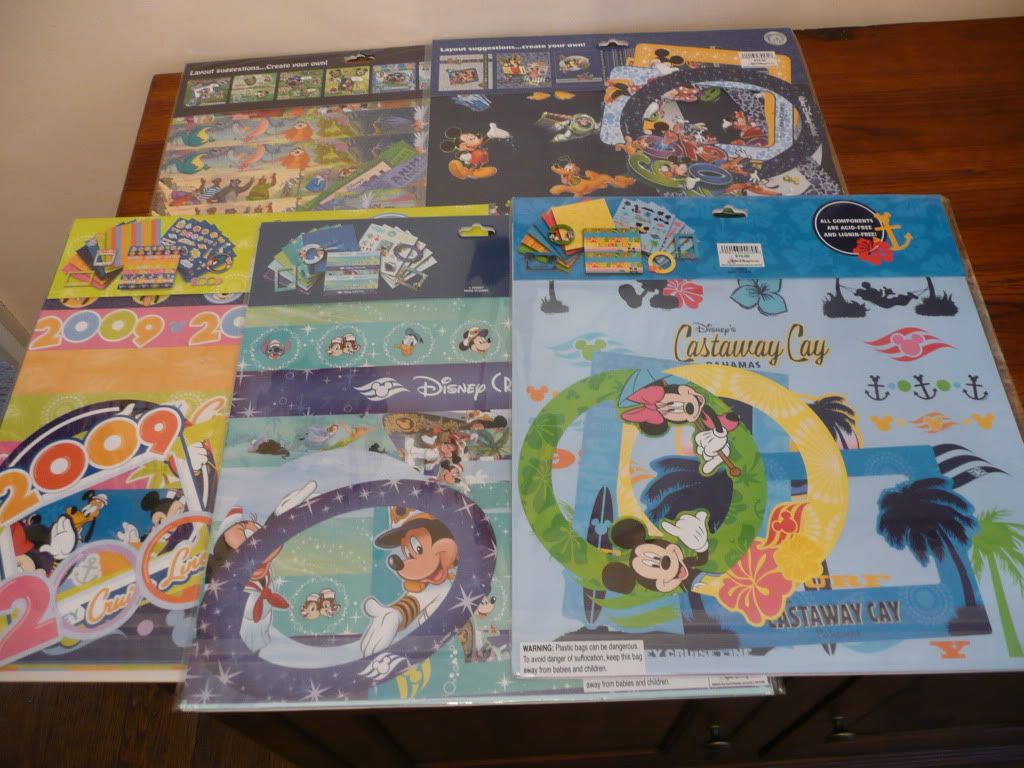 Tea light holders: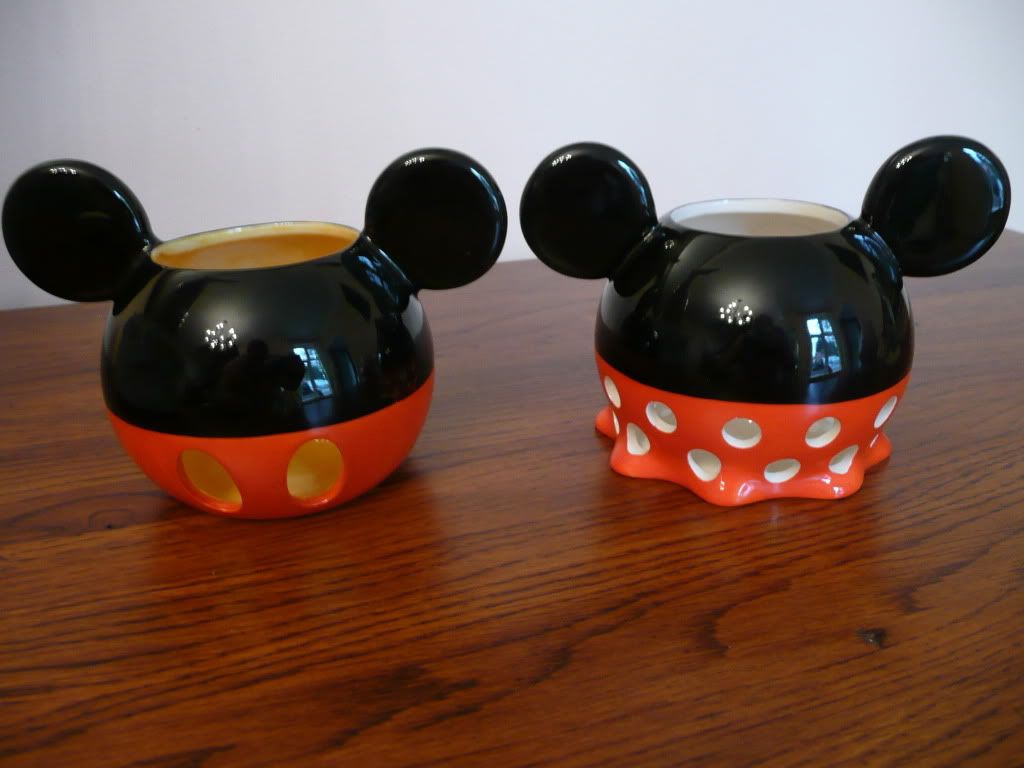 Coming up next…..Epcot!