Episode Index-Click to Read!
Day #1 Arrival and MK: You're here, just scroll down!
Day #1 Main Street Performance and End of Day
Day #2 Animal Kingdom and Tusker House
Day #2 More Characters and Wave Restaurant
Day #2 Spectromagic through the eyes of a 3-year-old
Day #3 More MK and Pixie Hollow
Day #3 Cinderella's Royal Table
Day #4 Birthday Breakfast at Chef Mickey's
Day #4 Meeting "Up" Characters
Day #5 Last Day at MK with no Daddy
This past summer, my two children (Tyson, 9 and Shaelyn, 3) and I took a 3000+ mile road trip! We started in our home state of Indiana, traveled East through Ohio and Pennsylvania, then turned South on I95. We hit Delaware, Maryland, DC, Virginia, the Carolinas, Georgia, and finally, Florida. We visited friends, family, tourist attractions, and beaches along the way, but ended up at our ultimate vacation spot, WDW... of course!
I thought I'd share some of our getaway pictures, with not too many stories! We'll focus on WDW because I'm pretty sure you don't want to see 25 pictures of my kids on trampolines with their cousins!!
My husband teaches a drum and bugle corps and is on tour all summer. That is why he wasn't with us on the trip. However, his corps was in Orlando when we got there, so he took a few days off tour and joined us in Disney!
So let's get to it!
Our GPS got us to Disney just fine, but took us to some random back-entrance: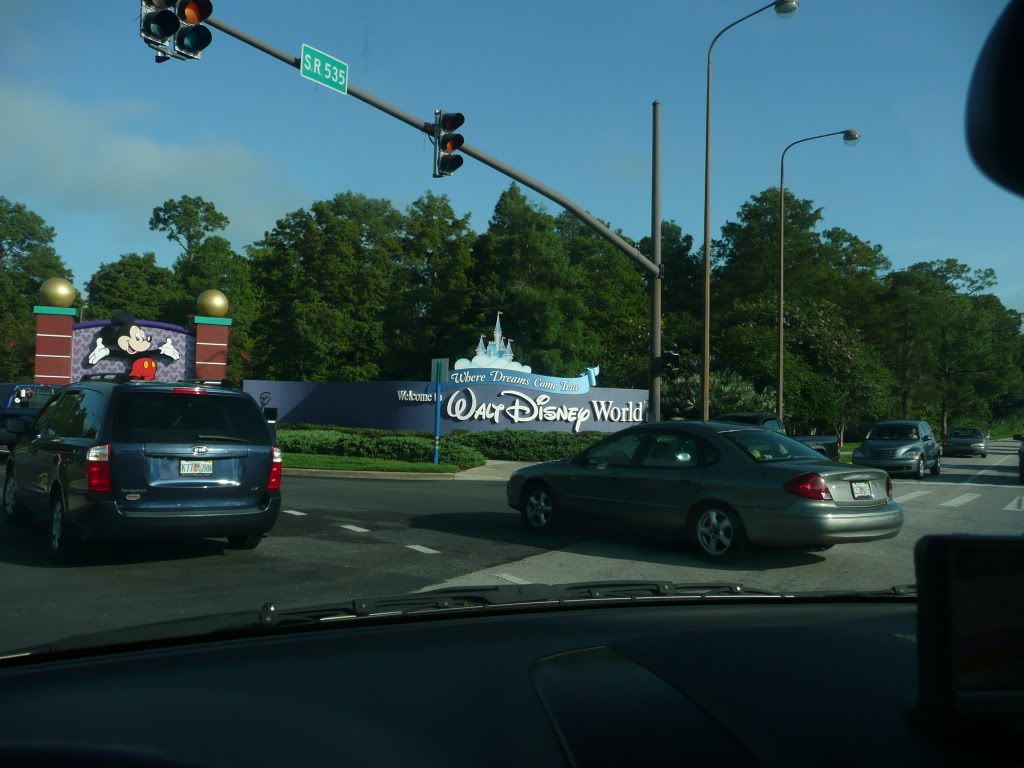 We were having none of that. So we literally did a Uturn, and found the REAL entrance on our own, thank you very much!
The kids were jumping out of their seats when they saw these bad boys!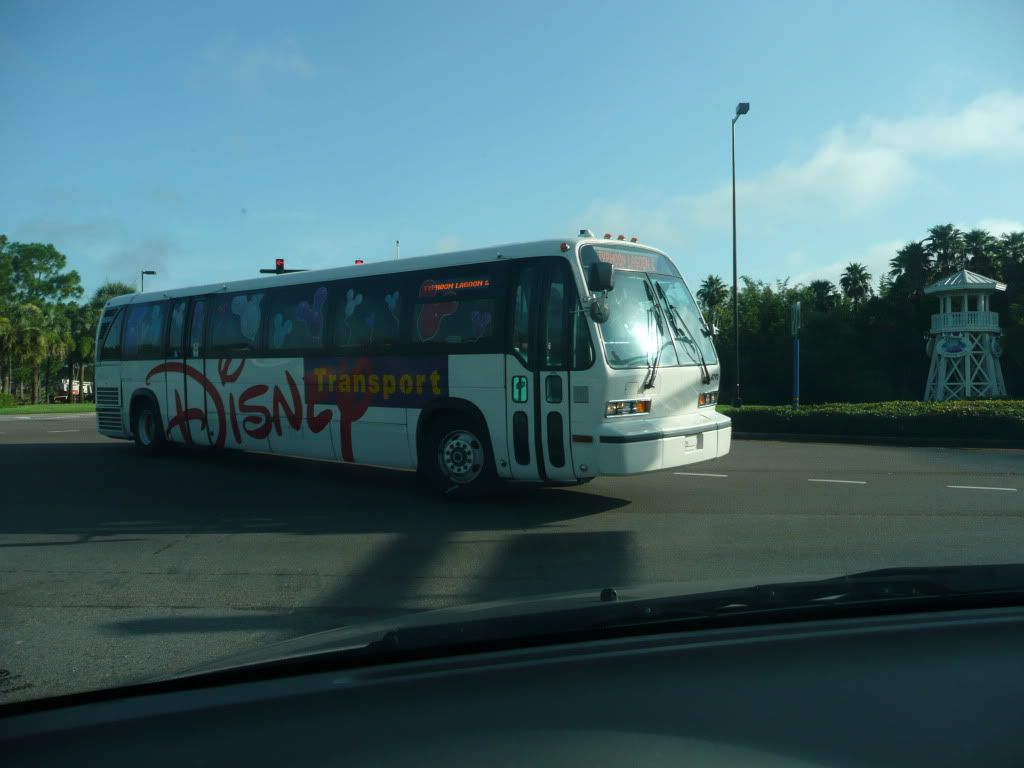 We pulled into Saratoga Springs (we are DVC members), and our GPS welcomed us to the "Happiest Place on Earth". Really! It did.. because we programmed it that way!
We were cramming into a studio for the few days, since this was our 3rd trip this year, and the points were running low!
Here are some shots from our 'home':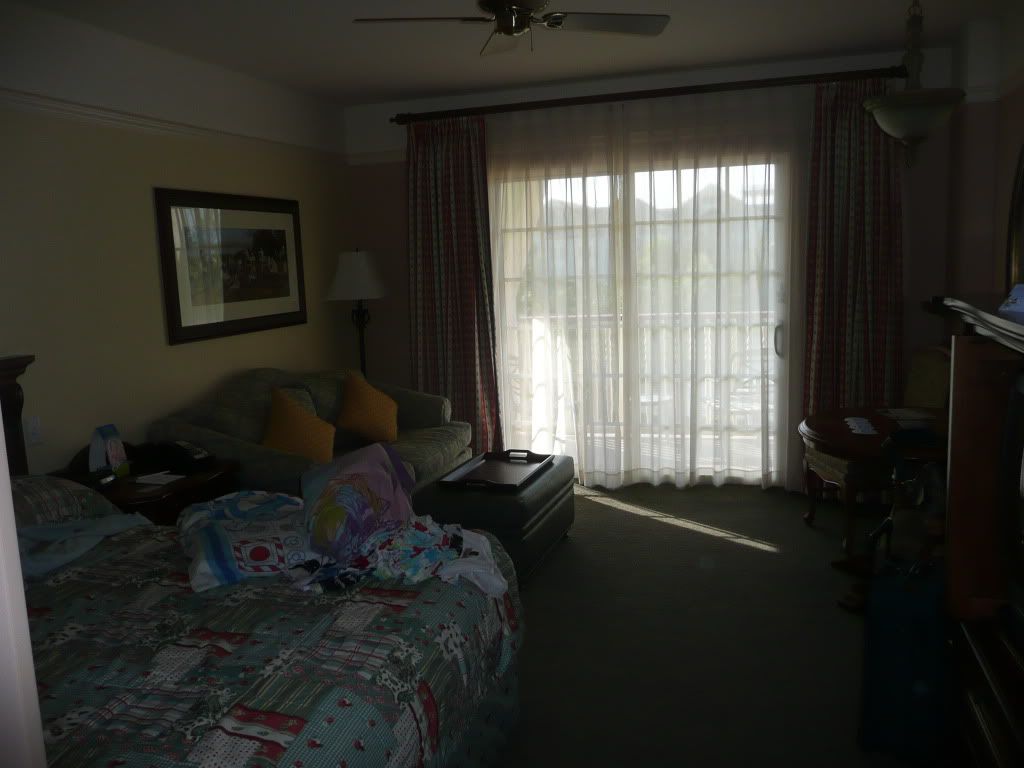 Our DISpet: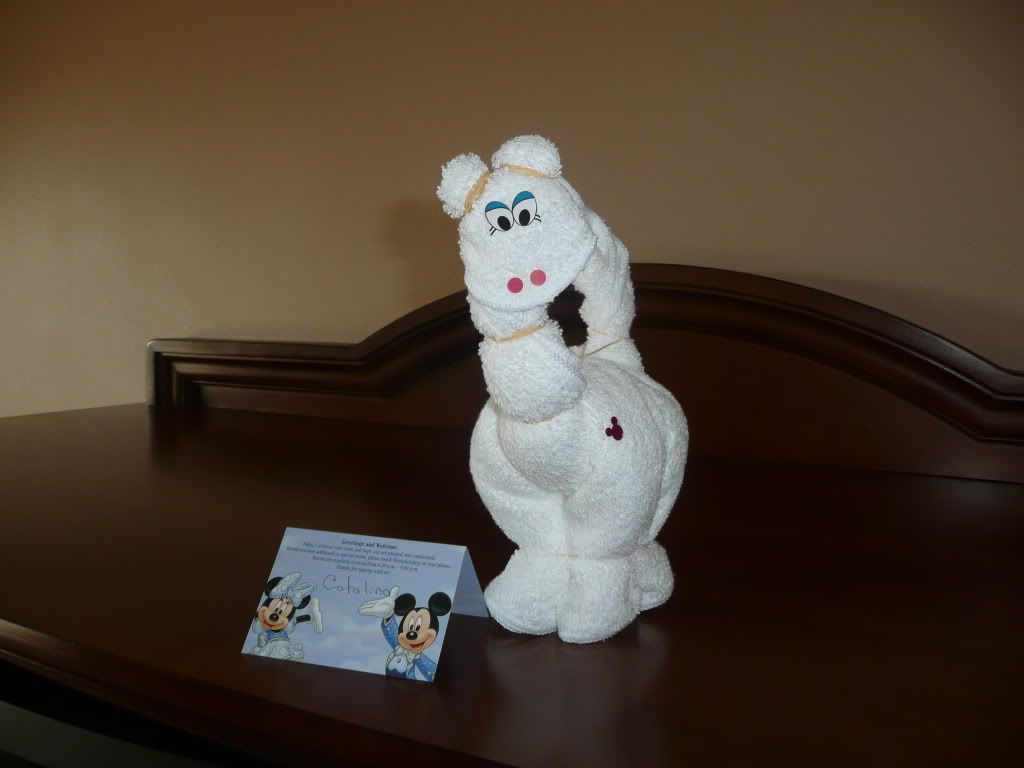 View from the balcony: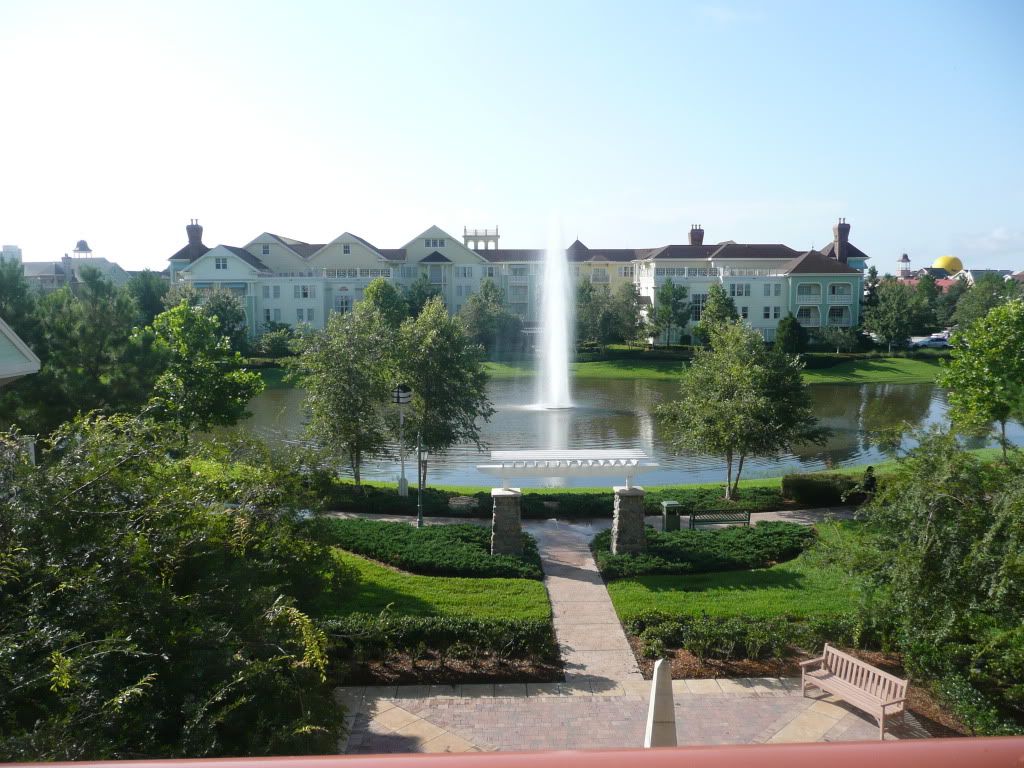 Large, obtrusive new attraction: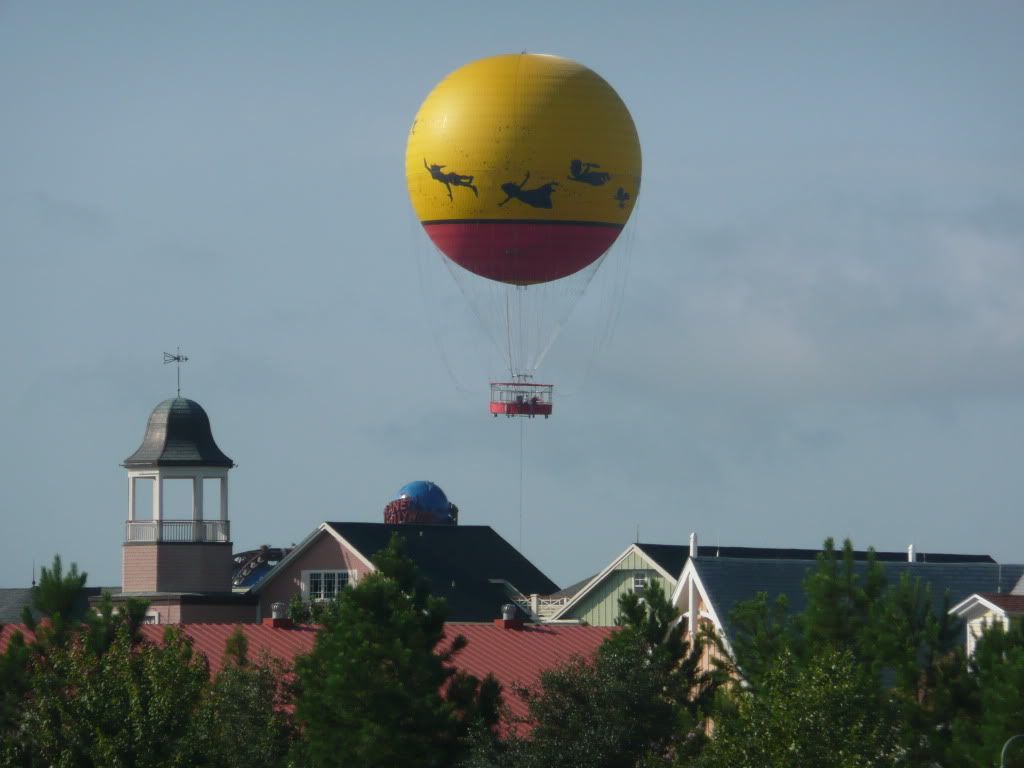 I was on my own with the kids this day, so we had to find a park that had things we could all do together. Our family loves to begin and end our WDW trips at Epcot, but there was more the 3 of us could do at MK. So we hopped on a bus!
We met the Mayor!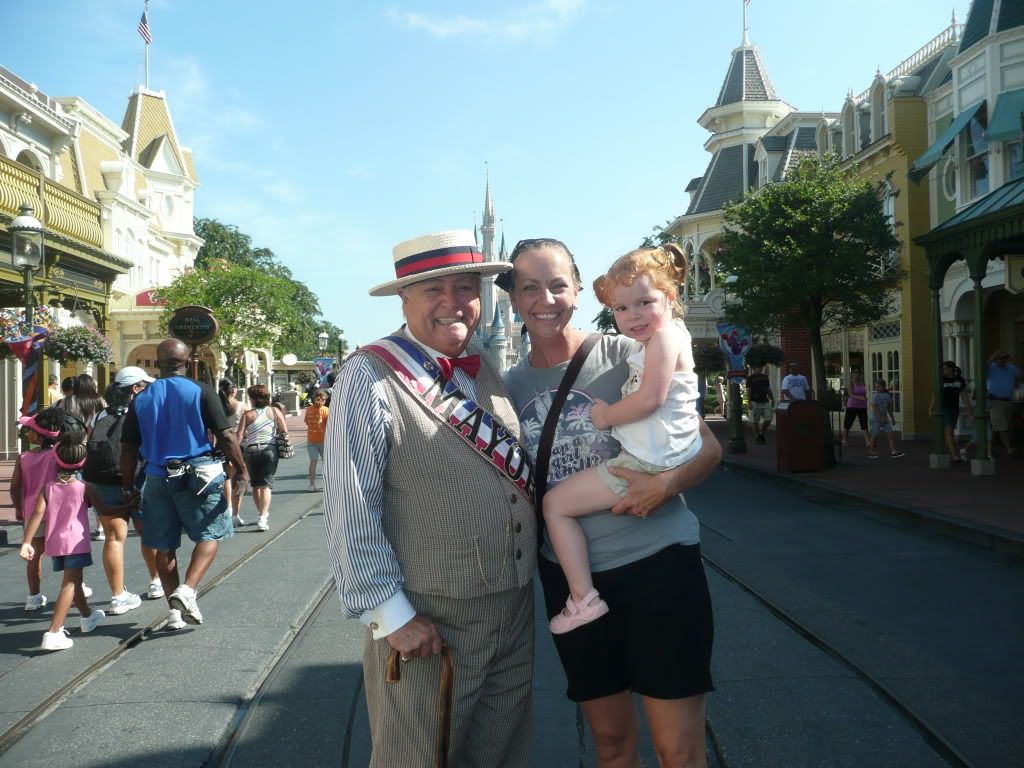 Love this picture of my babies!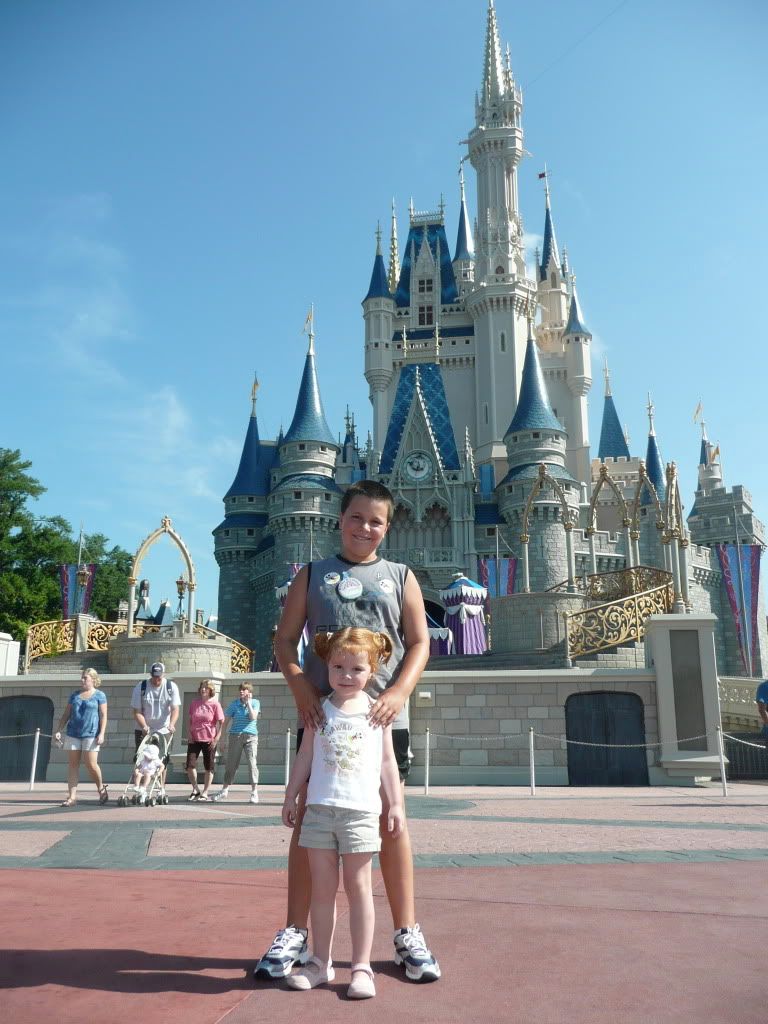 We spotted Captain Jack, but the kids were not interested in watching. They just wanted to RIDE STUFF!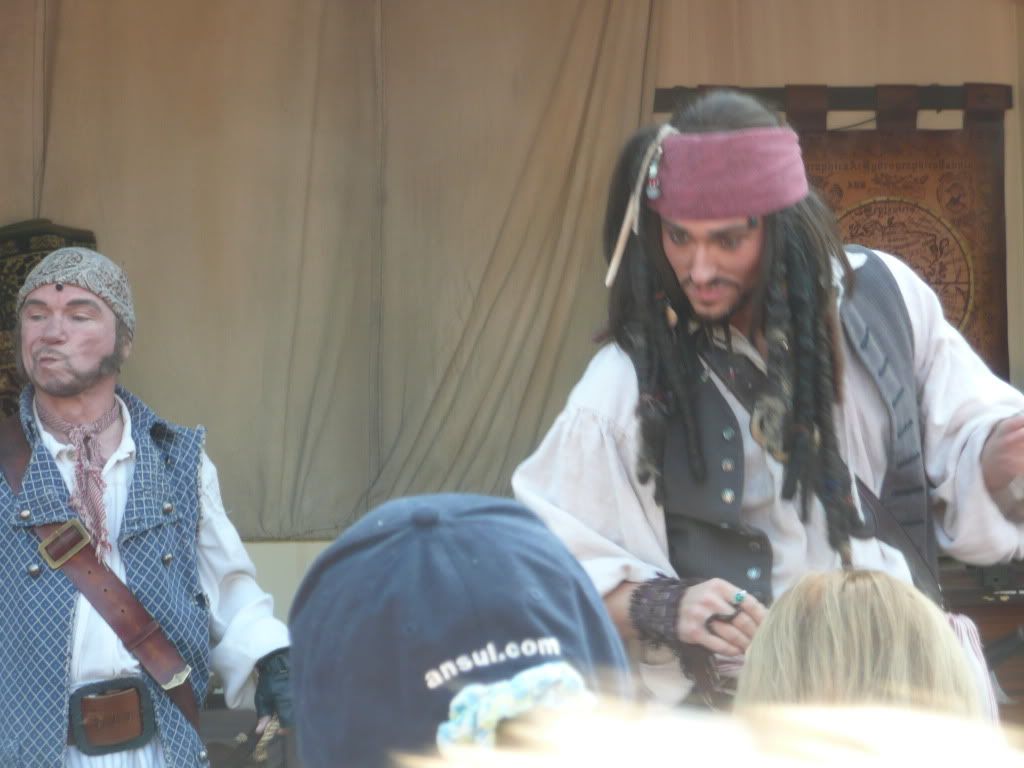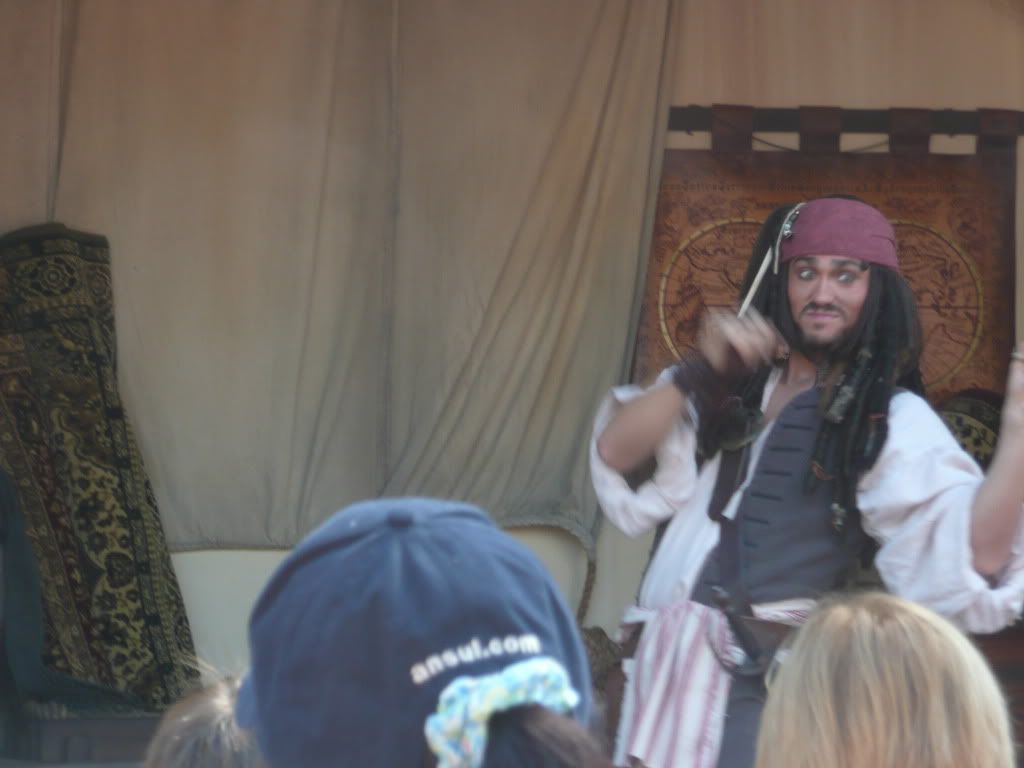 We rode Pirates, made our way through some rides in Fantasyland, then ended up here: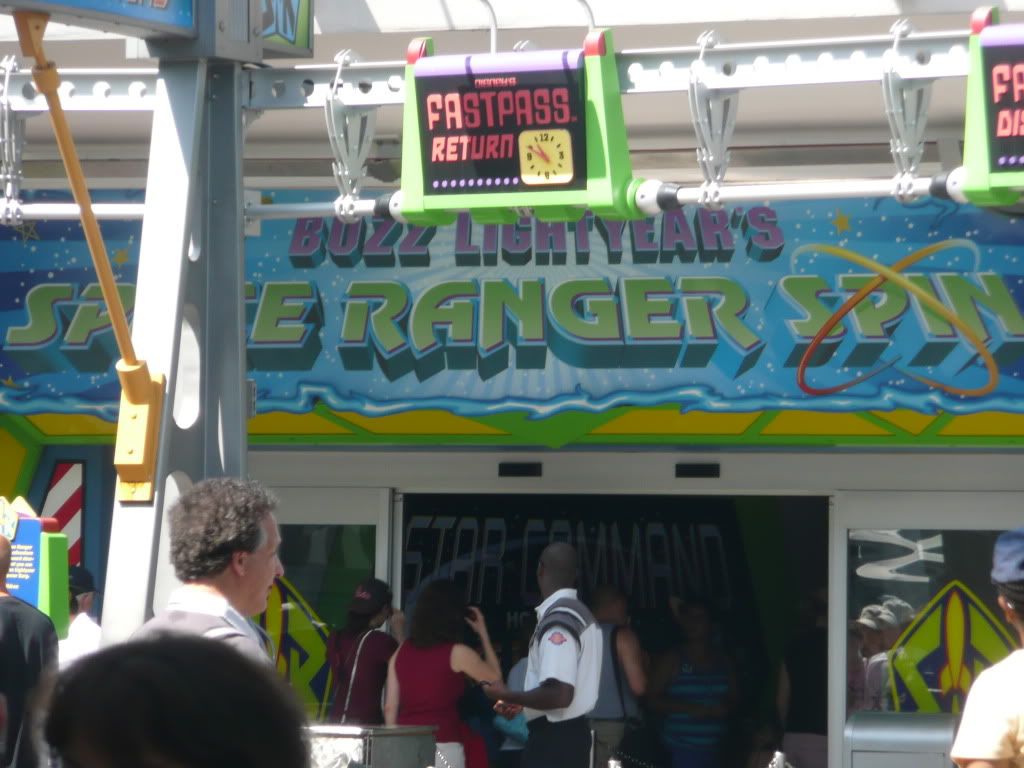 We ALWAYS end up in Tomorrowland... probably because it's the most like Epcot!
Time for a snack and pictures:
She's happy because we are about to eat those DELICIOUS cream cheese pretzels!!
The birds had some snack too.. sorry.. I know we shouldn't...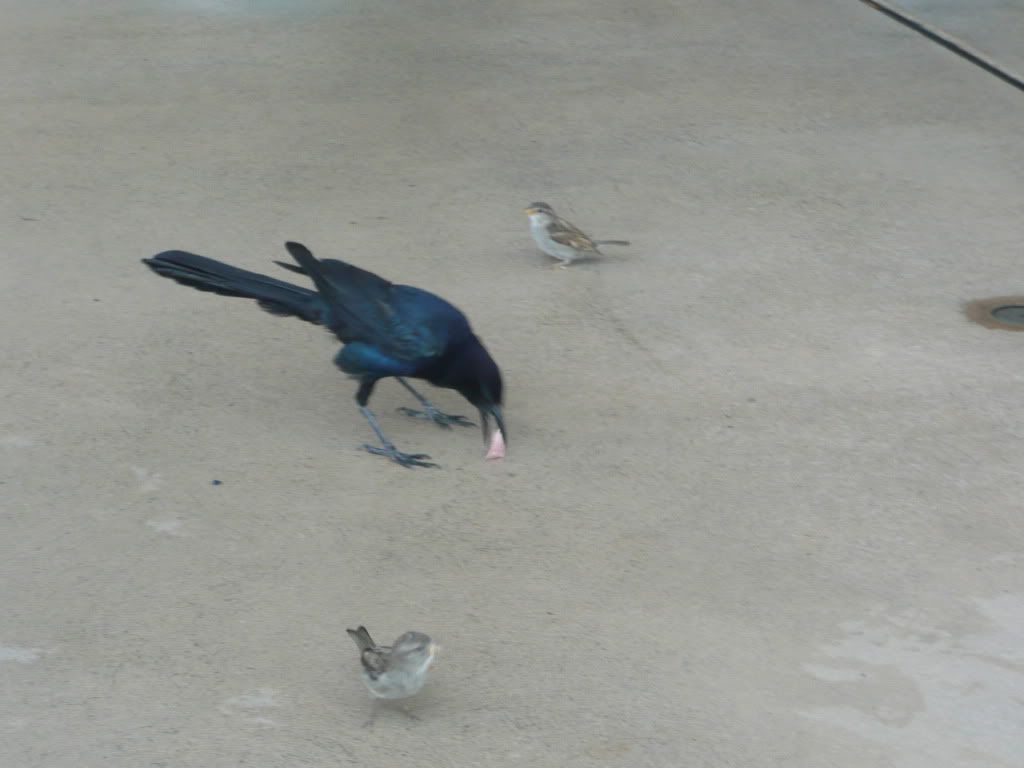 YUM!
So, our bellies were full. What next!? Let's SPIN like CRAZY!! Off to the teacups:
ON YOUR MARKS>>>
GET SET>>>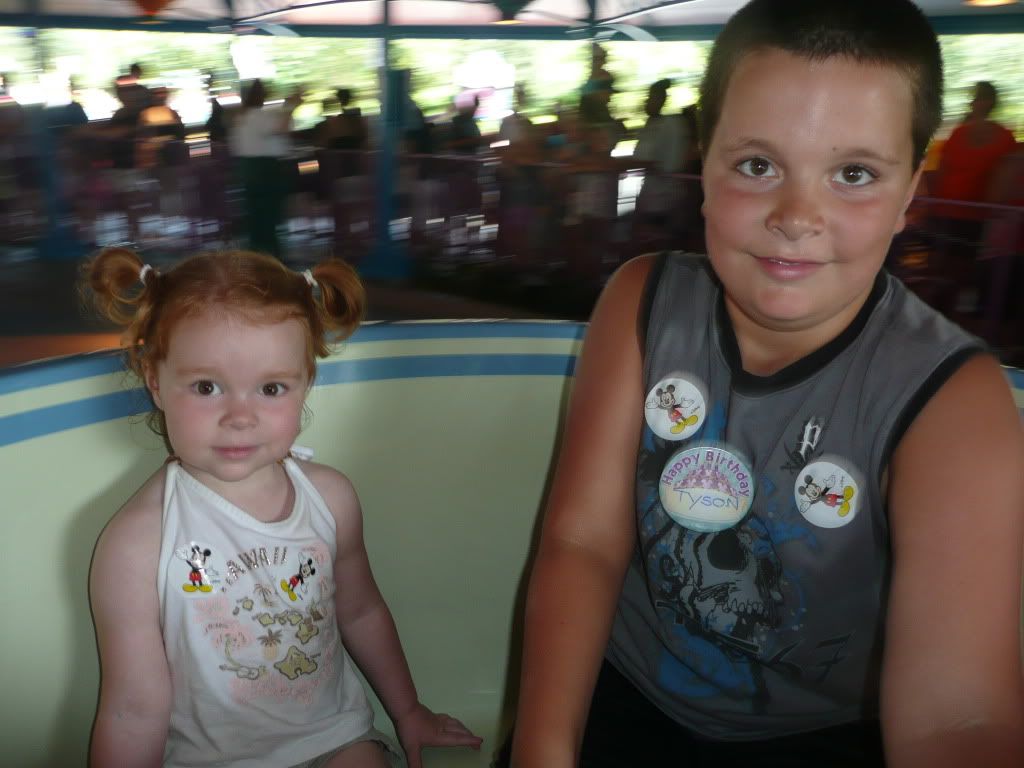 GO!!!!!!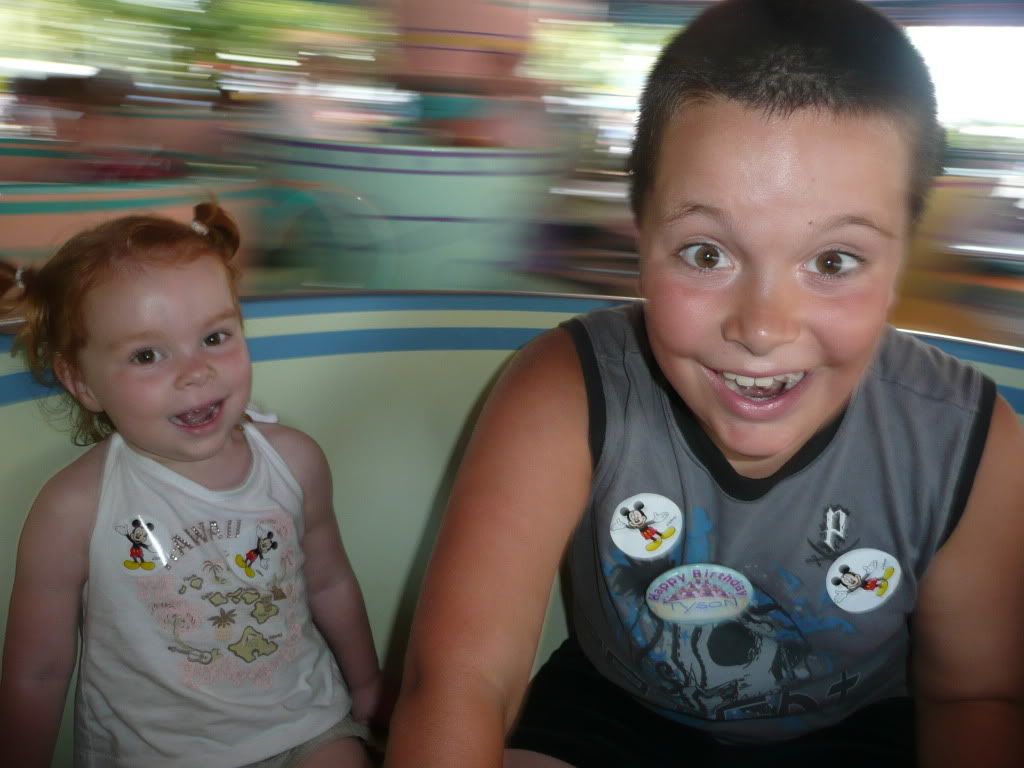 I'm telling you... we rode that thing at least 5 times. I don't do spinny very well that many times. I had to beg them to move on!
Back across Fantasyland, we stumbled on this gem. For a band geeky family like us, we LOVED them. Check out the middle drummer in the picture... I didn't realize he had smiled at us until we got home and loaded the pics on the computer!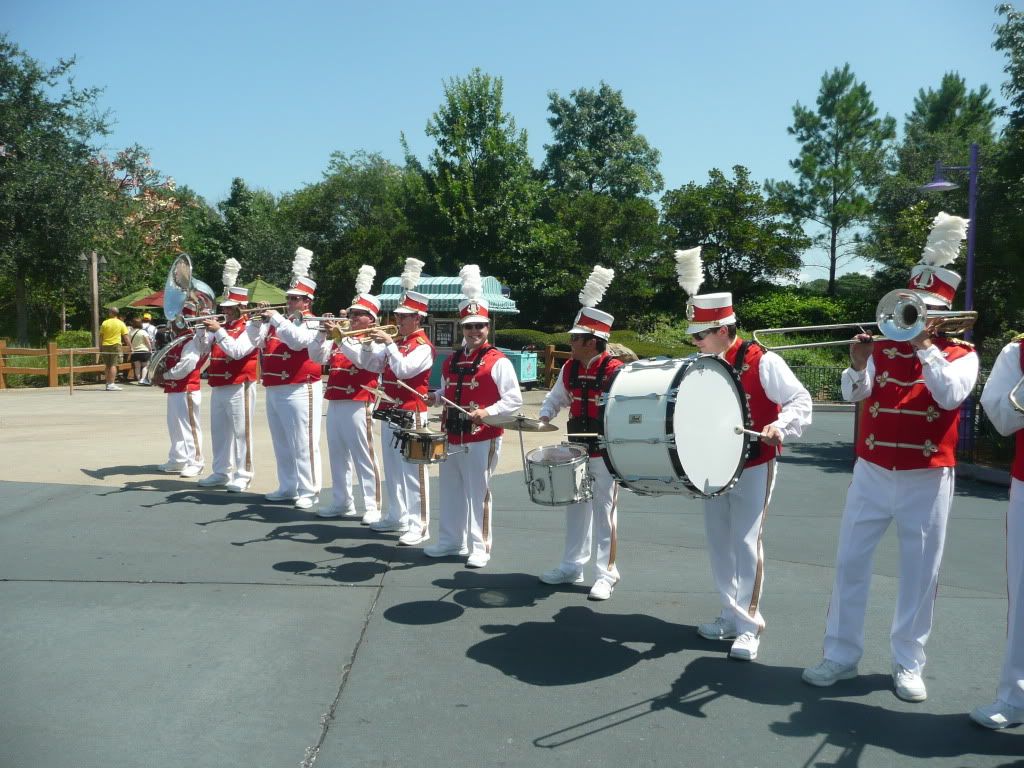 Ty was really good about doing the 'baby' rides with his little sis:
Wait a minute? Are we back on this AGAIN!?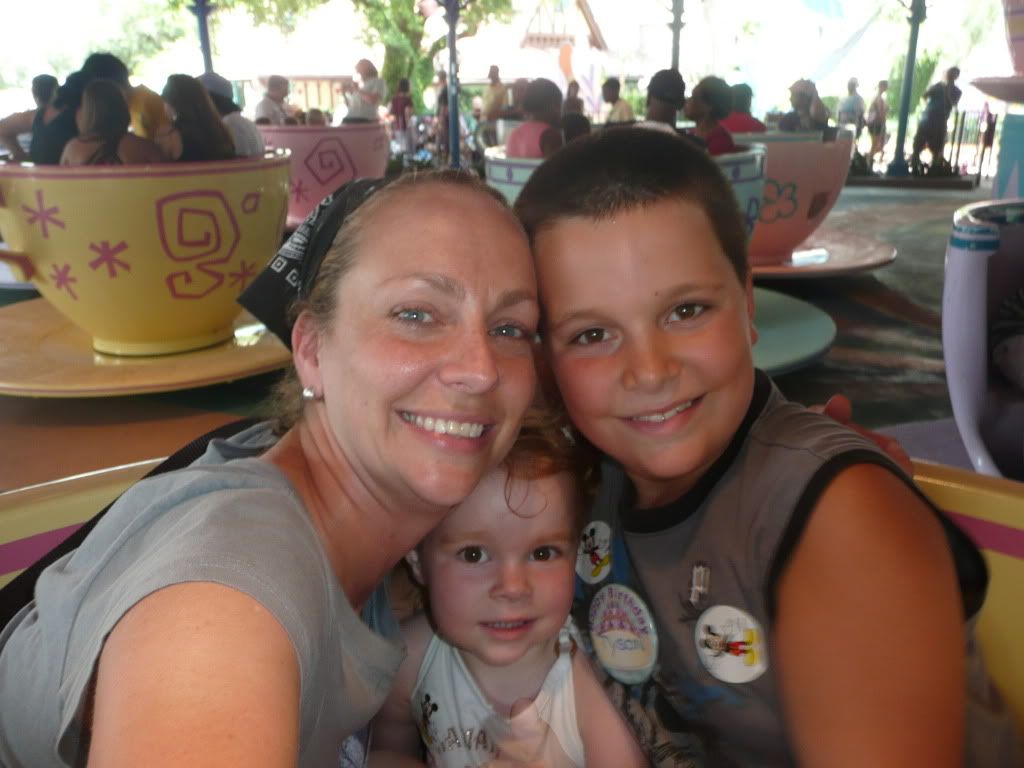 Time to head back home to get ready to head into Orlando for the drum corps show. Too bad we'd never get to see it! Come back now, y'all!