Hello
My Husband and I recently spent 8 fantastic nights at Disney World on the Deluxe Dining Plan
We spent many a night debating between no dining plan, basic dining plan, deluxe dining plan and repeat. In the end, we couldn't give up enough of the 2 credit places and/or breakfast choices and ended up sticking with the deluxe dining plan. So, how did we like it? Were we disappointed with our choices? Will we do it again?
All of that to come ... but first let's do some quick introductions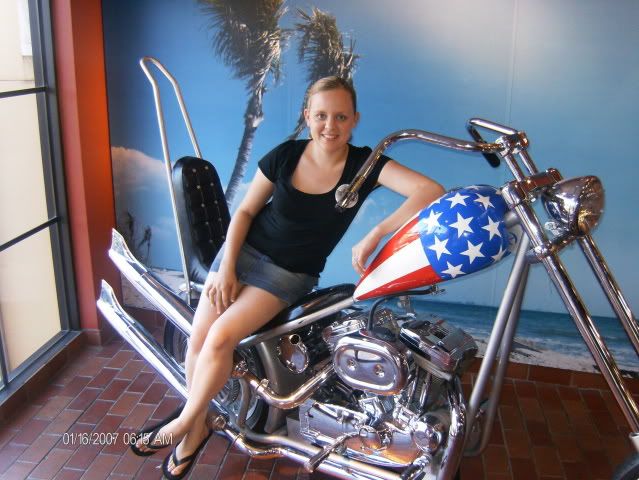 My name is Shannon and I am a 27 year old accounting student and work full time. Doing Deluxe Dining was originally my idea and then, of course, I ended up being the one to question if it was a good idea or not once it was paid for
My loves of food include chicken, pasta, chocolate and creme brulee! I also like steak, but only if it's well done - practically burnt is even more appealing - and I HATE seafood and cranberries!
That's my Husband of just over a year, Candido - but we all call him Candi for short. Well, actually I call him lovey bear - but I won't make you do that
He was the one who didn't think the Deluxe Dining was worth it - all he heard was the lack of change jingling in his pocket when it was paid for
His love of food includes seafood, especially crab legs; steak, preferably still breathing - oh wait, I mean bleeding
and caramel apples. Foods he hate include chicken and chocolate.
I'm still not sure how we are capable of eating dinner together every night
Ok, ok ... with formalities out of the way let's just go ahead and jump right in.
We arrived at our gorgeous hotel and decided the wait before dinner was too long and a snack was in order. I mean, afterall, we had refillable mugs and 2 snacks per night per person to get through. That's a lot of food without even thinking about the 3 meal credits per day
To make it easy on ourselves we headed down to Roaring Forks in the Wilderness Lodge (we were staying in the Villas). We didn't want anything too big because we had reservations in 3 hours. I already knew what I wanted - I had been craving them since our honeymoon ended. Candi roamed around a little and finally settled on something that seemed good enough to get him through until dinner.
The cashier at Roaring Forks was super friendly and explained the process of the Deluxe Dining plan to us while she removed the "theft device" from our refillable mugs
All giddy with our first snacks in hand we made our way back to the Villas ..... and now, I present you with our first snack credits
TA DA!!!!!!
Yes, I am a major nerd and had been craving veggies and Ranch. And, yes, I realize you can get them anywhere, but during our honeymoon I ate these every single night after the parks and having them now was like comfort food.
So, how did the anticipation hold up for me? Well, they replaced the strips of "adult carrots" with baby carrots and this made me sad
However, the celery and carrots were both super fresh and crisp. It was simple and satisfying, which is exactly what I wanted at the moment
Candi said his chili had GREAT flavor but was way too greasy. This coming from a guy who enjoys his burgers and pizza dripping with grease as he bites into them ... is saying a lot about the chili.
To drink we had a Coke and a Root Beer ... yum, I love Root Beer!!!
With content bellies we decided to rest up until dinner .... Candi was dreaming of dancing crab legs in his head I'm sure
... tonight we had reservations at Fultons!
Starting Credits:
Snack:
32 total (16 each)
Meal:
48 total (24 each)
Credits Used vs Cost:
Refillable Mugs -
One each included in Dining Plan - $27.67 including tax
Veggies with Ranch & Bowl of Chili -
2 snack credits used - $7.23 including tax