We're baaaaaack!
And this time I have a weekend TR that will include some hilarious (if not horrifying!) tales of my weekend with Ally as we tried our hand at the Dolphin - still ON Disney property but by no stretch of the imagination is this a Disney owned property.
I've got some more good stories that include some of the rudest people I've ever met, as well as my first truly UNmagical experience at Disney!
I'll be back with pics and stories of "drinking for two" - no not me!!!!! - condoms on veils, tears at discovering some characters are only people dressed up, and Ally's future career at Disney, plus so much more!
For those of you who have not followed our many Disney adventures, you will not see DH Jeff this time, as he was off golfing in the mountains somewhere with his buddies. So my little BFF, DD Ally and I hit WDW for the weekend.
Here we are getting our sparkle on at DTD on our first night!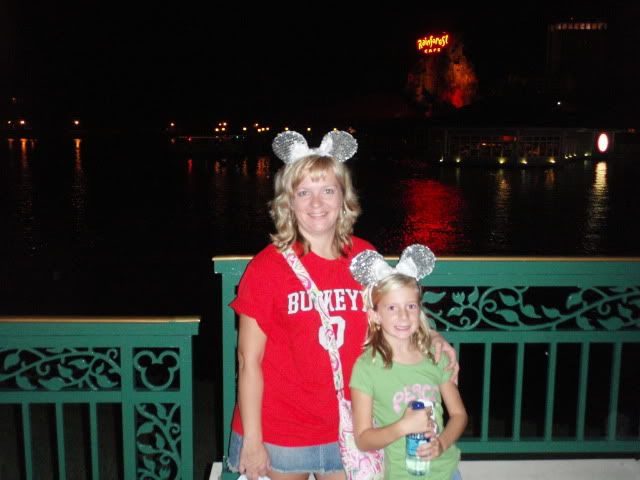 Up next, checkin at the Dolphin and why, exactly, did we choose this resort?