Welcome to our crazy, funny face makin', Donald Duck chasin' trip report. We arrived back in the real world last Friday (9/18) and we are already ready to go back to our new home away from home the wonderful Wilderness Lodge. Our trip was filled with magical moments and magical meltdowns, along with memories that will last a lifetime.
Join us on our journey and you will our ups and downs, mostly caught on camera. We ended up taking about a thousand photos and we could have taken well more than that if experiencing the little moments hadn't taken over.
For those of you who didn't read our Pre-TR here is a
link
. But let me reintroduce you to our cast of crazy characters….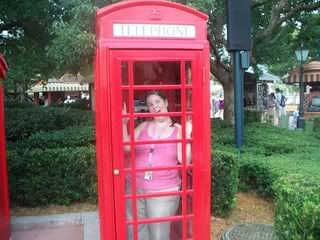 Me: (Mommy) Disney lover for as long as I can remember, never been to Disney World (or Disneyland for that matter) before. I was looking forward to EVERYTHING! Not only would we be experiencing things through our own eyes but the eyes of our kiddos. The magic is alive in this family! I was the master planner, packer and researcher for this trip. A job I am sure I will be sharing with DH next time since he has been converted to a Disneyaholic!!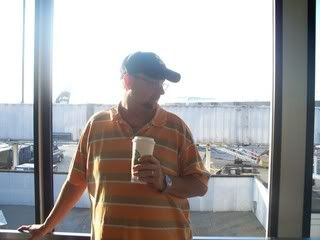 DH: (Daddy) Had been to WDW one time about 10 years ago and was not impressed *gasp*. He was looking forward to doing Disney the right way and seeing it through the kid's eyes. He has defiantly become a Disney convert since our trip and was saying over and over he wanted to go back as soon as we left! Lets see how that turns out....
DS (4): Our new little music box! He is our angel, most of the time. This trip was planned for maximum magic for him and he played along beautifully! He was on constant look out for his "favorite guy" (Donald Duck of course) and can sing nearly every song that played in most of the rides! He showed how fearless he was facing down roller coasters and characters alike with humor and excitement!
DD (2): Our little princess! She took this trip fantastically better than could be expected! She likes her routine so pulling her through 4 parks for 7 days was bound to be a recipe for disaster more often than not. To our surprise she was pretty go-with-the –flow for most of the trip, not to say that our meltdown moments didn't come fast and furious at times. She didn't lose her independent streak as she tried to push me OUT of the car on Goofy's Barnstormer or Winnie the Pooh so she could ride alone. LOL
To begin I will give you a few highlights. Our trip not only surpassed our hopes but shot them out of the park for the most part. We learned what we liked as a family and what we can pass on for next time, which is a valuable tool to have. Our plan was a 6 night/ 7 day trip staying at the Wilderness Lodge. We had originally bought park hoppers but decided we didn't need them so we had 6 day base tickets giving us one day off from the parks. We were arriving midday on Friday 9/11 and leaving evening Thursday 9/17 giving us half days in the parks those days.
Stay tuned for stories of DS hitting on the Princesses, DD's hair fiasco, DS finally meetin' the Duck, 10 sets of clean towels, magical call from Goofy and touring MANY WDW bathrooms.
I finally convinced DH to join and add his two cents in so when he adds to the story I will update him in the links as well! (In red)
FIRST UP: Final Preparations!
DAY 1

Here We Go
We Have Arrived
Disney Meltdown
Dining With the Princesses
Around the World Part 1
Around the World Part 2
Illuminations and EMH
DAY 2
Waking up is hard to do...
Breakfast With Pooh and Friends
Halloween Sidebar
Tut Tut It Looks Like Rain Part 1
Tut Tut It Looks Like Rain Part 2
Mousekeeping Who? and Dinner with Mickey
DH's Trip Rememberings
MELTDOWNS AND Magic Kingdom
DH Explains the Hairy Situation
DAY 3
Breakfast at DHS Part 1!
Breakfast at DHS Part 2!
Video of "CHA CHA CHA" Dance
Who Needs a Stinkin' Touring Plan Part 1
Who Needs a Stinkin' Touring Plan Part 2
DH's Magical Moment
Keep Walking Nimcompoop!
DAY 4
Mustang Sally has a bad day!

Lorelai's First Haircut!
Explorin' Tomorrowland
Splashin' Around
DAY 5
A Mad Hatter and a Pirate
Random GF Photos
A Model is Born
DH is Banished
Legos and Ponies Part 1
Legos and Ponies Part 2
DAY 6
Will this Bus Ride EVER END????
This is Disney
Feels more like the Amazon!
What to do...
Our Last Night
DAY 7
The End Begins... Tales of no underpants
Earning our Ears
OT-Medieval Times TR