Sadly, we are home from another fun-filled, gut-bustin' laughing, amazing trip from Walt Disney World. This was our second trip together, the first being our Honeymoon. It was as magical and amazing as we had remembered it and we created even more memories that remind us constantly of why we will always return. For those of you who did not follow along with the Pre-trip report here is a quick background and introduction so you can feel like you "know" us
My name is Shannon and I am a 27-year old Accounting student who works full-time at a privatized Motor Vehicle Department in my wonderful hometown of Albuquerque, NM.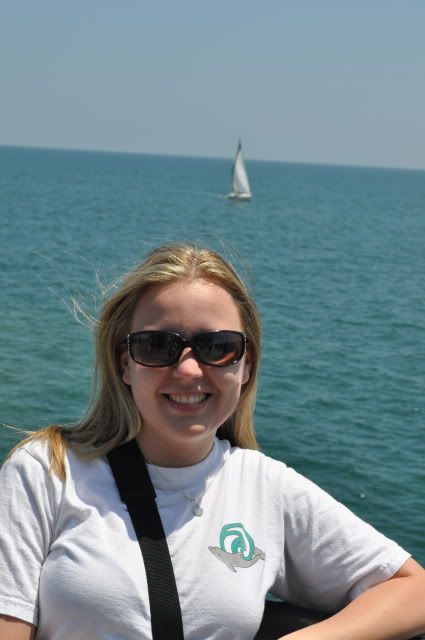 Although, I am currently a student and a full-time worker, it is my dream to be a stay at home Mom (we don't have kids yet, but hopefully someday soon). If there are any of you out there reading, I would love to hear your idea of the pros and cons to this . Anyway, back on track, I have loved Disney for as long as I can remember and always choose a Disney movie when it is my turn to choose for movie night. I grew up watching Disney movies and am thankful that my Mom showed me all of the old movies along with the new. There is something that is so magical to me about the "old" animation style and, sometimes, I miss it! My favorite movies include "The Little Mermaid," "Beauty and the Beast" and "Aladdin." I also enjoy the non-animated movies with my favorite being "Angels in the Outfield." Besides planning for, dreaming about and visiting Disney I also love to listen to music (I am definitely a Country girl), taking pictures, swing dancing and having "Lazy Sundays" with my Husband.
Speaking of my Husband, he was my partner in crime on this trip. His name is Candido, but we call him Candi for short and he is also 27 years old.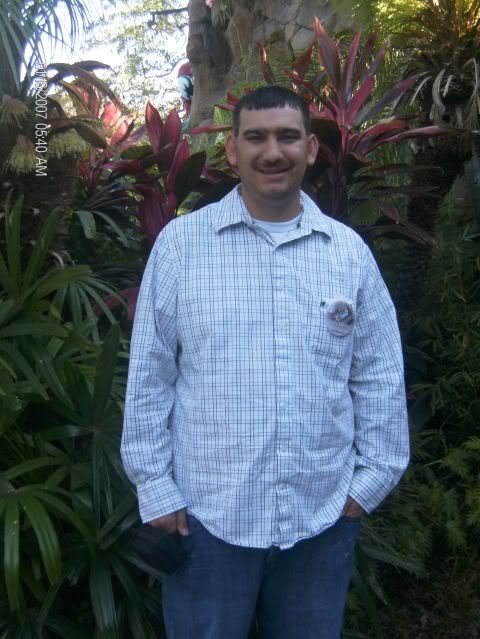 He is currently taking a break from school and works at the same company I work for – only he is about 15 steps higher up in the company. He, like myself, loves Disney but won't always admit it. Sometimes, he can get frustrated with my over-planning but knows that I won't usually hold him to any type of schedule when we actually get there . His major loves in life, well besides me of course LOL, are the Atlanta Braves, the Kansas City Chiefs, the Chicago Bulls and the New Mexico Lobos. In case you can't tell, he is a MAJOR sports fanatic. He also enjoys music, video games and swing dancing.
Background – How this all came about – the shortened edition ;-)
We have been married for just over a year, we celebrated our one-year Anniversary in Disneyland over Memorial weekend. However, we have been together for 8 years so we decided it was necessary to do something to celebrate that too. Well, what better way than to spend it in Disney World for the "What Will You Celebrate?" campaign. While on the trip we nicknamed this our "Date-a-versary" and I have made it my goal to consider this a yearly thing … the "Dateaversary" not the Disney trip … really that's what I meant ;-)
Just to fill you in – The Where & The When
We were in Disney World from September 4 – September 12. Our trip was broken into two "trips" because we were too indecisive to decide where to stay. Oh, and just so that it makes more sense, we became Disney Vacation Club (DVC) owners shortly after our honeymoon.
We stayed at the Villas at Wilderness Lodge from September 4 – September 8. We really wanted to stay at this resort because we spent our Honeymoon in the main lodge and thought it would be special and sentimental to start our vacation here. The second portion of our trip was spent at the Animal Kingdom Lodge – Kidani Village. We also really wanted to stay here because it is our "home resort" through DVC and had just opened back in May.
We were on the Deluxe dining plan and had reservations planned for breakfast most days, lunch some days and dinner every night. I will include small recaps and pictures on the dining, but will not go into major detail here as I am doing a dining report on the dining board. I am also going to be completely and totally honest with all aspects of the trip – the experience, the food, the customer service, the rides and a break-down of the costs. I don't do this to brag (we do not have tons of money – we saved our booties off to afford this trip
), but I think it is helpful for those who are planning their own trips to get a "real" feel for what things cost.
Alrighty, there you have it with the background information. I hope you all stick around, I promise there will be lots of laughs, maybe a few tears, tons of pictures, several repeated outfits - don't worry we had a washer in our Villa LOL and an overall amazing time that I can't wait to share with you.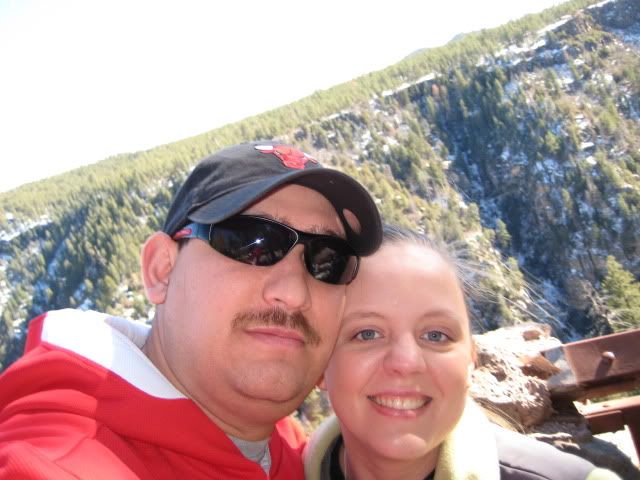 So, buckle up your seatbelt folks, this trip report is fueling up (aka loading pictures into photobucket) and preparing for take-off …..