Handy-dandy table of contents:
The cast and tentative plans
Upgrading free dining
Starting itinerary
ADRs are made!
A day is added
It's a surprise!
High tea
MVMCP
Car rentals.... oh joy!
Disney's holiday season begins when?
What to drive...
Another day and first purchases!
65 days and MVMCP tickets!
Birthday and the flu
Foggy headed Disney math
To change, or not to change?
TO CHANGE IT IS!
New purchases!
Tentative itinerary and ADR help needed
THIS JUST IN! I got the Wishes Dessert Party!
More ch-ch-ch-changes
September is for SHOPPING!
PAID IN FULL!
Final TS meal added
A new package offer is available!
Disney On Ice Tonight!
GLASTONBURY and Disney on Ice part 1
Disney on Ice Part 2
Disney on Ice Part 3
I can't believe I'm even typing this, but friends, DISers, countrymen (and women), we are headed back to Disney!
Back story: My family of six took our first ever vacation to Disney World in January/February of this year. It was amazing, and we were so glad to have such a killer deal as the buy four, get three deal. We ended up spending ten glorious days at POR, which I am still attempting to write about in my TR.
This trip will include my husband and myself... seen here enjoying a nice virtual swim!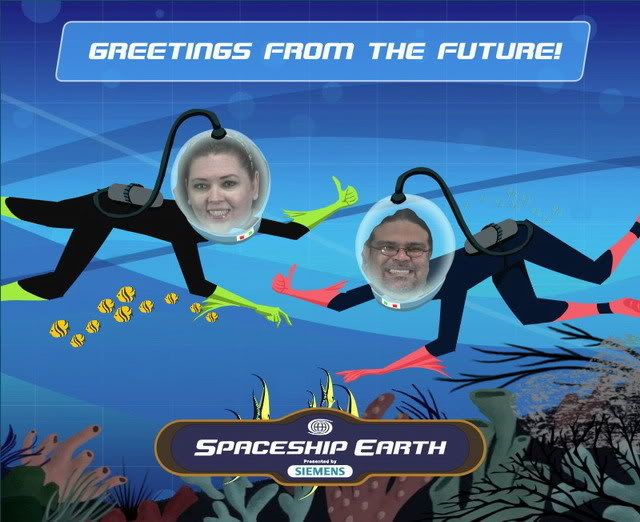 Our soon-to-be 11 daughter, Tatiana...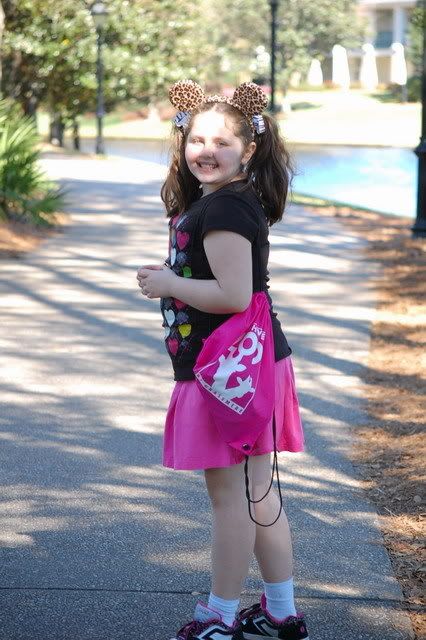 Our 4 year old, Anastasia...
And the caboose on our baby train, 2 year old Alexandra.
Fast forward to last night, when over dinner my husband and I started hashing out ideas for a return trip. Our 14 year old son had already mentioned he'd rather stay home with his grandpa this time around, so it'd just be my husband, our three daughters and of course, me!
A little research led me to discover that the free dining plan was still running... Considering we planned on staying at a value resort this time around, free dining would be SO worthwhile! (We paid for quick service dining in January, and although handy, it was way too much food; we wouldn't pay for it again.)
Then I did the math... and immediately made a phone call!
For the five of us (our 2 year old will still be in a pack 'n play) to stay in one room at ASMovies for five nights with four days worth of tickets and the free quick service dining is only $1,493! We paid over five grand when we went for ten days in January... This feels like a steal!
We're booked for November 16 through the 21st, driving down from Nashville. That should make for an adventure in and of itself!
Let the planning BEGIN!
EDITED SEPTEMBER 14TH:
ASMovies is SO last week... after little deliberation and much whim, we are now staying at Pop Century from November 14th till November 21st, including one night at Mickey's Very Merry Christmas Party!