Day 1
Day 2
Day 3
Libby's 2009 Trip
Luckily DD is feeling a lot better today – a little tired (but then we all are!) but OK.
As usual we had breakfast at the food court – we're getting into a routine now, the kids tell us what they'd like and while DH queues for waffles and I queue for pancakes DD gets us coffee in our refillable mugs.
On the way to the food court we notice a lot of tree debris from the storm last night. CM are already clearing it up at 8 am.
We're going to spend this morning at Epcot and hopefully get to the Animal Kingdom this afternoon in time for the parade (which we have never seen.)
We get to Epcot for 9:30 and park in Amaze 38 and walk to the entrance.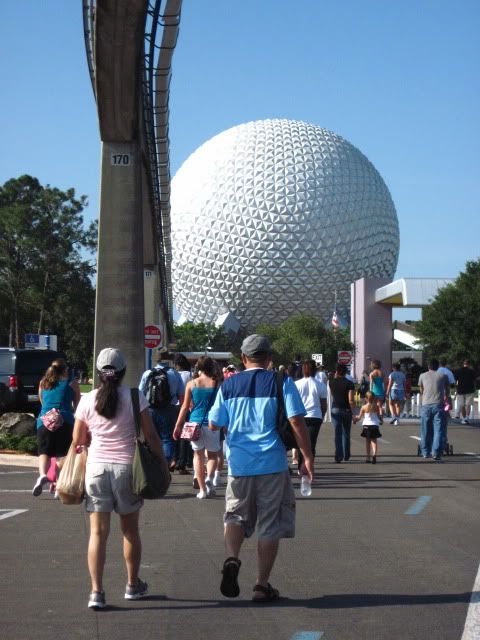 We go straight to Soarin' and get fast passes for later. Our family have a 20 minute policy – if the wait is more than 20 minutes we won't queue. My friend thinks we're mad "You'll never ride anything if you don't queue." But with a good use of fast passes and this being our 4th visit the 20 minute rule suits us fine.
I saw these gnomes just outside the Soarin' entrance.
From there we go back to spaceship earth. I enjoyed the new commentary and the new ending is fun.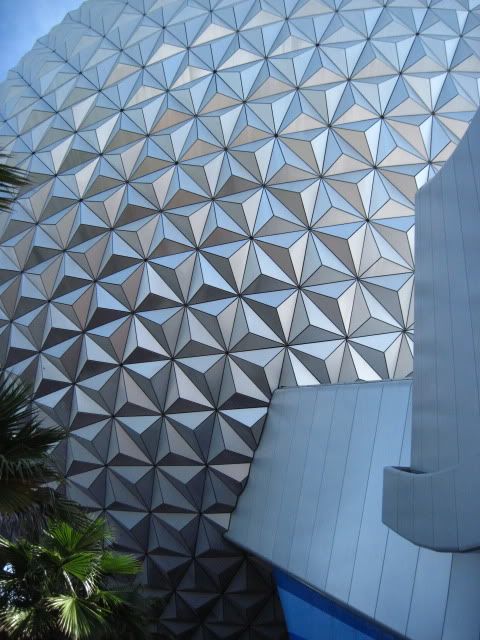 We want to go on test track but the stand by line is 50 minutes so we decide to pass the time by going to see Ellen's Energy Adventure but on the way we see that the Mission Space Green Line is only 5 minutes so we go there instead. I've never ridden this before but now there is a less intense version I'm happy to ride with the rest of the family. DS is a huge CSI fan and is chuffed to see "Mac" introduce us to our mission. We all enjoyed the ride (and there was much laughing that I ended up in the navigator's seat – I don't see why that was funny …)
We still have a little time before Soarin' so we have a look around Mouse Gear. It's a lovely shop but we only buy a pair of sunglasses for DD (she thinks she lost hers at the Florida Mall yeserday).
Before we go to Soarin' we get fastpasses for Test Track.
Soarin' is another attraction that I've not done before as I'm scared of heights but I don't know when (if ever) we'll be back at WDW and guess I can close my eyes if things are too bad. We only have a short wait (I do love walking past a stand by line). We're seated in the middle row and I stash my belongings under the seat (my new science of deciding how intense a ride is is to look at the bag holders – if they are fairly loose then the ride won't be too bad, if you're not allowed bags at all then I won't ride!) The bag storage here is fairly loose so I feel a little better.
Anyway I didn't find it scary at all. It was a nice smooth ride and I enjoyed the scents (although the orange lingered for much longer than the others). It was really nice travelling over Disneyland at Christmas time. A delightful ride that I'm glad I plucked up the courage to do but not that wonderful I feel the need to ride again.
Now it's time for a snack. DD wants popcorn and then we wander over to Norway to get some pretzels and drinks.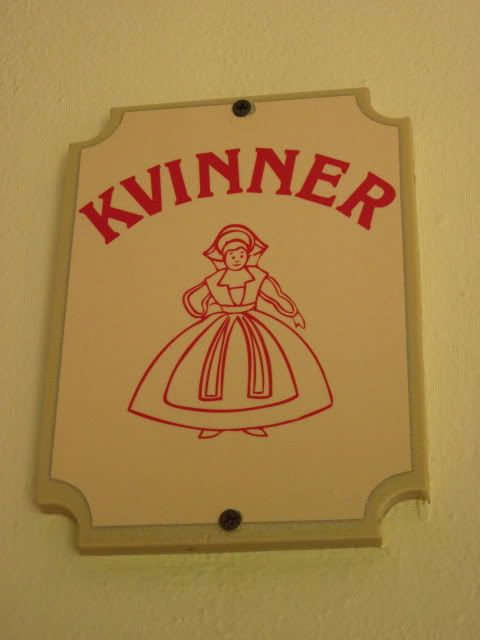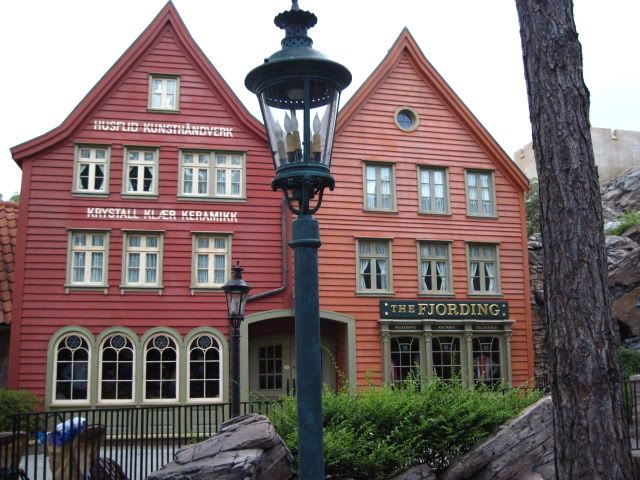 We rode Malestrom (and skipped the tourist info film – we saw it in 1998 so it might have changed but it was dire so we won't risk it!)
We've an ADR for dinner at Biergarten tomorrow so we don't need to see all of World Showcase today. We stroll round to the American Pavillion where we stop for lunch. Then we visit the American Adventure. This is a strange attraction for foreign visitors although I must admit I knew very little American history before visiting this attraction on a previous holiday. As always I'm left with a mixture of being impressed at the Americans' passion for their country and nausea.
It is now nearly time to go back to Test Track. I'd like to cross the lake by boat but we arrive at the dock just as the bost is leaving so we carry on walking back to future world.
It is 2:15 and the sun is very hot, with the reflection from the concrete I feel as if I'm being toasted on both sides.
We get to test track 2 minutes after our window opens but we still have a 10 minute wait – still a lot better than the 50 minutes in the standby line.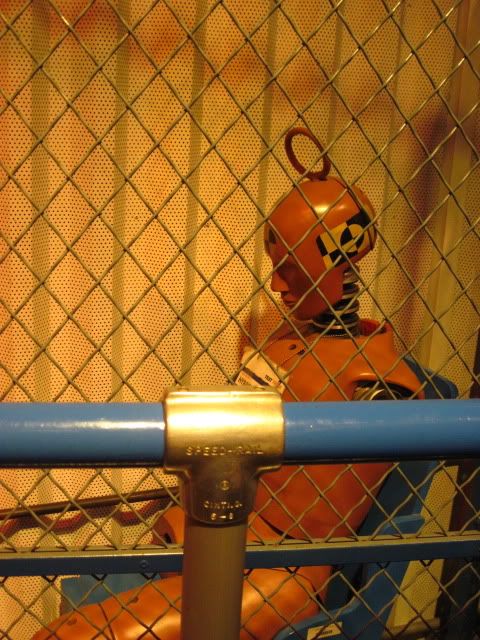 It's now 3pm and we're ready for a rest. We decide to give Animal Kingdom a miss for today. We walk back to the car and have to wait with the doors open until it is cool enough to get in to.
We drive back to ASMu but miss our last turning and end up on the 192 – whoops! We drive on until we get to the SHerbeth Road and then make our way back to our hotel.
We go to our room and grab our mugs before heading to the food court for drinks and ice-cream. On our way back to the room it starts to rain. By 5pm it is very dark and pouring with rain.
We hole up in our room and watch TV for a bit. At 6:30 we decide to head back to the food court. It is still raining heavily. I'd brought some 2 for a £1 ponchos from home (never believing that we'd actually need them) so we wear them to the food court. (DS was muttering something about looking like a bin bag, but I just ignored him.)
Even after dinner it is still raining but now with added thunder and lightning. I'm hoping that this isn't going to be the pattern for the next two weeks. Our plans to swim have to be abandoned so it's another evening of TV (Greys Anatomy for us, Harry Potter for the kids – I do love having 2 rooms!) until bedtime.