Quote:
Originally Posted by
sharkB8HooHaHa
Cinnamon was last seen at the county court house having her name legally changed to Nutmeg in an effort to keep her job with MS.
Quote:
Originally Posted by
Lauralee131
V and I have become very dear friends over the last few years.
LY/MI!
Quote:

Ok, ok...so it's an older picture. What can I say...I look awful in the ones from this year...
NOT true, but I happen to absolutely love this pic of us!
And dude - look how curly my hair was! WTH happened?!
Quote:
It's like Honey I shrunk the drunk girl...
[QUOTE]She (Kate) guided us through crowds and had drinks with us…she was there in spirit with us and
although we missed her terribly, she was never far from our thoughts and hearts.[/
QUOTE]
SO very true.
Quote:
Disney World is better with MissV and Leo in it. Truly. We have never had more fun than we've had when they've been with us.
And in case you didn't already know it - the reverse is absolutely true, too; WDW just isn't the same without you guys!
We even loved hanging with the extended Mominator family, lol!
Quote:
Of course, some days Mads prefers Leo.
LMAO!
Quote:
Here's Michael pulling the old yawn-and-stretch on Maddie last year...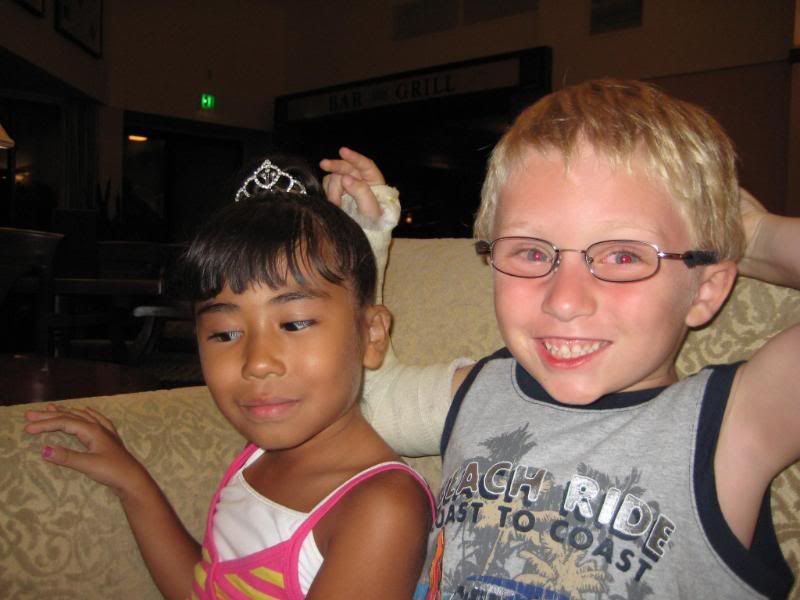 He's soooo smooth!
Quote:
And lets not forget the kids…Tony's a big hit with the kids. An overgrown pool toy if you will.
__________________
V's Fuzzy Running. Updated 11/14: Race Recap: 2014 Disney Wine & Dine Half-Marathon!
I run Disney!
Wine & Dine Half-Marathon, 2014 ~ WDW 10K, 2015 ~ WDW Half-Marathon, 2014, 2015 ~ Royal Family 5K, 2012, 2014, 2015 ~ Princess Half-Marathon, 2013, 2014, 2015 ~ Glass Slipper Challenge, 2014, 2015 ~ Twilight Zone Tower of Terror 10-Miler, 2012, 2013, 2014 ~ Jingle Jungle 5K, 2012 ~ Expedition Everest Challenge, 2012