It is now all ready time for our dinner ressie. I am already beginging to wonder... didn't we just eat ?? But we are all ready to sit down and enjoy some cold drinks. It worked out perfect for our adr at The Garden Grill.
Everything here is served family style to the table. We have a nice salad, the meats are flank steak,catfish, and turkey with cranberry. The have really good rolls and potatoes with cornbread stuffing. I wasn't won over by the desert which was a blueberry pie. So I skipped it. And after all that food, it was a good thing !
The resturant here spins very slowly, so you actually end up looking all about The Land. The characters came around fairly quickly. Chip was our favorite. At one point he stoled a groom hat off of one of the guests and was running away with "The Bride." Then he came to our table and took my DD Jasmine crown and put it on DH and made all sorts of laughing guestures. This really got the kids going.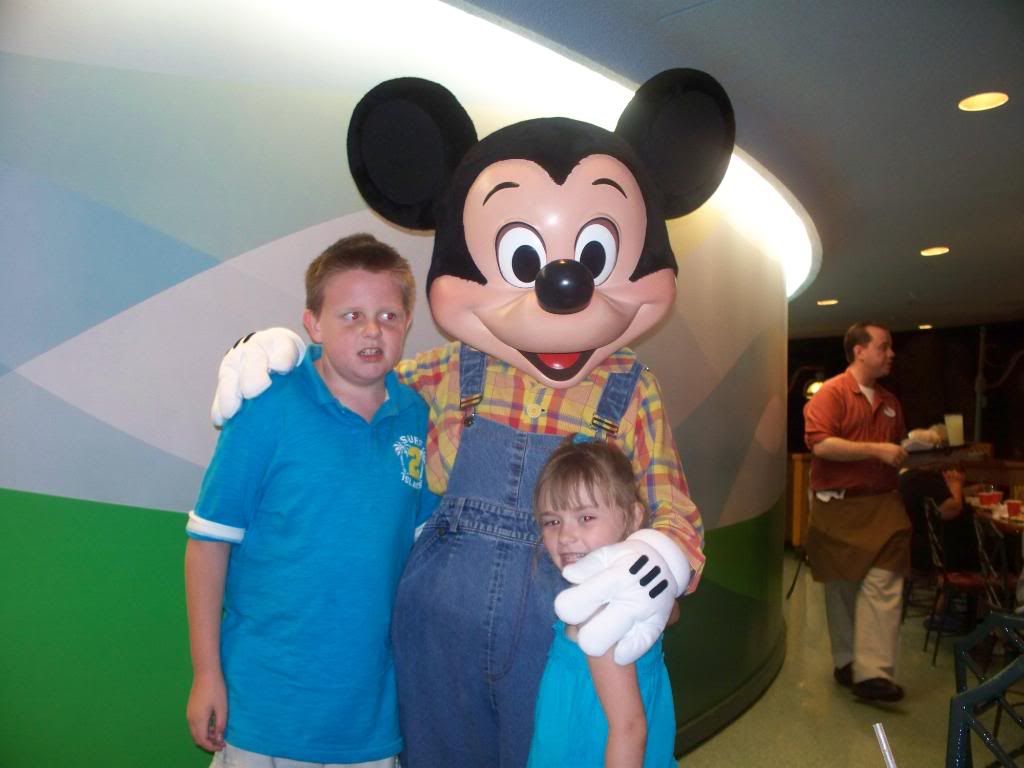 After dinner we walk over to use our Test Track fastpasses. Once we are done riding,we are beat. So we head back through the World Showcase towards the beach club.
Being able to walk to this park has made it move up on my list !!
All this fun and we haven't even been to Magic Kingdom yet .... That is tomorrow !!