So here's my first attempt at a trip report coming at ya strait from the home of the 2008 World Series Champs. First, let me introduce the stars of our show.
Mommom Ginny (My mom)
Tina (the best wife ANYONE could ever ask for)
Nate (DS5 going on 16 and wants to be the next Capt Jack Sparrow)
Logan (DS3 Lightning McQueen will always win the cup in his eyes!)
And Rob (me)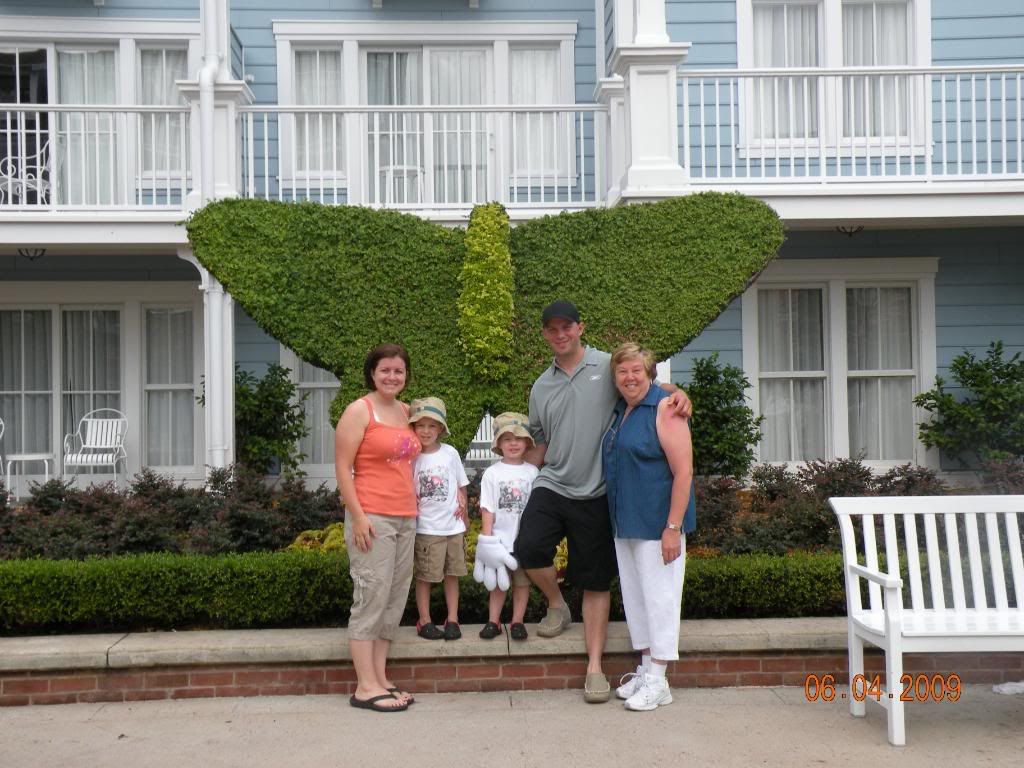 Before we get into the library of pictures, I figure we can get in a little background info. In April of 2008, Disney seemed like a nice place to go for a few rides, maybe hang out and do A LOT of walking. Other then that, a weekend at the shore ("The Beach" for you guys down south) would do us just fine. A few yrs back my parents went down to WDW for a little get away and stayed at this little place called The Beach Club (you may have heard of it) and my dad fell in love. Well, when they came back I found out they bought into this time share that is the best thing in the world….or so they said. I, on the other hand couldn't believe they got suckered into it! The next few yrs they made several trips down there and took my brother with his friends but I was never able to go because life was just too busy (wedding, building a house with our own two hands, you know the usual stuff.)
Feb 6th 2007 we lost my Dad in a horrific accident that really messed me up for quite sometime. Mom, being who she is, kept things together and told me that when things settle down we need to just get away from it all. Disney, she told me would be a nice getaway to just reset ourselves. I really was skeptical of the idea and just couldn't see myself having a good time. Remember kids, Mom always knows best.
We all went (Mom, kids, wife, and my brother) and stayed at the Beach Club for 10 days. When I tell you it was the perfect vacation, trust me it was. I guess everybody gets a little emotional at certain times being in Disney World, and I am no exception. I will always remember that I wouldn't be there if it weren't for my Dad. I just wish I had the chance to share it with him and his grandchildren. The only thing I regret about last year is that I didn't really take enough pictures. This year, I made a promise that it wouldn't happen again! (I had just over 9000 this year)
Well, I guess that's enough about that and sorry for the downer. I just wanted to give you a little insight on how I feel about Disney and why. Now, lets get started on that trip report shall we?