Hi Everyone
This is my very first trip report.
and because I have enjoyed reading everyone else's TR's, I have finally decided to take the plunge and write one of my own. I am hoping that you will come along for the ride.
Anyways a little about me and my family:
Me--35, I am a super organized (or at least I try to be
), planner, list-maker, obsessed with anything Disney--especially WDW-- stay at home mom to two wonderful boys!!! Last fall I made the decision to return back to school to get my teaching degree. It's been tough sometimes juggling everything but I think it will be totally worth it in the end.
Favorite character: Mickey Mouse!! There is just something about the Big Cheese himself!! DH is so jealous!!
Favorite ride: Soarin'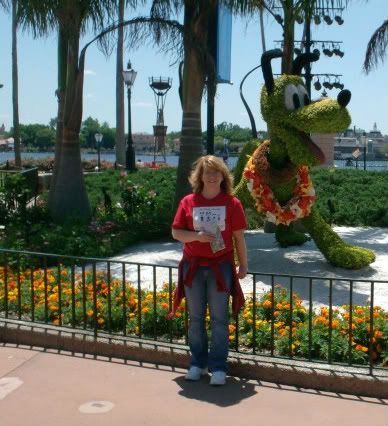 DH--38, great husband and father, very laid back and super supportive. He loves Disney as much as I do and can't wait to go back!! He lets me do all the planning and then he goes along for the ride
Favorite character: Grumpy! Favorite Ride: BTMR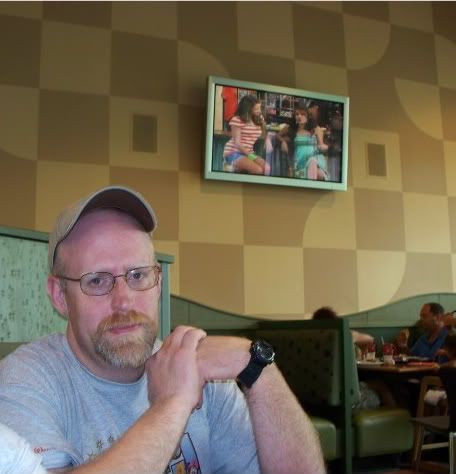 DS-9, serious, and somewhat shy but very lovable kid. He loves video games, and it can sometimes be a challenge getting him to do anything else. He seems to be at that age where he has an opinion about everything and knows everything. It's too cute!!! He was giving his father golf tips the other day which we thought was too funny.
Anyways his favorite character is: Goofy! Favorite Rides: Splash Mountain and Test Track!!
DS--6, my baby
, so lovable and easy-going like his dad. He likes things to go his way and if he doesn't like something he's not afraid to tell you!! He loves action figures--Spiderman, Hulk, Power Rangers--whatever, he loves them all!! He has a wonderful imagination and is always after his older brother to join him in his fun
. He also loves Disney--so much so that we call him our little tour guide because he can tell you about any ride at Disney and where it's located etc. His favorite characters: Goofy and Pluto!! Favorite Rides: BTMR and Test Track!!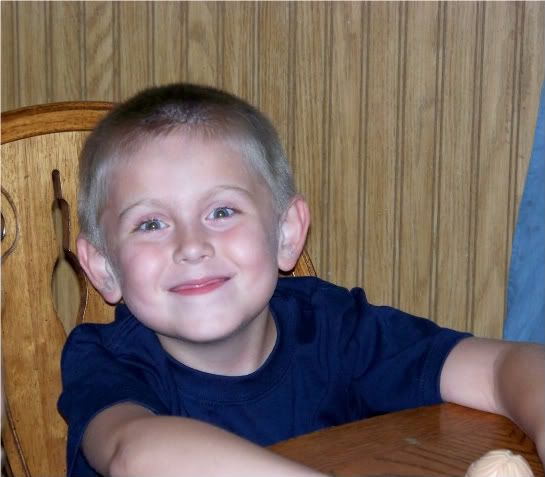 So there you have it--our family!! Now, about the trip. It took place April 16th thru April 21st. We stayed at Pop Century Resort (stayed there last year and loved it!!) So it was really no choice when it came to picking a resort. Pop won hands down.
We had a wonderful vacation and that's why I have decided to share it all with you
I hope you will follow along on our adventure and share all our laughter while we relive all the magical memories of this trip.
So grab some coffee, popcorn or whatever because the ride is about to begin.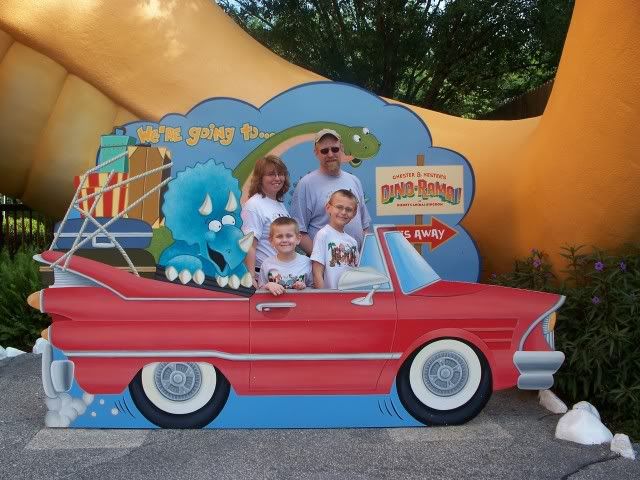 Quick Background
Our bags are packed and we're ready to go!!!!
We've landed!!! Pop Century here we come!!!
A little lunch and then off to Epcot we go!!!
Epcot continued.....
Just Keep Swimming...
I'm too dizzy!!
A train ride, some goats and a snake???
Animals, Animals Everywhere..
continued....Animal Kingdom
A Stroll around Pop Century Resort....
A Stroll around Pop Century Resort--PT.2
Where dreams come true--a mini update
It's a beautiful day!!! MK Day-Part 1
It's a beautiful day--continued
Stuck, Soaked....Now it's time for a Parade!!
Wishes....they do come true-Part 1
Wishes....they do come true-continued
A trip down memory lane..
We're finally Soarin'!!
Cool Turtle, Mom!!!
Where's the bus???
Napkin Twirling at Chef Mickey's!
DHS and TSM Fun!!!
Lights Motor Action and HISTK!!!
A little Lunch and then a Parade!!! YAY!
Our last morning at MK
Our last morning at MK
continued..
Saying Goodbye....
What we accomplished this trip and final thoughts...
Final Thoughts...