The subtitle for this PTR is: "Let's add another day ... please?"
Hello! We just decided to go to WDW this fall to celebrate our family's newest addition -- another girl! Like we really
need
a reason to go to WDW ...
This will be our third DVC trip (previously at Beach Club and Animal Kingdom Villas - Jambo).
Here we are!
at Polynesian
at DHS
and the newest addition: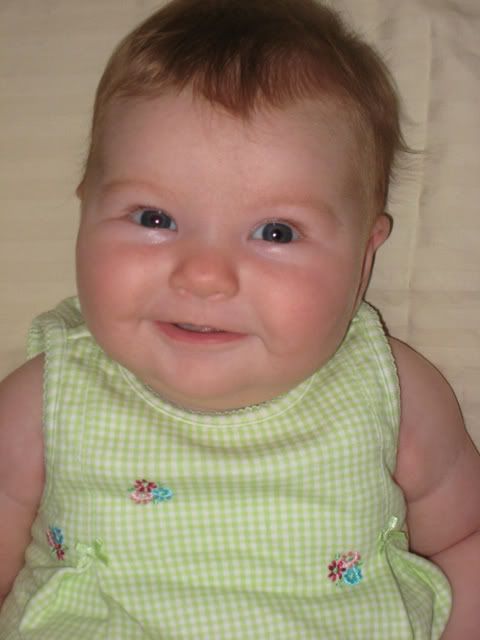 I am a SAHM to two girls. One will be 4yo in July and the other was born in March. My oldest has been to WDW 3x already and asks us every few weeks, "when are we going back to WDW?"
I love to scrapbook, do crafts, play volleyball and plan trips to Disney! I will be 39yo in July. I've been to WDW over 30x. My parents started my love for Disney back when I was in school.
My DH is a self-titled Computer Geek. He is 46yo (and can't believe he is a dad again at his age!). He loves photography, not planning anything, going "out" and eating a good steak. Surprisingly, he is the one to suggest that we buy DVC -- so we did in early 2007. He did not grow up loving Disney but has learned that if you can't beat 'em, join 'em!
TABLE OF CONTENTS
Page #1 - Introduction to Family and Vacation (5/9)
Page #6 and 7 - Park Priorities (5/28)
Page 8 - Restaurant Priorites (5/31)
Page 9 - Tentative Schedule (6/6)
Page 11 - OT -- Father's Day Craft (6/10)
Page 12 - Southwest and Magical Express (6/22)
Page 13 - AKV Points, Southwest Credits and Tickets (7/7)
Page 14 - Schedule (7/16)
Page 15 - Southwest Credit and Disney Maps (7/28)
Page 15 - Osbourne Lights and Tickets Again (7/29)
Page 16 - New Schedule (8/5)
Page 17-18 - New Schedule Again and DDP (8/17)
Page 19 - My Minnie Mouses (8/27)
Page 21 - More Autograph Book Pages (9/20)
Page 22 - Disney Magical Express (10/8)
Page 22 - Trip Purchases (10/11)
Page 23 - More Trip Purchases (10/15)
Page 25 - Family Park Must-Dos (11/9)
Page 27 - We're Back Pre-Quiz (11/18)
Page 27 - Will we make our flight? (11/23) #401
Page 28 - 1900 Park Fare (11/24) #408
Page 28 - More 1900 Park Fare and BLT at Night (11/24) #414
Page 29 - Surprises Today! (11/24) #422 and #423
Page 29 - Magic Kingdom Finally!! (11/29) #435
Page 30 - Magic Kingdom Finally!! cont'd (11/30) #437
Page 30 - Our Last Day (12/8) #448
Page 31 - Lessons Learned (12/9) #452