Saturday 4th April 2009
Yet another lazy start today with neither of us getting up until 8:15 and most of the morning being spent pottering around in the room. We went out at 11:00 and parked up in Marketplace before wandering over to the Christmas shop and Art of Disney for a browse around.
At 11:45 we wandered over to T-Rex where we immediately spotted Michelle (Snowy-girls) and her family waiting patiently for us. Michelle checked us in and we were seated more or less immediately just next to the mammoths. The girls had pizza and chips, which we were told would be brought out before the adults meals so bear that in mind if you intend ordering from the children's menu, Dad, Michelle and Tony had steak and I had lasagne (trust me to be different). The service was maybe a little slow but I didn't mind as that meant there was longer for us to chat and, for a table full of shy people, the conversation flowed quite freely. We swapped stories of our respective holidays and made sure to get a few photos.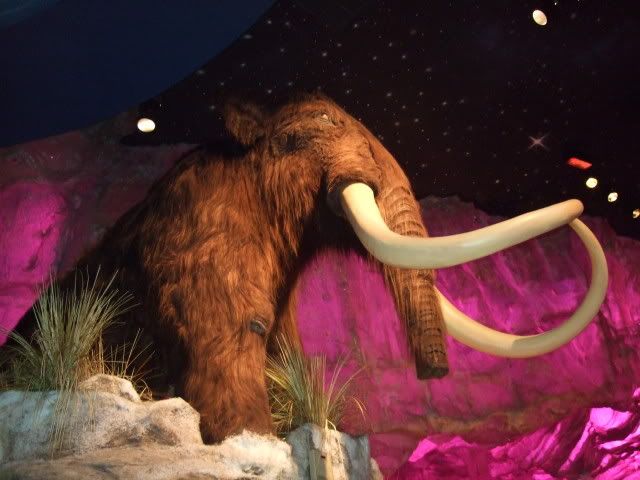 I had been a bit worried about the noise level after reading how noisy the restaurant was but we were able to hold a conversation quite easily apart from when the meteor shower started up every twenty minutes. Michelle and Tony were very friendly and the children were very well behaved (or were terrified of the two strange men
) so thank you Michelle for a wonderful lunch and we look forward to meeting you again soon.
After lunch we said our goodbyes and went for a wander around the rest of the restaurant and the shop before heading back out into Downtown Disney.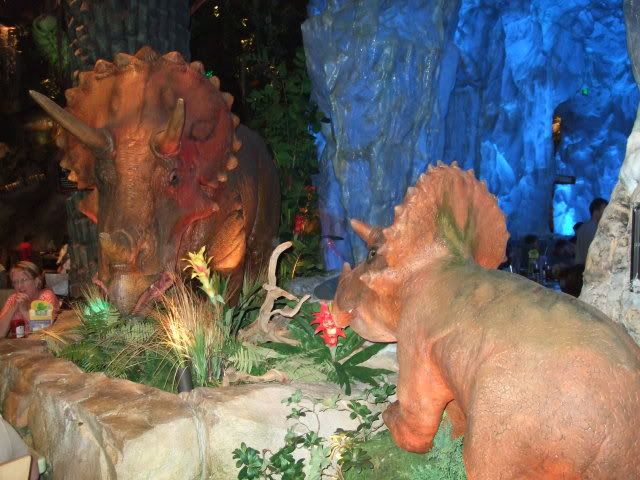 We wandered back over to the Christmas shop where we bought a tree-topper.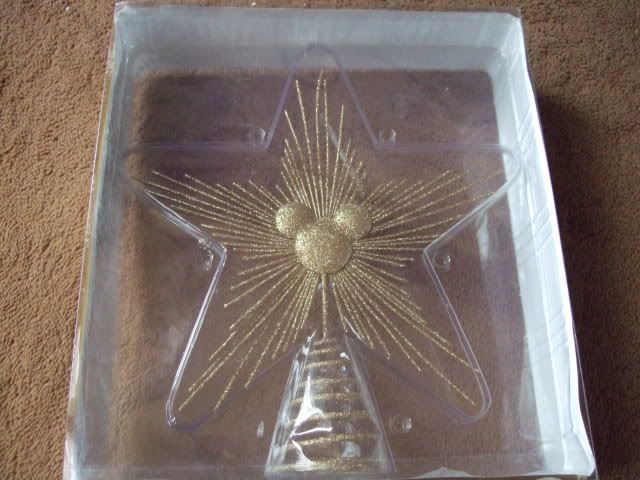 We then went back to the car and drove over to the Transportation and Ticket Center where we parked up in Happy 91 and went over to the monorail station where we let a couple of trains go so that we could get to ride in the front and I could video the journey. Once we arrived at the Magic Kingdom gates we walked over to the Contemporary Resort where Dad bought me a watch for my birthday.
We then had a drink in the Contempo Café before walking back to the monorail station where we were able to get in the front of the first monorail that came in and I could video the rest of the loop. We got the tram back to the car and were back in the studio for 4:20.
continued