Hi everyone! Like many others here on these boards, I love reading trip reports! I've been wanting to write our frist report....so with a little less than a week till we head to Orlando, I thought I would get it started!
First I guess I should introduce our group:
Me- Jessica (32) Mom, overworked, travel & cruise lover, obsessive planner, photographer
Linda (58) Grandma, coffee lover, scared of roller coasters, over packer, wrapped around Jaden's little finger
Tristan (11) Son, super smart, gamer, reptile lover, black belt karate kid, mama's boy
Jaden (6) Daughter, shy, family princess, sweetheart, girly girl, Disney lover, Birthday girl
Ashley (16) Niece, typical teen, loves Roller Coasters, cell/text addict, boy crazy, my other "baby"
A few pictures of us;
My kids (my daughter was really tired, long day on a cruise
)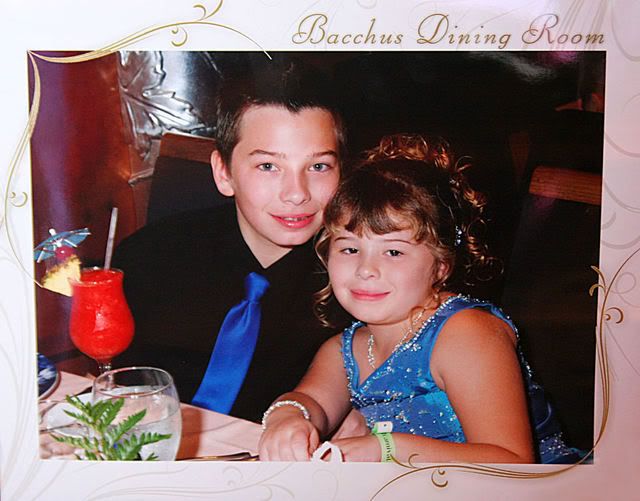 Me, my Mom, and DD
My niece
About 6 months ago we started tossing around idea's for my DD's 7th bday! Last year she had a princess tea party and I really don't want to do all that work again. I asked my DD where she wanted to go for her b-day and she decided she really wants to see Spongebob & The Cat in the Hat so...US and IoA here we come!!
I've been to both of these parks many times, and took my niece to IoA when she was about 10 yrs old but my mom and my kids have never been to either park. I'm excited to take them for their first time!
So, as I started planning out this years trips, we thought we would do a few days in Orlando for her b-day, and our usual cruise in the Fall. I booked a cruise for Dec. 2009 (minus the kids) and then in late January I was lucky to snag a really good deal on 4 day Disney cruise
, so now with 3 trips in the works I knew we would have to budget carefully. My kids don't know about the Disney cruise yet (it will be an Easter surprise), I figure this trip was enough excitement for now, lol! And as luck would have it, my DD's b-day fell right in the middle of Spring Break! So thats great, EXCEPT that we hate crowds and the parks will probably be packed, but I really don't want the kids to miss too much school. So it looks like we will be going 4/6/09-4/9/09.
And, like I was saying, budget, we need to make this trip affordable, and by that I mean like less than $1000 and I'm really aiming to keep it below $600
! Sounds crazy right? No not really, this is do-able, since we have lucked out in a few areas! I'll explain more in detail later...