Back in January (a whole whopping six weeks prior) DH and I had taken both of our parents to the Land (see previous trip report). Part of our strategy for that trip was to get annual passes--beause, you know, discounts and all. Of course, the danger of those annual passes is that you suddenly say things like 'hey, want to go to Disneyland in a couple of weeks? air flights are $199 round trip!' Which is of course met by the response 'I'm asking off of work, right now, book it!'
That's how DH and I found ourselves on a flight to LAX the afternoon of February 28th. Darn.
Earlier that morning, we decided on a new tradition to go along with the soon to be increasing trips to Disneyland (because, you know, gotta make those annual passes work for you!). We met my parents at 13 Coins, a 24 hour establishment across from SeaTac. It's one of those places that we've always wanted to go, but just never had. It's older, from the 60s, and it looks like the rat pack could wander in at any moment. It was a wonderful, traditional breakfast--though massivly huge, and a great way to start a weekend getaway. My parents live closer to the airport than we do, so we were able to avoid parking fees...and have a great morning with my parents!
After visiting the airport Borders and Starbucks, we made our way to the gate. Something that I had forgotten about at the SeaTac Airport is the (I think it's called)
Laughing Fountain
. It's a water fountain in one of the concourses that is hooked up to a speaker, so that when you drink from it it makes a really really loud water noise. I got a kick out of filling my water bottle up with it, just letting the sound go and go while people stopped around to stare--and, eventually, laugh. I think they need that fountain in Toontown.
We had a decent enough flight, and I've discovered that I actually really like the Alaska Air snack packs that you can get. It's not just 'eh, it's airplane food and I'm hungry'..but I truly enjoy it. That, and the excellent Alaskan Amber. mmmm. good.
After landing, we took the Disneyland Express to the GCH. It's such an easy thing to take that ride. You don't have to plan, at all. Just remember your cash! One of the things that's nice about buses, strangly, is that they are loud. Is there a family with young children who are way excited? Excellent! they're sitting at the front...we'll make our way to the back. It's just like a private coach then! I have a strange ritual that I now do whenever we're on our way from the airport...I use my phone to trace how close we're getting. Strange, yes, but I enjoy it.
We ended up with a garden view room (and darn it! I kept wanting to get a photo of the monorail passing through, but never did). No King bed, which is always dissapointing, but a comfortable queen did just fine. I had called ahead of time and ordered a few things to be in the room when we arrived...bannanas, apples, apple slices, milk and juice...and I asked for and received a carton of half and half. Of course it was $10, but it lasted the whole time and if I didn't drink the coffee in the room, I would have spent at least that much on buying it elsewhere. I always bring my own coffee, and my own sugar, the only thing missing was the half and half...and now I can easily get it! ahhh, a perfect vacation recipe.
That afternoon, 4ish? we had shrimp po boys at the Jazz Kitchen Express. They were ok, not too exciting, but fine. I'd rather have a real Po Boy with oysters. The beignets, however...oh my lord YES! so, so amazing.
We wandered around Downtown Disney for a bit, I had my heart set on finding the perfect wallet for Disney vacations...ideally one with Tink. It was not to be found at the Disney Vault or the Downtown Disney store, it would be quite a hunt, actually, to find the perfect wallet.
DH and I spent the rest of the afternoon and evening around DCA. We knew it would be crowded, so we went in with thee idea that we would just lazy around DCA, doing the little things and not getting involved in the crowded rush.
We saw
Drawn to the Magic
, drew Piglet, saw Muppet Vision, and went on Monsters before wandering back to the hotel for a brief time/nap.
That evening we wandered back to DCA and headed to the Redwook Creek area. We had so much fun, playing on the ropes and with all the toys. In particular, I enjoyed messing with other people with the radio...
I had also never seen the spirit cave before, very interesting, I think. I appear to be a hawk...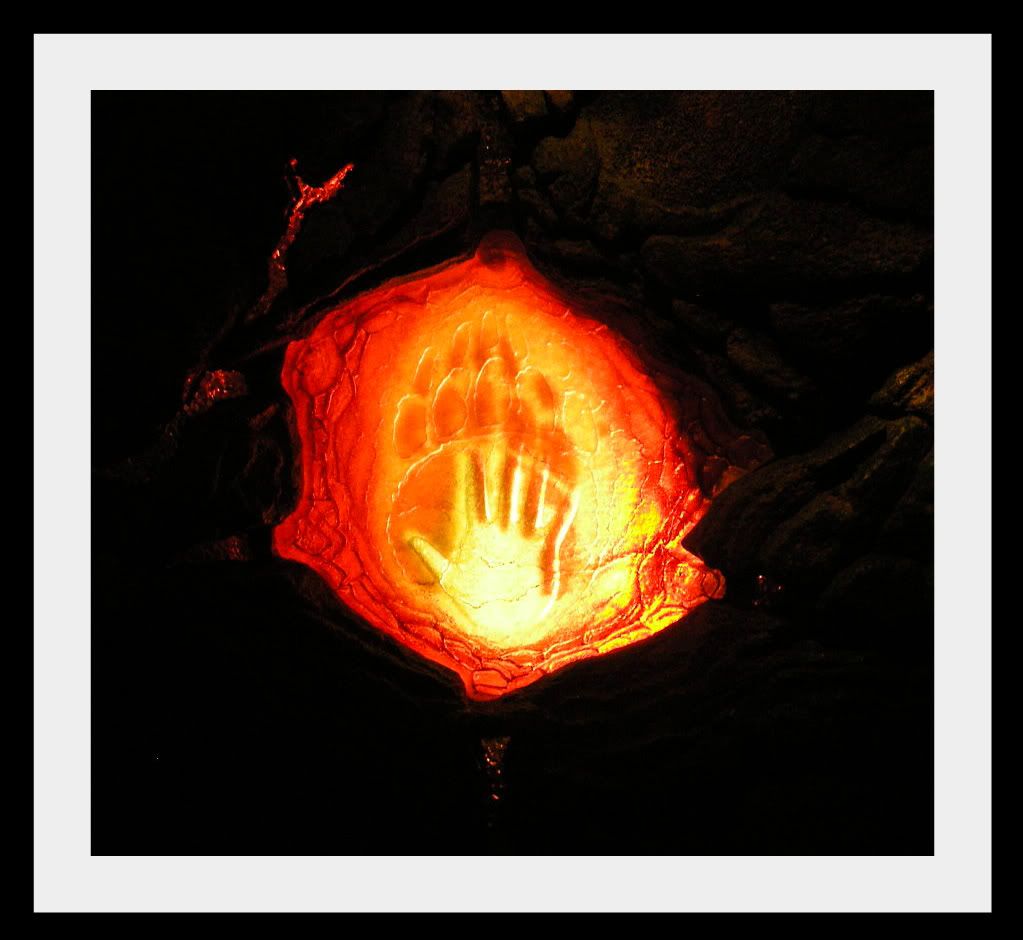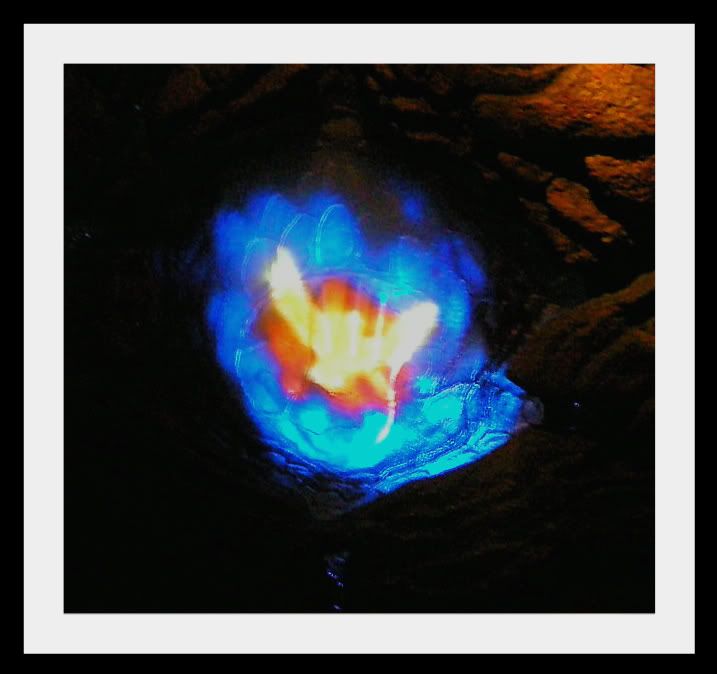 I love that whole area. I love reading about the animals and plants, I love finding the quiet places to steal a moment with DH. My only complaint about the Redwood Creek? I want to go on the zip line!!!