We have mostly been lurkers on the site since we first discovered it a few months ago when planning our trip. We (some of us – others like joke with those that do) love reading the PTR and TR's that we decided to try and write one of our own! We will be all driving down in one car leaving from the Jersey Shore and staying at the All Start Music Resort from March 21-28.
Let's first start with who will be going with us for our Adventure!
GingerTwist – This birthday girl turns 27 on March 26th during our trip! She had 93 vacation days left and decided to blow some of them by having her big birthday bash at Disney. GingerTwist was just a small tyke during her first trip, when she fell in love with the place. She tried to convince her parents at a young age that she could pass for a "life-size" doll in It's a Small World, and jumped out of their moving boat! GingerTwist was unphased by this and is back in business and ready for more. Her favorite movie is Mary Poppins and she plans on challenging Mary to a backwards Supercallifragilisticexpialidocious battle. A seasoned WDW veteran, this time around GingerTwist is looking forward to searching Tom Sawyer's island for the "paintbrushes" and hitting up the World Showcase, enjoying the brews and getting kicked out of each country one by one!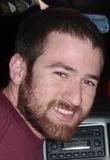 Magic Carpet – 24 yrs old. He has been to Disney twice before (ages 15 and 18.) He is not a big Disney fan but allowed GingerTwist to convince him to go for her birthday celebration! His favorite Disney movie is Aladdin. He will be playing chauffeur for the journey, his car being our "magic carpet" during the 1000 miles down I-95. (His girlfriend GingerTwist is hoping he it cleans up for once before we leave!) While outside of a car, MC enjoys zipping down Space Mountain, swerving on the Astro Blasters, and cruising along the WDW Monorail. Give him a few beers and he might profess his love for The Little Mermaid to you! (He will not admit it but he secretly can't wait to get his picture taken with Ariel at her Grotto!) He will most likely be found resting comfortable in the hotel room until GingerTwist convinces him that he needs some food (and more convincingly – alcohol!)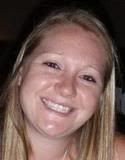 WDWMrsPottsWDW – 25yrs old (she will be 26 on Easter this year so a pre-birthday celebration for her.) She decided to hang up her pieces of flair for a few days and go somewhere magical instead! It is her 2nd trip to Disney, her first time was in 2007 with Nutmegg. Her favorite Disney movie is Finding Nemo which I do believe is a little fishy, and her favorite ride is either BTMRR, Haunted Mansion, or Test Track. She is a little hesitant to go on the scary rides but I've seen her jump off ski lifts like a dozen times... It doesn't make any sense! But she did allowed Nutmegg to talk her into riding Tower of Terror and Mt. Everest last trip. (Nutmegg promised ToT would only drop a max of 2 maybe 3 times – 6 drops later she wasn't a happy camper!) She is willing to attempt these rides again and Nutmegg is hoping to convince her give Rock N Roller Coaster a chance (she has never been on an upside down ride!)
Nutmegg - 27 yrs old. A true Disney fanatic, she has been coming to WDW since the age of 3. Nutmegg has amazing talents when it comes to packing for a vacation. She never fails to incorporate 12-14 pairs of plaid shorts into her vacation wardrobe, and can be easily spotted by her group because of her trendy hot pants. Nutmegg fills the time between visits by watching Disney movies non-stop with her girlfriend WDWMrsPottsWDW. Her favorite Disney movies are the Lion King and Finding Nemo, and her favorite characters are Rafiki and Dory. Nutmegg loves the thrill rides, but her ultimate favorite is racking up points in Buzz Lightyear's Space Ranger Spin. Nutmegg certainly has a magical touch and can convince anyone to ride anything, even the scary ones. She might even talk WDWMrsPottsWDW into riding the Rock n Roller Coaster! We'll see...
Our plans (for now at least) are to have Magic Carpet (who is from Philadelphia) drive to GingerTwist's house at the Jersey Shore on Thursday night. He hopefully we be able to spend majority of Friday day sleeping, so he will be awake and ready to pick up Nutmegg at her house Friday night, and head down to South Jersey to pick up WDWMrsPottsWDW from work. She is a waitress, and we can't leave until she finishes work that night, so we are aiming for a midnight departure. With everyone alternative driving shifts, we expect the drive to take us about 18 hours, and hopefully will get into Disney around 8pm on the 21st. After that we have no set plans, until we leave the following Saturday.
More to follow…