If you have a whole lot of time on your hands, you can start by reading my first trip report:
Dorky Disboutiquing DiserSistas:Destination Disney HeatherSue's(best)version
It's a monster of a trip report with 14 days and 15 family members!
And if you have even MORE time on your hands, you can read my sister's version of the same trip:
Dorky Disboutiquing DiserSistas:Destination DisneyTeresajoys(true)version
But, if you have a reasonable amount of time, come and join me on my latest adventure!
----------------------------------------
Where do I begin? Oh yes, my husband, the Disney-hater.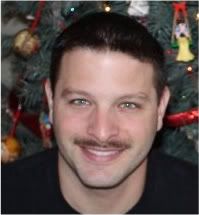 This is my husband, Henry. He hates Disney, really hates it! Up until now I've been able to convince him to go to Disney every 3-4 years.
But, I couldn't stand the thought of waiting that long after our trip in May 2008. So, when I couldn't convince him to use our skymiles for a Disney trip in 2009, I decided to ask my mom to come along.
She agreed!! For some reason it took some convincing, even though I offered to pay for the room and her flight.
Hmmm....could it have something to do with the fact that she'd have to help me out with these two??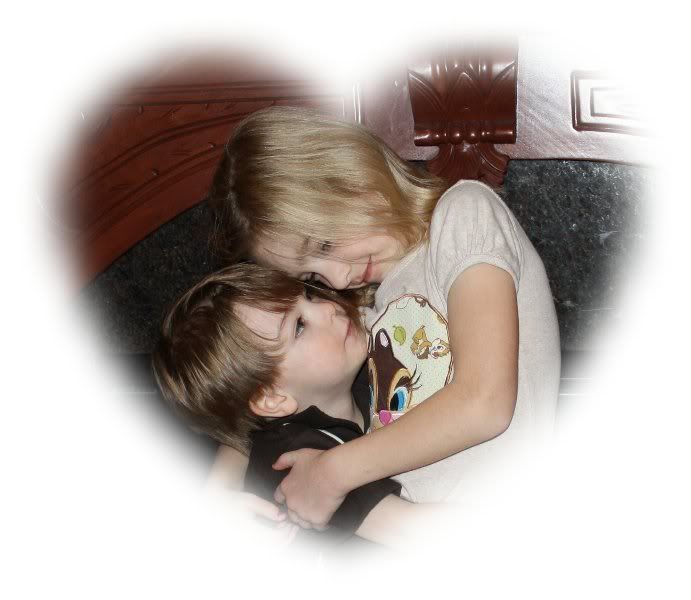 They sure look sweet, don't they? But, you never know what you're going to get when they're tired or feeling silly!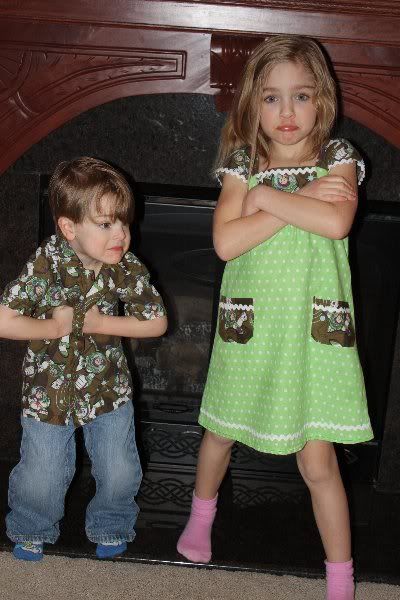 I suppose I should make some more formal introductions:
Me:
Heather- 34 years old, stay at home mom. I worked as a nanny and at my mom's home day care before I had kids. I LOVE Disney!! But, as I am married to the Disney-hater, I don't get to go as often as I'd like. I also love to sew, read (but haven't read anything in a while), and watch tv (thought I'd be honest here). I knew that Sawyer was at a magical age to take to Disney right now and I didn't want to miss out on that window of time! I was so right! This was a very special trip and I loved spending time with my mom and kids.
Mom: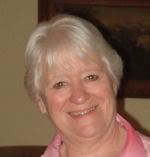 Barbara, 65 years old. Mother of 3, grandmother of 7, retired from home day care and is now the overworked caretaker of my 90 year old grandma. Mom and Dad live right next door to me. Mom is a child at heart and instilled her love of Disney on all of us. She loves spending time with her grandchildren. She is the best Mom and Grandma in the world. Seriously! I think she was worried about going on this trip because Tessa was quite a handful when we took our last trip together without husbands (in 2/06). But, I think she was pleasantly surprised by the kid's behavior on this trip!
Tessa: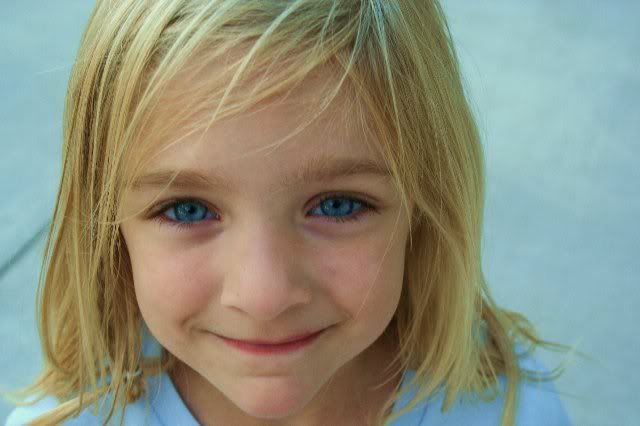 5 5/6 years old and in kindergarten. All of these years of brainwashing have finally paid off as Tessa has finally requested a Disney themed party for her 6th birthday! She loves Ariel, Dumbo the ride, and says she loves Hannah Montana (although she never watches it). She found the joy of pin trading on this trip, and continued her love of collecting autographs. When I asked her, she said the most important thing about her is that she loves her Mommy.
She also said that she is a dog lover and a cat lover. She likes to go outside with her daddy and play with her brother.
Sawyer: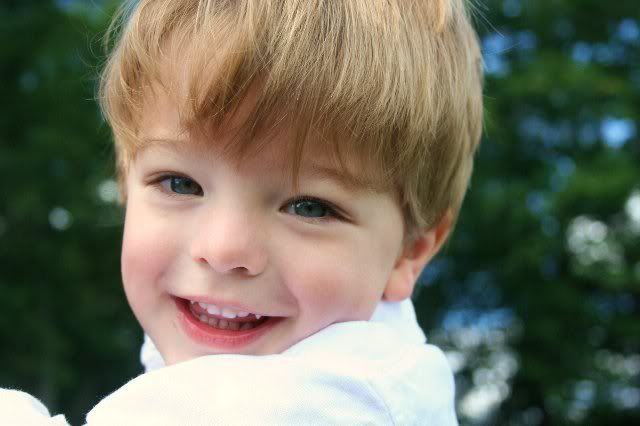 2 1/2 years old and my little snuggle bunny. He is definitely a boy and every toy he has, he will turn it into a gun. He barely talks, but he tells several knock-knock jokes that either center around Papa John (my dad) or Poop.
Sawyer changed a lot from our trip in May when he was not quite 2 years old. He was so much easier!! He loved absolutely everything and I can't recall a single meltdown (or very few as compared to our last trip)! He really is a happy go lucky little guy and he loves his family. He also loves our dogs, but the feeling is not quite mutual. When asked what his favorite thing about our trip was, he'll say "Pan!" Sometimes that's followed by the word "Poopy" if he's hoping for laugh.
There is another character in this trip report,
The Disboutiquers: This is a very large group of women and one man who like to sew Disney clothing for their kids and others. We have our very own thread here on the disboards. Actually, we're on thread #11 as I type this. We talk about sewing, life, and just support each other in general. I've been a part of this group since June of '07 and I have made some wonderful friendships. These women and man have really enriched my life and I'm thankful to have them. I've never seen another group on the internet who was friendlier. When I mentioned that I was taking a trip in February, a bunch of them decided to take a trip in February, too!! We all decided to meet up on Feb. 8 at Epcot!!!
Plus, there was my fellow dorky disboutiquing diser sista, Teresa. Even though she wasn't able to go with us, she was there in our hearts.
-----------------------------------------------------