Hi there! I have been admiring the May 2009 pre-trip reports and decided I would do one of my own. This is my first pre-trippie so bare with me okay?
Here's a picture of me with my girls during our May 2008 trip to the WDW.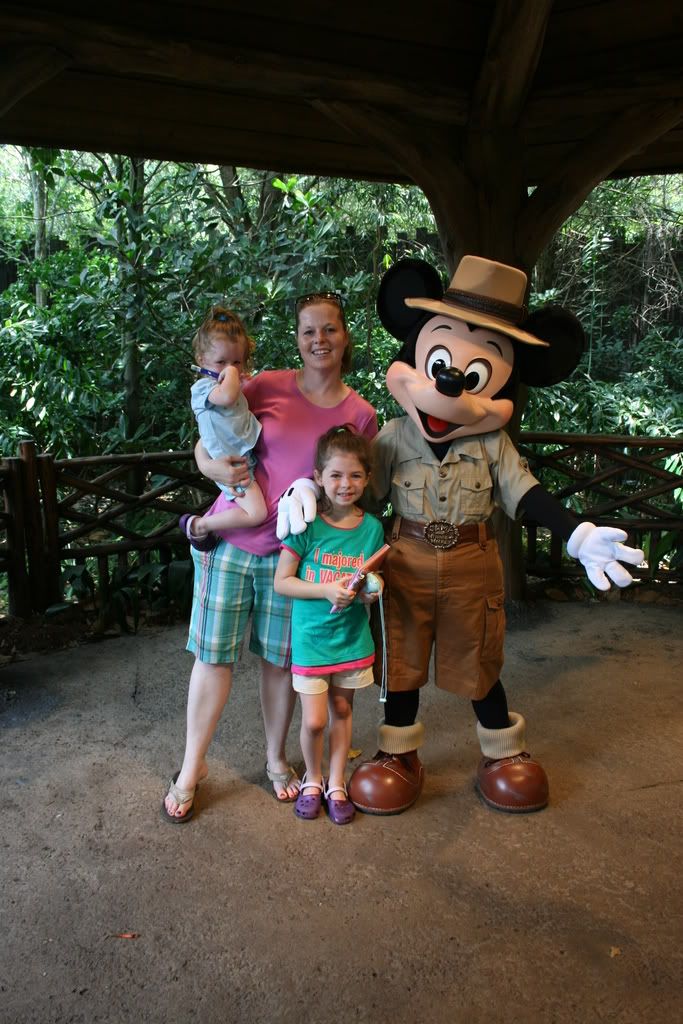 First I should explain the title. Well, I had made it through two rounds of layoffs in October and November at my company and thought that I was in the clear. At the start of the year, the company started to bring a few folks back so I said what the heck we're going to Disney again this year. Why pass up the 4/3 deal?
In early January I went ahead and booked the 4/3 package at the AKL for May 16-23. We were very excited! We have stayed at ASports, CBR, POFQ, and offsite. We couldn't wait to stay at AKL. We had eaten at Boma's during last years trip and fell in love with this resort.
Well this past Monday (Feb. 9) I get pulled into a conference room and told - take a HUGE pay cut or lose your job.
I couldn't believe it! Of course I decided to take the pay cut. The job market is awful right now.
Because of this development we decided that we had to cut some of the expense and decided to change to CBR. CBR is a lovely resort don't get me wrong. It's just not what we were dreaming of for this year's trip. We discussed not going at all but decided that regardless of what happens to my job, we only get one shot to make memories with our girls while they are small and still want to hang out with us, so we are going!!!
Up Next...meet the cast!