We are myself (32) DH (33) my parents (60s) and his parents (50s).
DH and I are Disney fans, we go once or twice a year to DL or WDW. We decided to take our parents on that once in a lifetime trip as a thank you for all they have done for us. It was done as a surprise. They knew we were going somewhere, but not where.
For Christmas, we gave each set of parents a Bagallini messenger bag with clues inside. The clues were ponchos (water rides and sometimes rain), handwarmers (gets cold at night), travel mug with tiki room graphics on it (but nothing that said 'tiki'), a turtle orniment (Crush!), moleskin (lots of walking), some other things that I can't remember--and a packing list. They never guessed, although as soon as they found out where we were going it was all very obvious to them. We managed to keep it a secret until we were at LAX and the Disney bus pulled up and I announced 'there's our bus'! At which point there was much screaming to be had.
We stayed at the Grand Californian, in a three bedroom suite (I do have some not-great photos of the suite if anyone wants to see them). Here's the view from the (four!) balconies.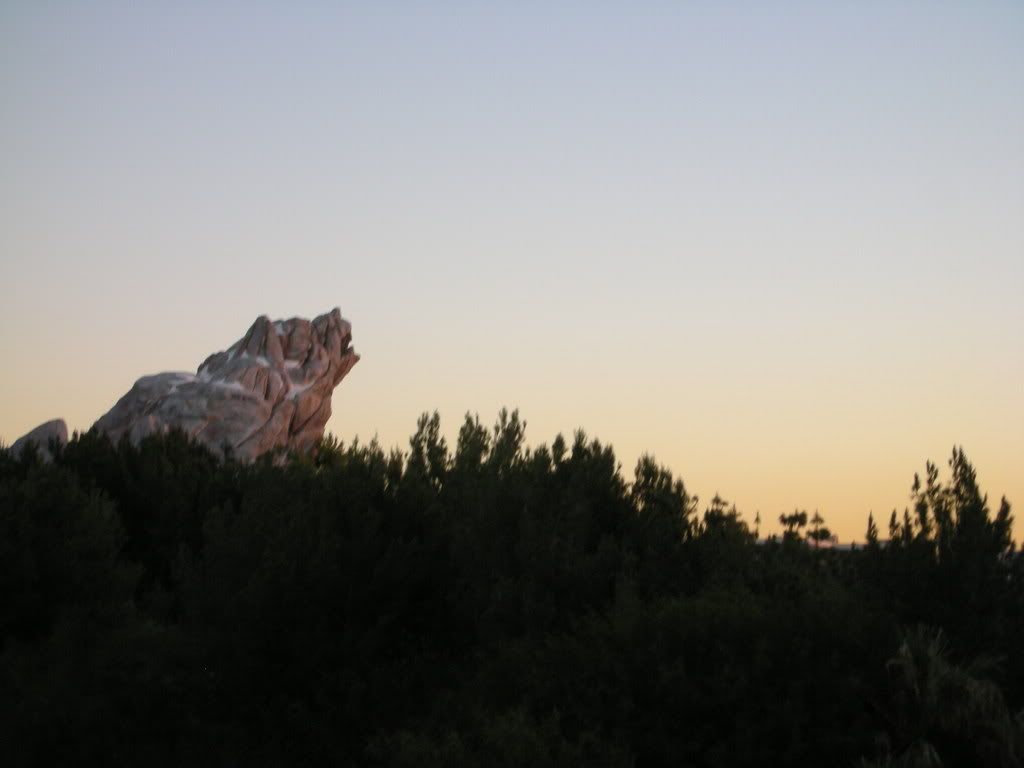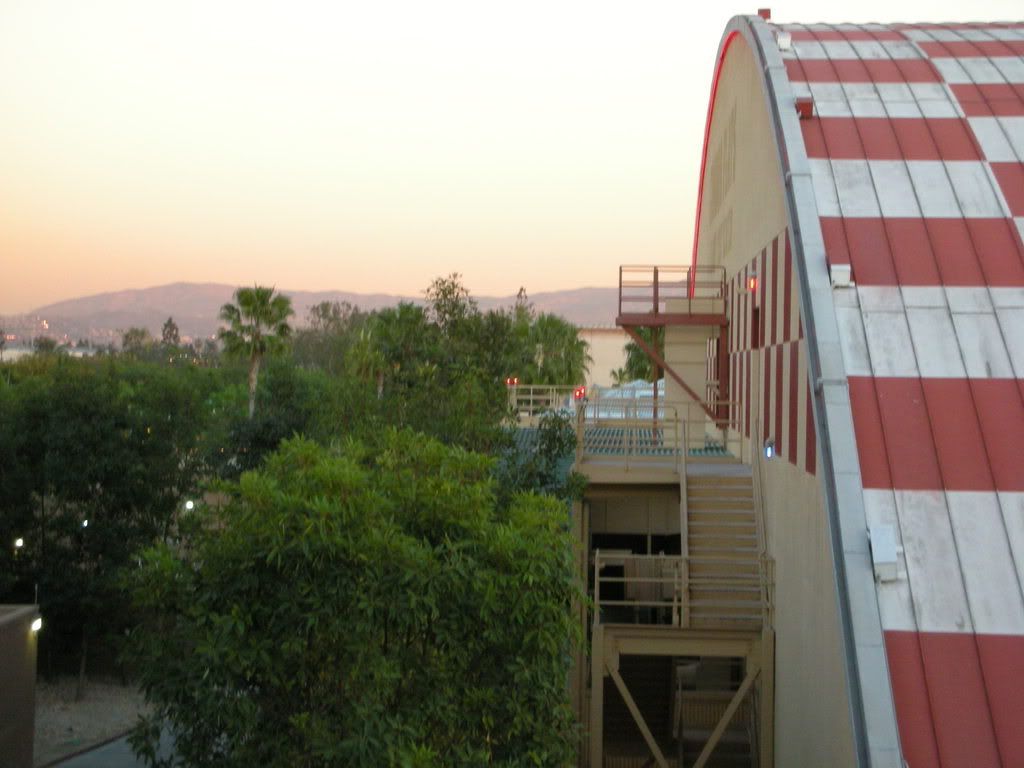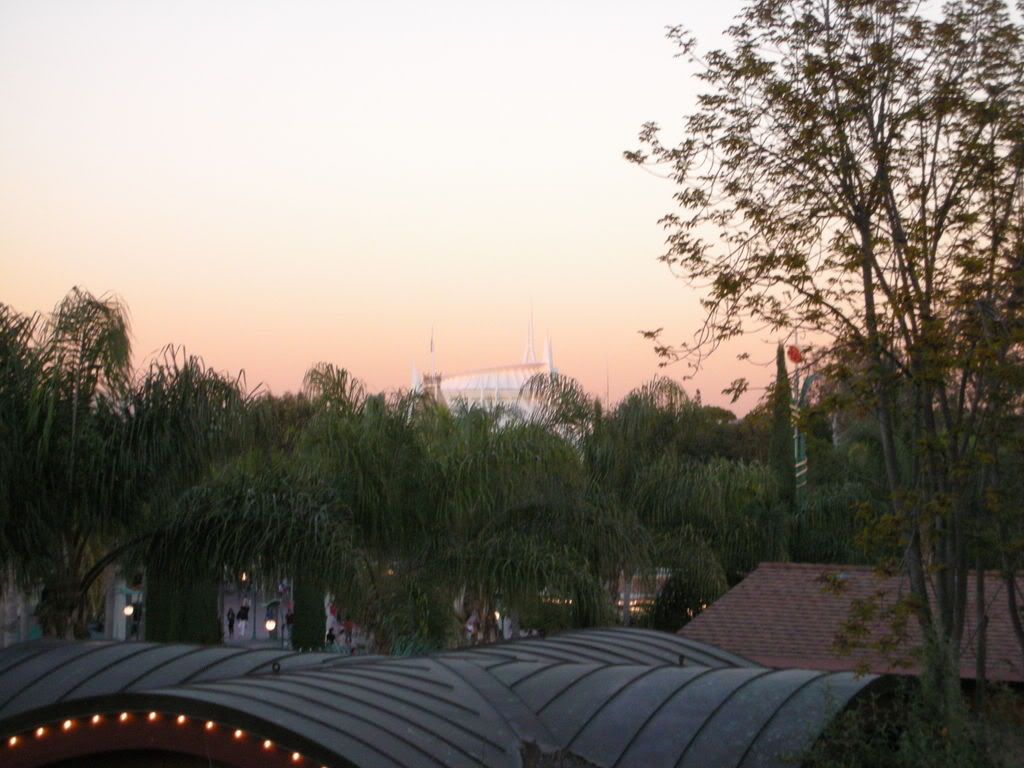 We also stayed concierge as we didn't want our parents to feel the need to buy breakfast or snacks or bottles of water. It worked well and they all loved the star treatment (as they called it). I liked it because I got alot of fresh fruit and veggies every day despite the massive amount of crap that I ate. Oh yeah, and free wine.
More to come!