Where do I start?????
In September I, along with around 20,000 other Disney fans, applied to be on the 2009 WDW Moms Panel. I really never thought I had a chance and was amazed to make it to round 2 and then again to the final telephone interview round. I'd convinced myself that I really mucked up the interview so was absolutely astounded when the call came on November 5th to announce that I'd made it
Fast-forward a few weeks and I'd chatted online with all the other 15 panellists, signed my contract and was waiting at Gatwick airport ready to fly to Florida.
I must admit to being slightly nervous, not only was I flying alone for the first time but I was also diving head first into the unknown. I had no clue what I would be doing for the next few days, where I'd be eating etc, a completely different trip to which I'm used to!!! Plus most importantly who was I going to talk to for the next 14ish hours
After a 10 hour flight, thanks to a head wind, I arrived at MCO and it was almost dark
As we normally travel in August this was very weird for me!!!! I knew that I had a driver to pick me up but suddenly realised that I couldn't remember where I was meant to meet him! I vaguely recalled A so I headed that way and I was right, there was Tim holding a VIP sign with my name on it
Now I'm not sure if Tim realised that I hadn't spoken to anyone in hours but by the end of our journey when I hadn't stopped for breath I think he must have realised
He was such a lovely man and so easy to talk to.
I arrived at Coronado Springs Resort at approximately 7.30pm (12.30am my time) and checked in, a nice touch was the manager coming out to greet me and hand me my special envelope.
After wandering around for a while I eventually found my room in Casitas 1, I was on the fourth floor and literally only the second room from the elevator which led directly to the convention centre so a superb location. After a quick bite to eat I was in bed by 8.45pm. Now on a normal trip I would literally fall straight to sleep but having read my itinerary for the next few days sleeping was impossible, this became a recurring theme of the week!
Here are a few photos of the gorgeous newly renovated rooms at CSR. (sorry the photos aren't fantastic quality but I was very tired!)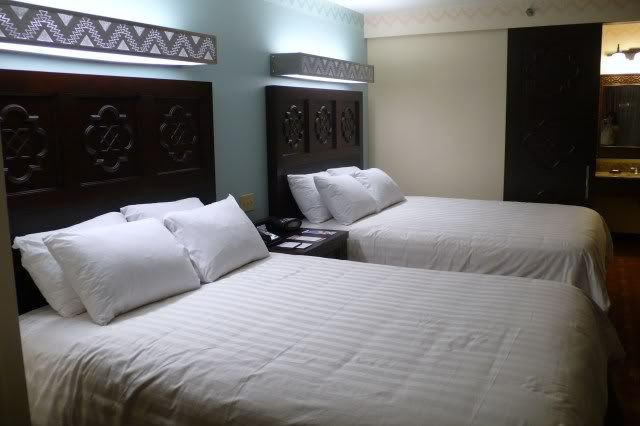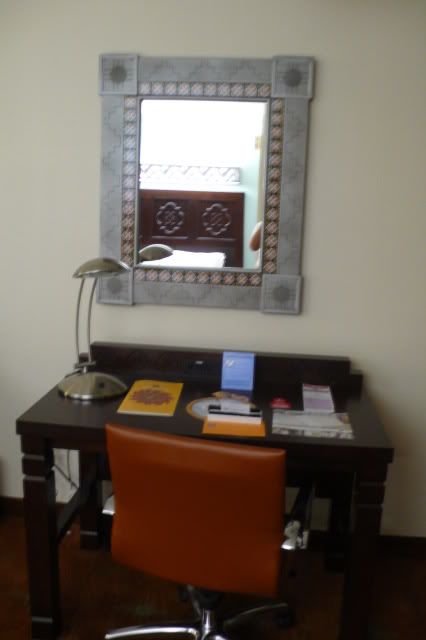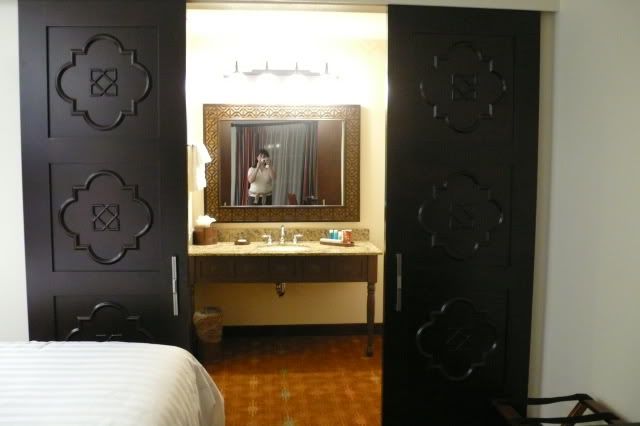 BTW I'm going to do all the TR on this thread and will update the title when I add new bits