Hello
and welcome to my first attempt at a trip report! You will be following me on my first visit to the most magical place on earth! This might be a little long, but I promise my joy and happiness will make up for it!
WARNING : there will be MANY pictures to follow! I have them, might as well use them right?!!!
First the characters you will encounter, and a little background info on all of us!!!
Jeff AKA Jeffery, your Jeffery, and much later in the trip My Jeffery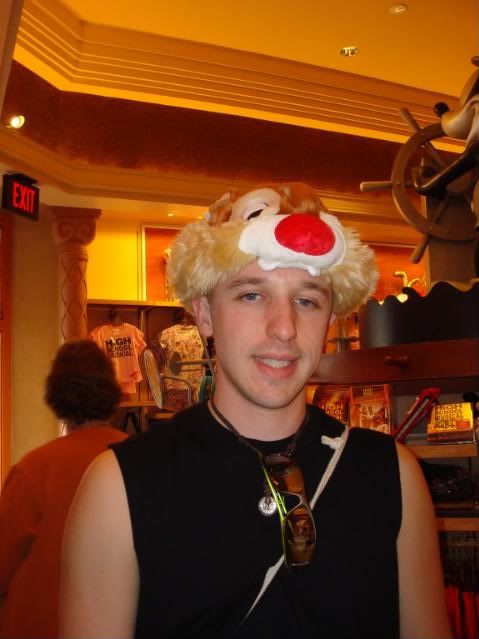 Jeff is my sister's boyfriend. He introduced her to the magic when they graduated from college with a surprise trip! They live together in SC, having left Maine many moons ago to work as physical therapists. Jeff and I have always been more than a little cold tword each other. This trip is meant to allow us to "get to know" each other a little better.
Andrea AKA Andy or Sissy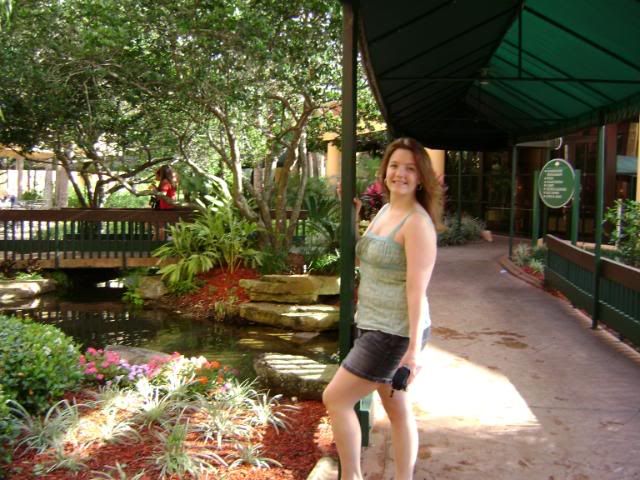 Andrea and I are as close as close comes. We are six, count them six years apart. Having been offered an amazing job in SC, she left me and Maine a few years ago. I had been to SC to visit a few times, and she home, but only for weddings and a funeral. We were in need of some sister bonding time BADLY.
Me ~ Elizabeth AKA Beth, Little Beth, Munchkin, Boo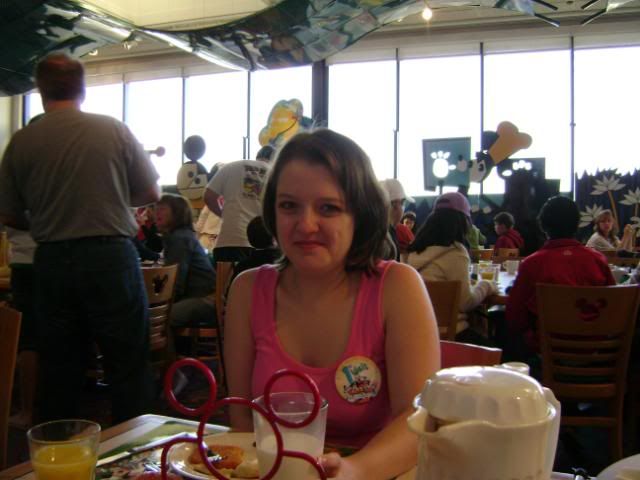 20 years old, life long Disney lover. Never had been to "THE WORLD." I am a poor college student, working as a RA in my dorm at school. By the time March came around I was badly in need of some vaca time! I was counting down the days from the time that we started planning. Just started dating a new young man in January before the trip. (This is important later I swear) You will see where the Little Beth comes from easily, both my sister and I are smaller.
We are all from Maine. However Andy and Jeff left for SC a few years ago. This trip was a chance for them to share the Disney magic with me. There were some rules though when it was decided that we would go.
1) Beth couldn't ask questions.
2) Beth isn't allowed to know when where and why
3) If Beth wants to do something all she must do is ask. If at all possible it will be done.
4) Jeff must take as many pictures of Beth and Andy together as they want, and must not complain.
5) NO cellphone in the parks
1-3 Stem from my very strong need to be in control at all times. I need to know where I am going when I am going there and how I am getting there. This trip was meant for me to experience the magic in all ways possible. My sister is the most amazing woman I know and spent hours planning, and replanning this trip until it was what I now know is the perfect first timer's trip.
Coming soon : a little more on the planning and a lot more about the trip!!!!!!!